Kingston MobileLite Wireless Pro Review – There are times when you need to access certain files offline, like presentation documents or media files. Your video files might be syncing nicely at your Dropbox account, but having to download a 700MB using your mobile data doesn't sound like the brightest idea.
Thanks to Kingston MobileLite Wireless Pro, you can store all your important files offline and access them in many different ways.
The device can easily be promoted as a wireless mobile storage and portable charger.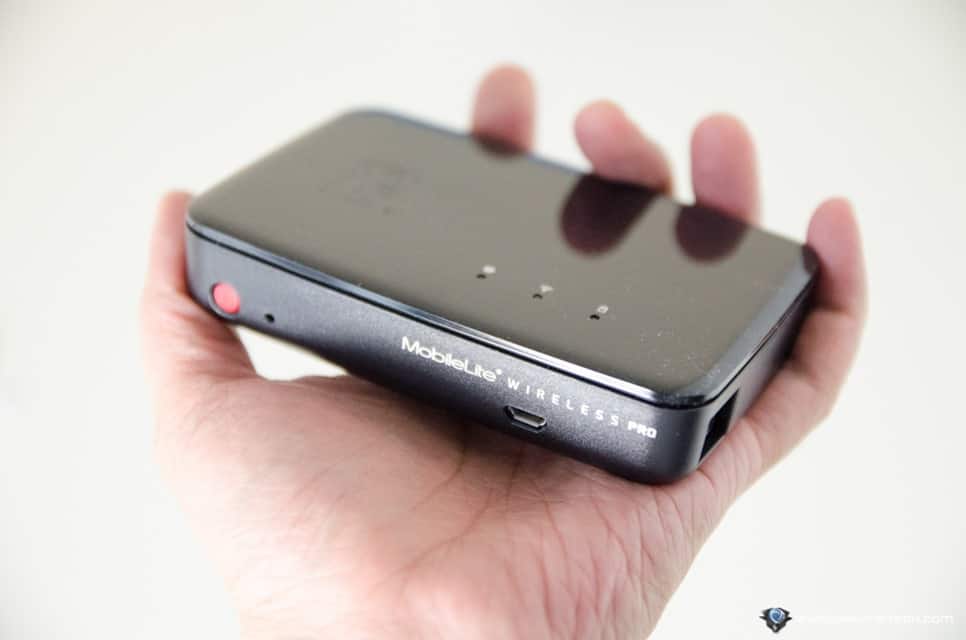 As a mobile storage, it directly supports accessing a plugged USB drive or an SD (SD/SDHC/SDXC) card directly from your phone or tablet, wireless via the free Kingston MobileLite Wireless app. An adapter is also included to read microSD/microSDHC/microSDXC cards.
You first need to access the device by selecting its Wi-Fi SSID from your Wi-Fi settings (it supports both 2.4GHz and 5GHz wireless channel).
Thanks to the flexibility, you can carry a few USB drives with you, or one with a larger storage like my 64GB Kingston HyperX USB 3.0 flash drive and wirelessly access all the files stored within via the MobileLite app. It's plug-and-play, which makes it really fast and simple to play your downloaded videos or music.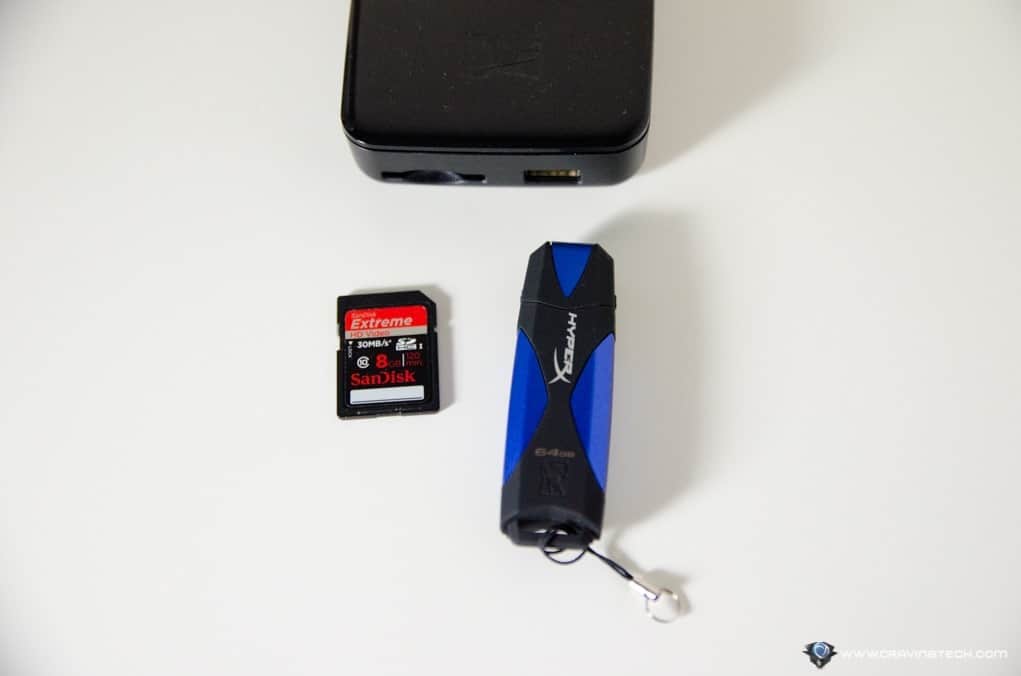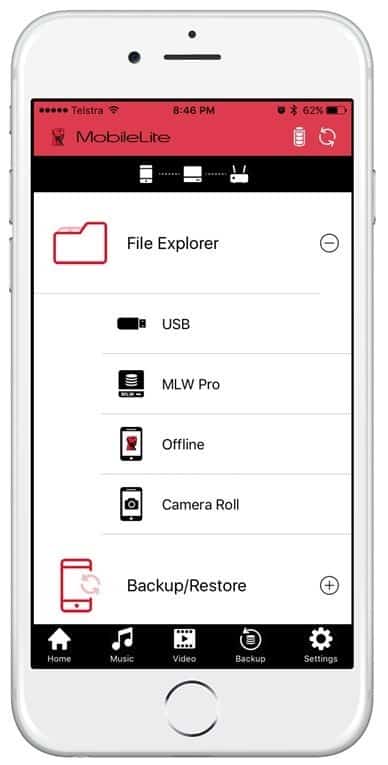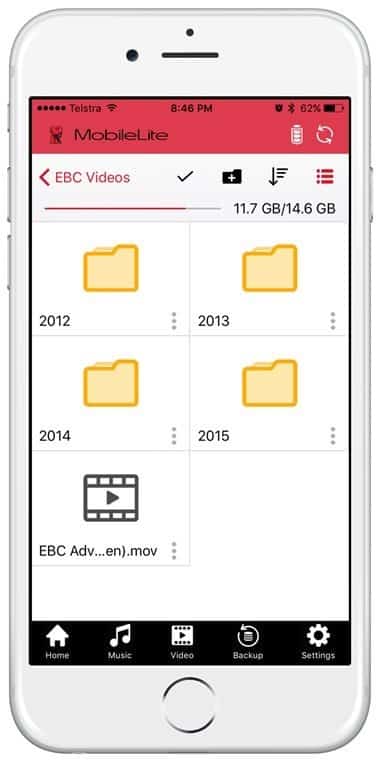 The Pro edition has an extra 64GB built-in storage to store your files directly, in case you can't be bothered having to bring an extra USB flash drive or memory card. The USB connector is unfortunately not a USB 3.0, so it may take a while to transfer big files across. In my test, copying a 643MB file from my Kingston DataTraveler Mini USB 3.0 flash drive to Kingston MobileLite Wireless Pro took 1 minute 37 seconds.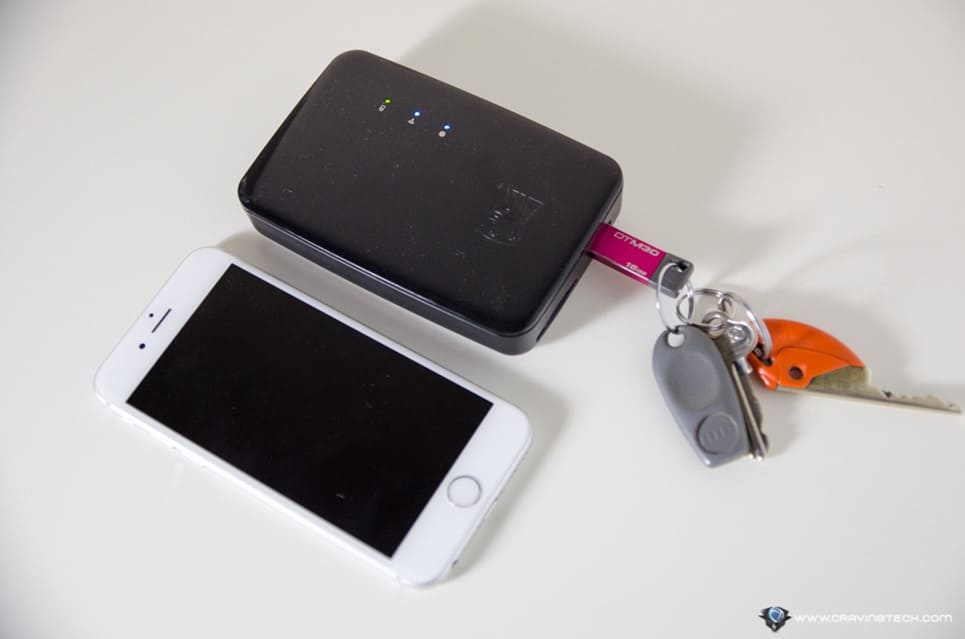 You can also transfer files from your phone to the device wirelessly through your own Wi-Fi at home. This allows you to back your Contacts up, or even the photos and videos you took with your smartphone. The app offers an easy one button press to make a full backup of your phone.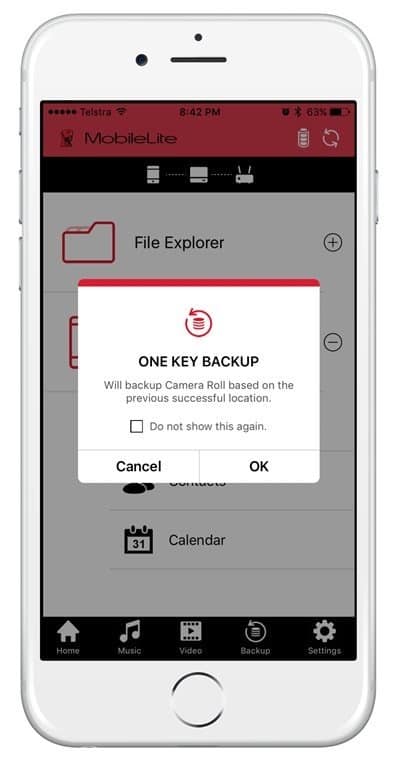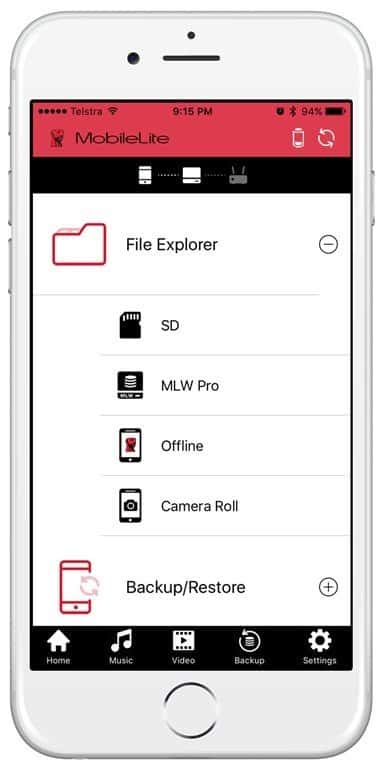 I don't really find this feature that useful though, since I auto-backup my contacts to my iCloud account anyway. However, I can see how important this is when you are on holiday and don't have any storage left on the phone while taking a bunch of photos. With the MobileLite Wireless Pro, you can quickly make some space when your device starts to run out of one.
Unfortunately, you cannot just plug it to a PC and copy files over the USB connection with Windows Explorer.
Supported files that the device can read:
Audio: MP3, WAV
Video: m4V, mp4 (H. 264 video codec)
Image: jpg, tif (so it cannot read RAW photos from an SD card)
Document: pdf
Kingston MobileLite Wireless Pro can also be used as a portable battery charger. It houses a huge 6,700mAh battery to easily charge your phone multiple times (2.0A output). The iPhone 6s, for example, has a 1,715mAh battery so if you do the math, you can charge the iPhone 6s about 3 times and a bit more.
Charging the MobileLite Wireless Pro itself can be done with the microUSB cable included in the packaging. Simply plug it to a computer or a USB powerboard.
A WLAN Ethernet Port can be used as an access point, should you need it.
Kingston MobileLite Wireless Pro Review Conclusion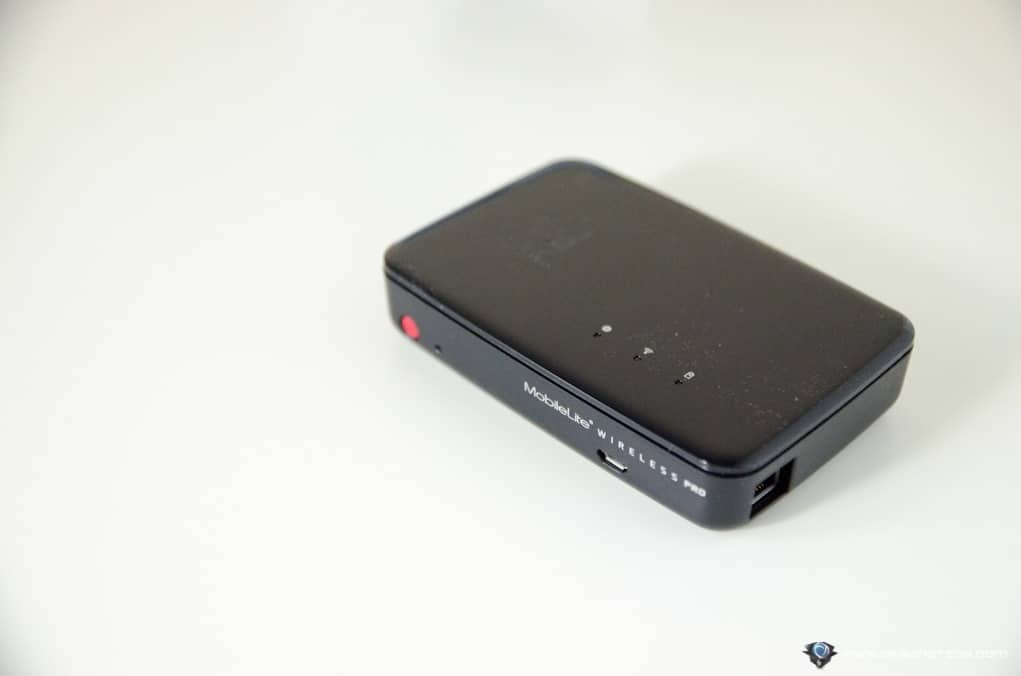 Having the Kingston MobileLite Wireless Pro around is very handy for those who need it. Smartphone photographers or videographers can transfer their media out of the smartphone to the device directly, to make space. Professionals can transfer documents or presentation files so that they can be accessed offline. Holiday goers can easily transfer the photos across as a backup before they get back home to share and upload all the photos online. Movie watchers can carry a few memory cards or USB flash drives to be plugged in on the plane and watch their favorite videos on the phone or tablet.
In times of need, the device can also be used to charge your devices multiple times.
Overall, this is one tough, versatile, must-have portable gadget for those who can really utilise all the things it offers.
Kingston MobileLite Wireless Pro Pros
+ Wireless access with 2.4GHz and 5GHz wireless channel support
+ Multiple types of storage (SD, microSD, USB drive)+ Portable charger with huge battery capacity
+ Can be used in many ways
Kingston MobileLite Wireless Pro Cons
– A bit bulky to carry (due to the large battery capacity and Ethernet port support)
– If you just want to use it to watch your videos offline, you can get other slimmer and cheaper product
Disclosure: Sample was supplied for reviewing but all opinions are mine
[AMAZONPRODUCTS asin="B019PY0OPW"]