Are you a penguin lover like me? Then any games involving jumping penguins are must-have games on your iPhone or iPad. Once of them is called the Penguin Meltdown.
Penguin Meltdown (UPDATE: app no longer exists) is an iOS game made by Ralph Creative Ltd to promote Mars' new milk shakes: Mars Thick Shake, Galaxy Thick Shake, and MilkyWay Thick Shake.
Mars Thick Shake, Galaxy Thick Shake, MilkyWay Thick Shake that they are trying to promote: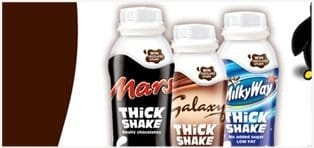 The idea of the game is to make sure that you guide the penguins to bounce and fly over the chocolate lake to safety. There are things to collect and also special skills to use.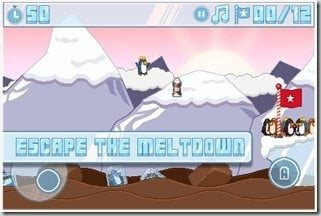 While you play the game, you can also try winning some chocolate sunglasses on the Embrace the Meltdown page and a set of the new Thick Shakes for you to try. The competition is for UK residents only, though, and close on the 30th of September 2011.
Video of the Penguin Meltdown can be watched below:
Note: This post is sponsored by Mars through Unruly Media.