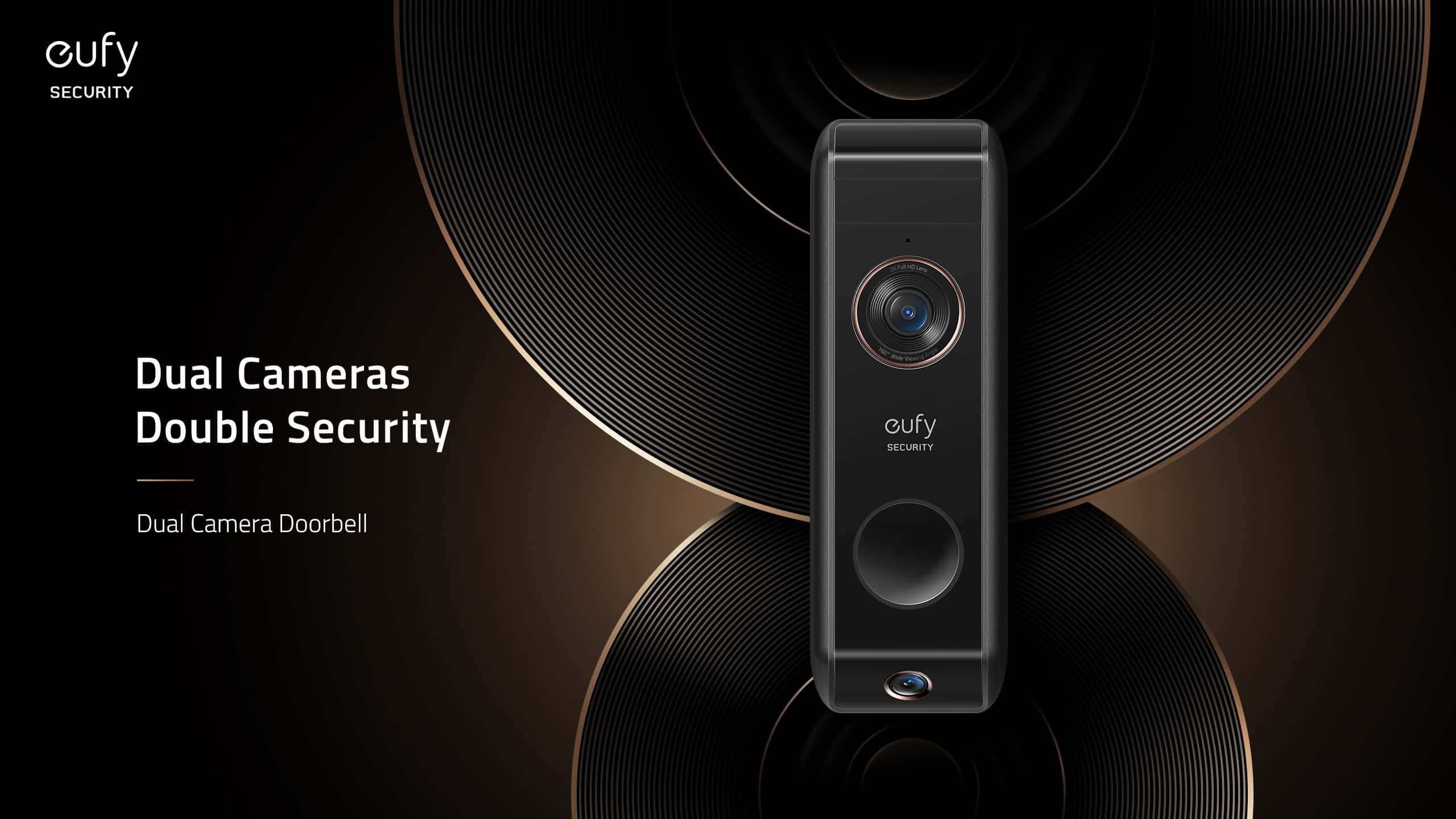 Security video doorbells are great to have. Not only they can monitor and record who's lurking around your front door, but you can also talk to visitors even when you are not home.
And there are times where parcels do get left in front of the door and you definitely want something to monitor if there is one lying around (as sometimes couriers don't even knock or ring the doorbells). Or if you are away from home and scared that someone might steal your package.
With eufy security Video Doorbell Dual, looks like you can now monitor for both visitors and parcels lying on the floor – and get instant alerts when someone approaches.
The dual cameras on eufy's video doorbell consist of a top camera with 2K resolution, 160-degree FOV and a bottom camera with 1080P resolution, 97-degree FOV. The top camera can capture the face and body of the visitor whereas the bottom camera can monitor packages being left on the floor.
It also comes with Dual Motion Detection radar sensors. These sensors can trigger video recording as soon as motions are detected. But more interestingly, if an excessive amount has passed, there is another feature being triggered called "Loitering Detection". This will play a voice message to the visitor and also send an alert to your phone through eufy security app.
For packages, the video doorbell has a Deliver Guard technology that instantly notifies you when it detects a package and even sends you reminder if it's not being collected after some time.
Should someone approach the package, you'll get an alert immediately so you can hopefully scare the thief away. The doorbell can actually recognise family members, friends, and other recurring visitors – which is something that Ring Video doorbells can't do yet.
eufy doorbell works with both Amazon Alexa and Google Assistant too so you should be able to view your front door directly through Amazon Alexa smart displays like the Echo Show 10, Echo Show 8, or Echo Show 5.
eufy Video Doorbell Dual runs on batteries with up to 6-months of battery life on a single usage. It's available now on Australian retail stores for A$449.95.