SteelSeries Arctis 7P+ Wireless – Are you playing games on different platforms? Most of us do. I have a PlayStation 5, Nintendo Switch, PC, and mobile devices where I usually play my games on. There are times where you need some quiet times chilling with your games on a headset, or when others are sleeping and you do not want to disturb them.
Why get different headphones and headsets where you can just wear one and use it on all of your devices? SteelSeries Arctis 7P+ Wireless does just that and it lets you switch from one gaming system to the next with ease. Okay, if you are eyeing for the Arctis Pro Wireless (with extra Bluetooth support), then you don't need the Arctis 7P+. But if you want to save money and okay without the Bluetooth support, Arctis 7P+ is an awesome and versatile, wireless gaming headset.
SteelSeries Arctis 7P+ Wireless Review – Packaging and Unboxing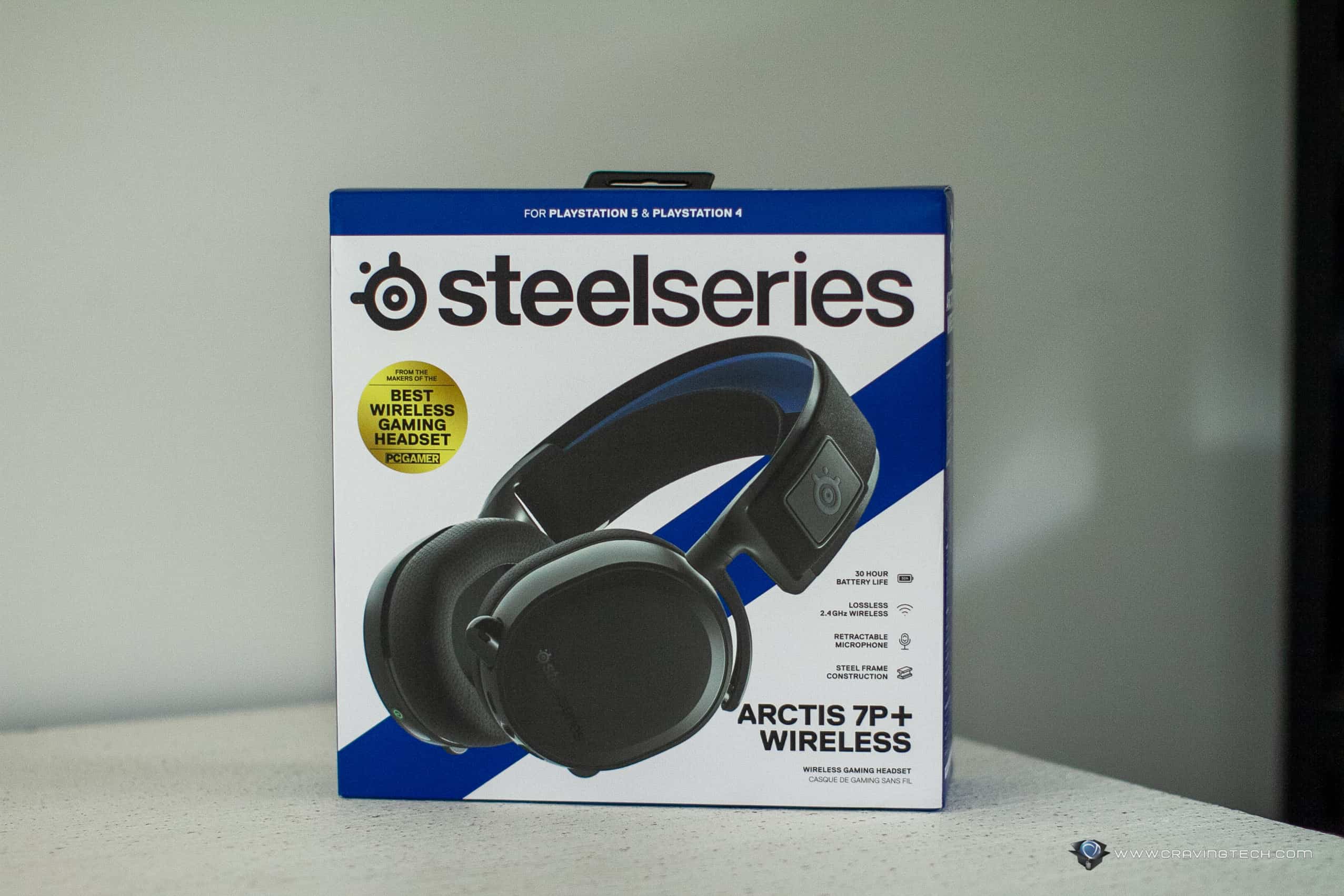 The wireless transmitter is USB-C but a USB-C-to-USB-A cable is also provided in case you do not have USB-C ports on your PC. On the PS5, you can just plug it to the USB-C slot at the front of your console and enjoy wireless audio.
SteelSeries Arctis 7P+ Wireless Review – Design & Features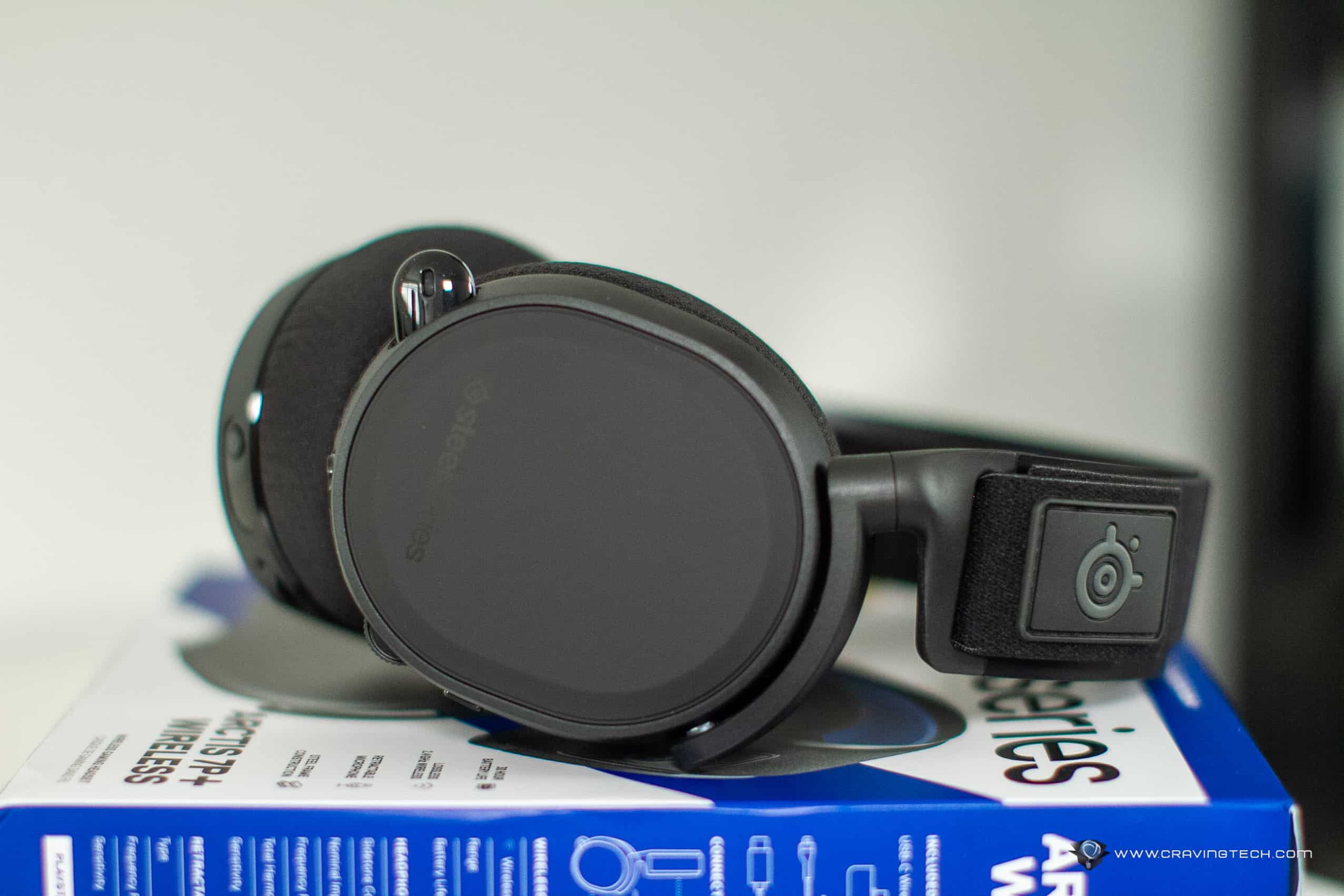 The Arctis 7P+ shares the same design philosophy with the other headsets in the Arctis family. It has an adjustable Ski Goggle suspension design that is comfortable and feels light on the head but at the same time, it has a durable steel headband for that extra durability.
There are on-ear controls located on the headset which includes a volume control dial, microphone mute/unmute, and a dedicated sidetone dial.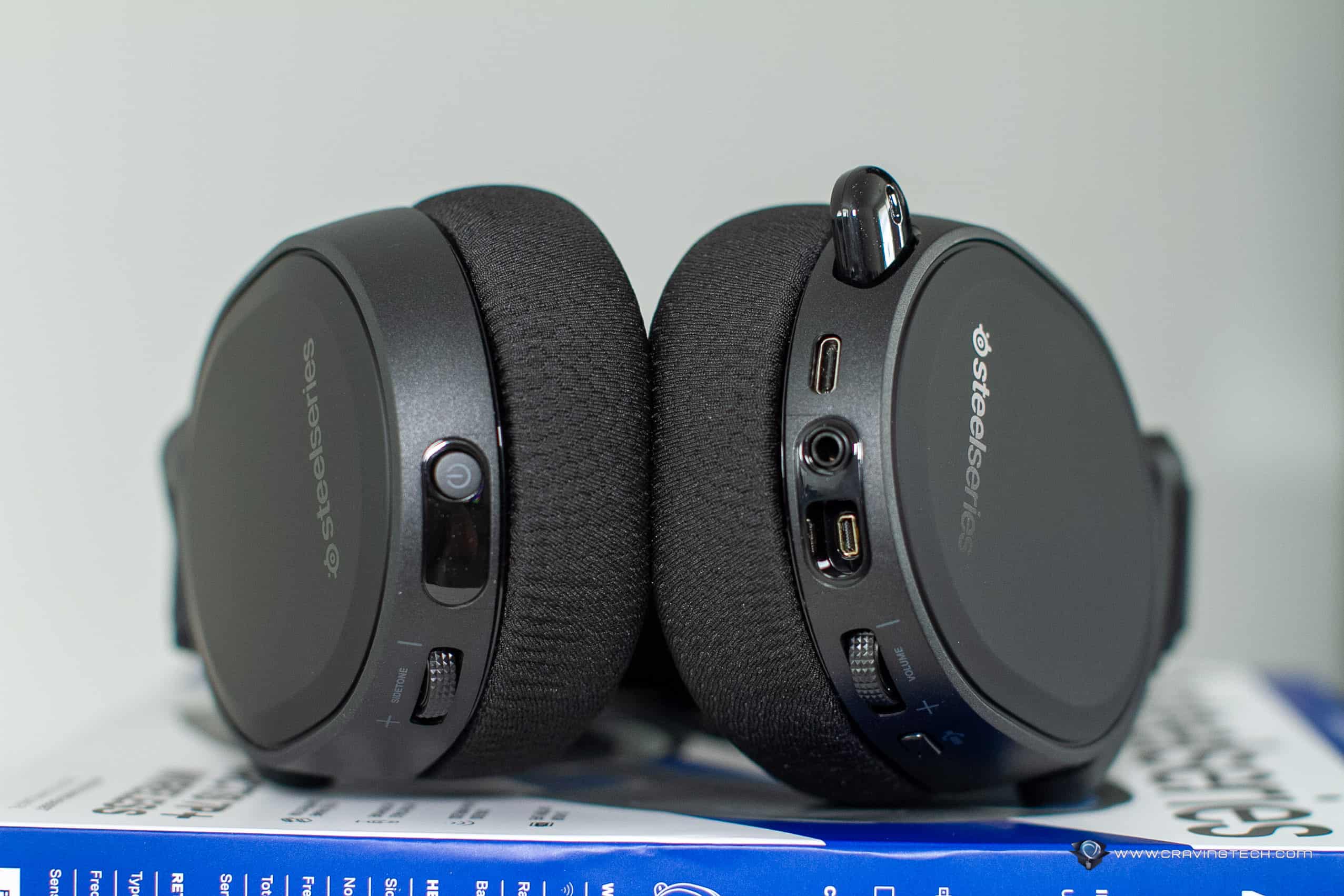 The microphone is retractable and according to SteelSeries, it has a bidirectional design which is the same design used by aircraft carrier deck crews for a more superior noise cancellation. It doesn't have an Active Noise Cancellation (ANC) that you may have grown accustomed to, but you'll definitely be fine if you are wearing the headset at home or somewhere noisier.
Battery wise, it has up to 30 hours of battery life which may not make it the wireless headset with longest battery life ever, but the Arctis 7P+ offers great sound quality – which obviously requires more battery power. And I'd prefer that than wearing headsets that last long but have mediocre sound. You can also recharge the battery for 15 minutes which will give you 3 hours of usage.
I took the headset to the test on my PlayStation 5 while playing Horizon Forbidden West and noticed many little details I didn't hear before. The robots sound more menacing up close, the in-game music makes the world more immersive, and it's easy to get lost in the game with a headset this good.
I also tested the Arctis 7P+ on the PC playing Overwatch, a fast-paced, first person shooter game that requires good sound positioning to be able to notice flankers and where enemies' ultimate skills are coming from. While wearing the headset, I could differentiate different sounds in game easily and more importantly, noticed flankers quicker than my teammates.
For example, in these video clips below, I noticed the sound of the enemy Roadhogs trying to flank us (even without seeing him). In the first clip, I checked our flanks a few times after hearing his distinct, heavy footsteps and communicated this to my team. We managed to punish the flanker greatly and managed to push forward as a result. On the second clip, again, I heard the enemy Roadhog footsteps and while I didn't secure a kill, I managed to push him back and secured our defense hold.
Moments like these happened often and wearing a gaming headset that gives you information before you even see the threat is crucial to winning games.
SteelSeries Arctis 7P+ Wireless Review Conclusion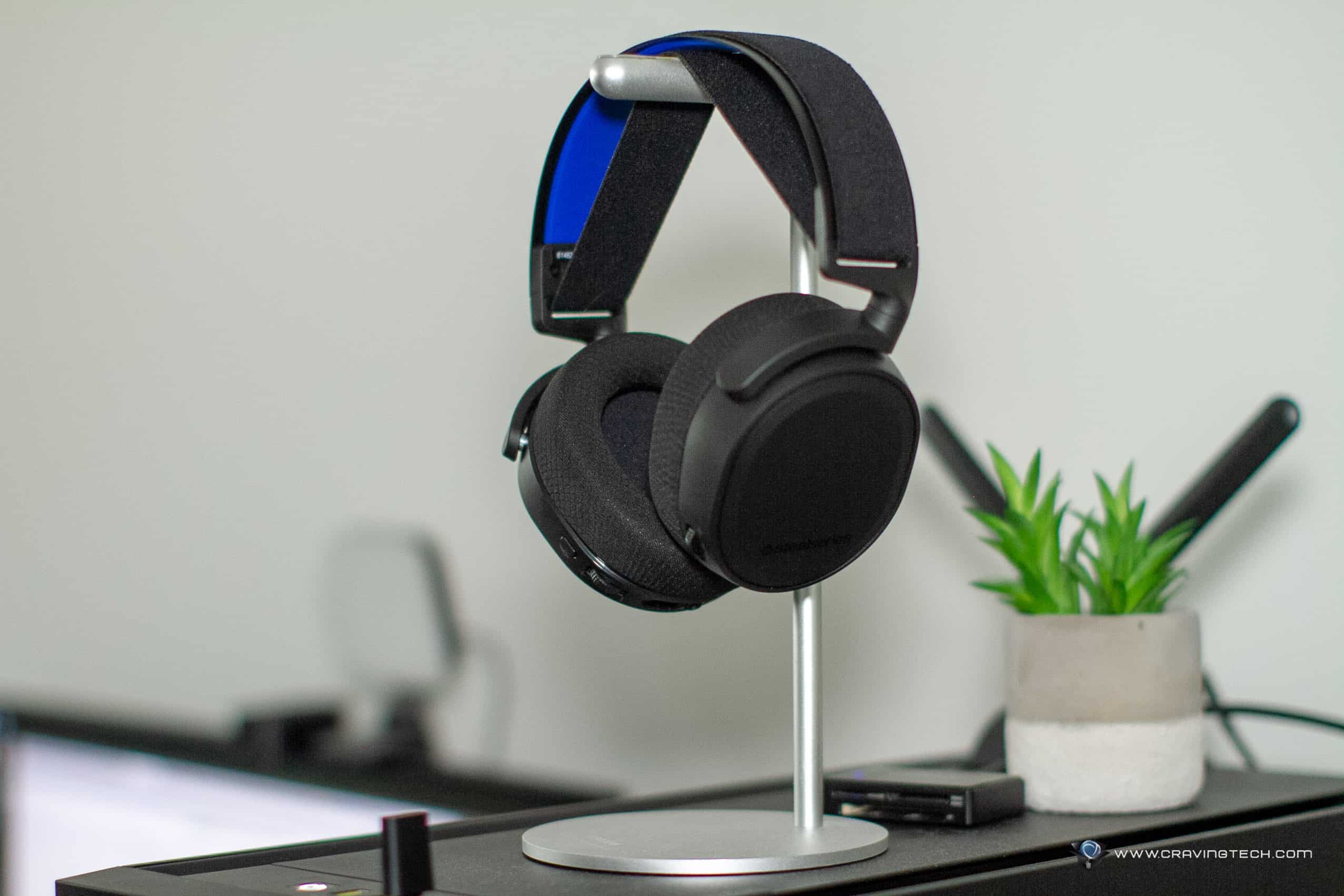 SteelSeries Arctis 7P+ is a versatile, wireless gaming headset that you can use to play many different games on many different gaming platforms and devices: PC, Mac, PlayStation, Nintendo Switch, mobile devices, and more.
It works flawlessly on the PlayStation 5 (simply plug and play with Tempest 3D AudioTech support) and also on the PC. Plus, it's comfortable to wear, has great sound quality, and good, simple controls.
SteelSeries Arctis 7P+ retails for around A$369 and available in retailers around Australia, also at Amazon.com.
Disclosure: SteelSeries Arctis 7P+ review sample was supplied for reviewing
SteelSeries Arctis 7P+ Review
Summary
A versatile, wireless gaming headset that you can use on PS5, PC, and many other platforms with ease. A simple plug-and-play through the USB-C wireless transmitter.
Pros
Comfortable to wear, lightweight feel
Simple on-ear controls
Multiple platform support, plug-and-play
Support PlayStation 5's Tempest 3D AudioTech
Cons
No Bluetooth
No RGB (if you are looking for one)