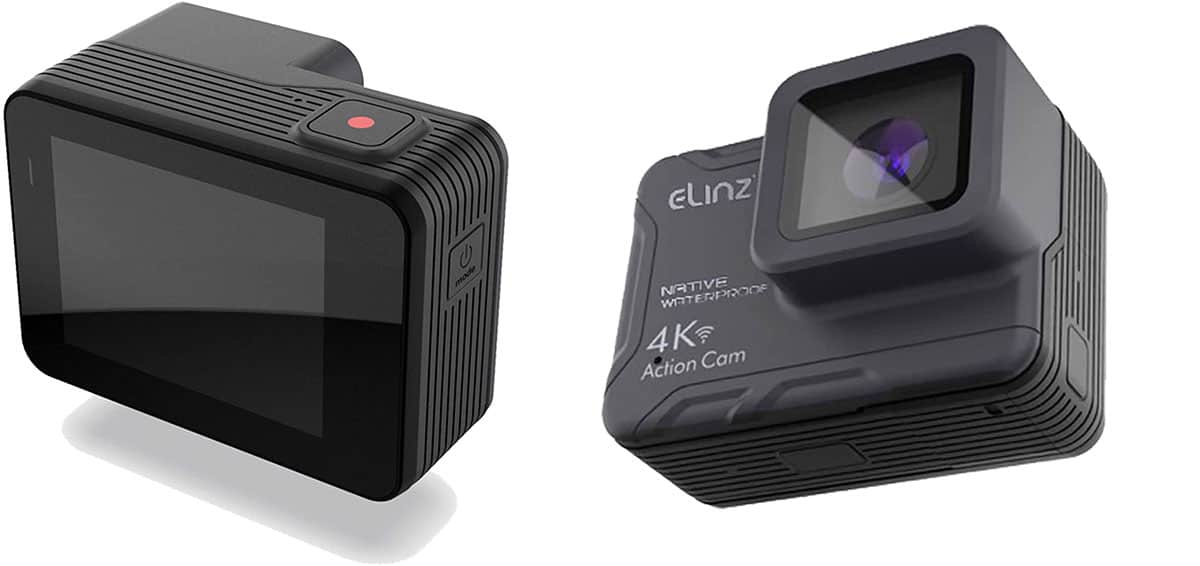 Note: This is a guest post written by Emma Crameri
The Elinz waterproof action camera comes with everything you need to get started in filming at an affordable price point.
The camera is suitable for capturing footage while diving, surfing and other outdoor sports. You can even it use it underwater. Alternatively, you could use it for home security or mounted on your car's dash.
The camera takes 4K ultra-HD high resolution images and footage. This action camera shoots 2880x2160P footage up to 30 frames per second which is ideal for shooting fast-moving objects. It's powered by a high quality Novatek NTK96658 chipset to process data quickly and has a Sony imaging sensor. This results in better videos and photo clarity with crisper details.
The Elinz action camera has a handy case and contains lots of different accessories. The kit contains microfibre cloth, two batteries, and a controller. There are different ways to mount the camera, including zip ties, straps with Velcro, frame case and a helmet mount.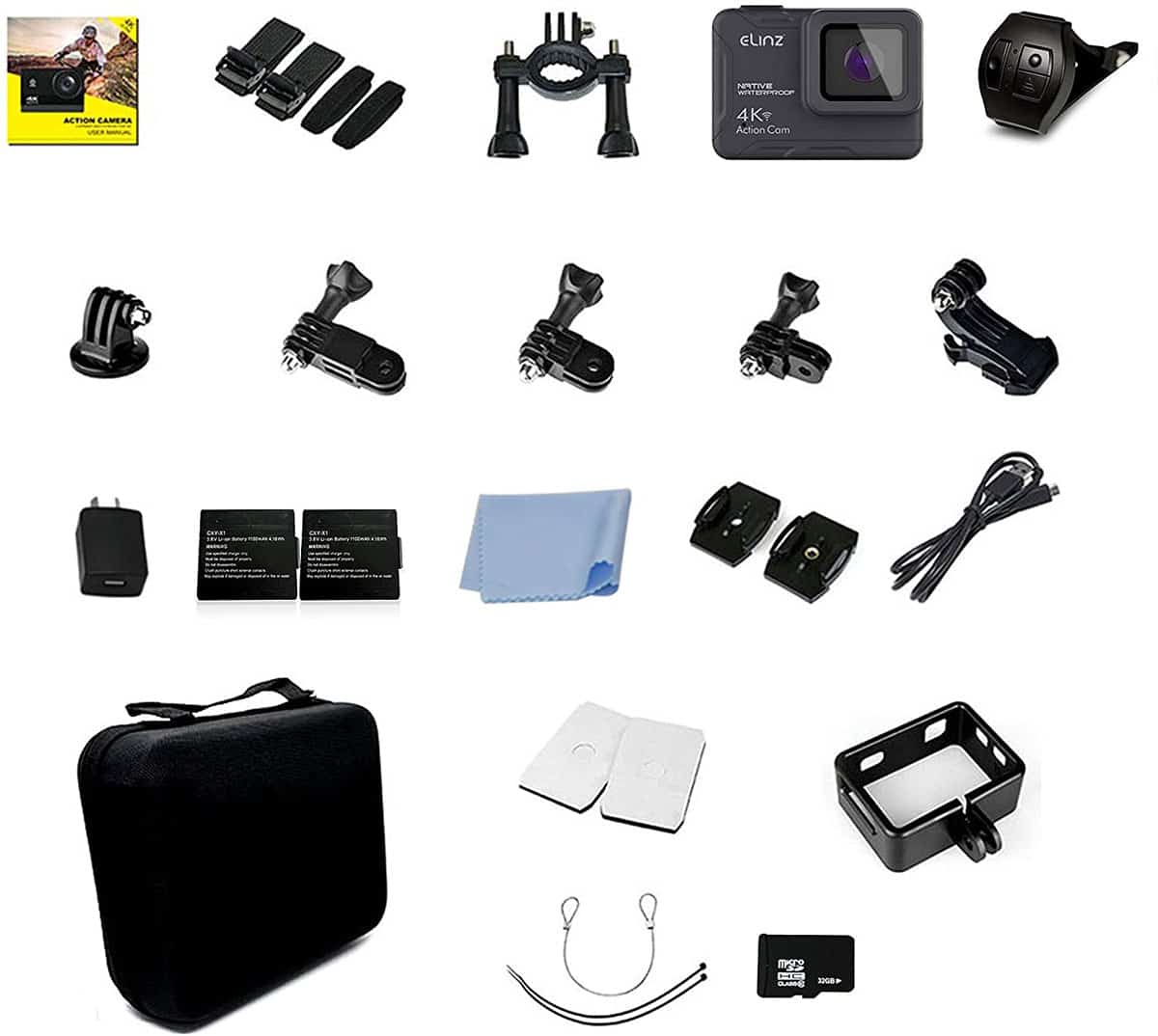 You'll need to download the app. It's useful to know that you can access the main menu by swiping up from the bottom of the screen. Here you'll be able to select from general photography, time-lapse video, slow video, ordinary photo, take pictures automatically, timed photo, car mode, photo and video and continuous photo.
There is built-in WiFi so you can connect to your smart phone and tablet with the app. The 2-inch touch screen is easy to use. You can change the settings, preview your shots and shoot using your finger or via Bluetooth using the app.
The 170-degree lens allows you to take different shots including wider angle, continuous shooting, time-lapse video, slow video and other modes. You can record video in a range of different resolutions and save as MP4.
We took the action camera on holidays with us and managed to film some shots underwater at the beach. Then we mounted the camera on my bike handles and took some footage along the bike pathway. The camera has a waterproof case which allows you to record water sports and dive up to 30 metres.
It was good to see the EIS (electronic image stabilization) provides anti-shake technology. This ensures your camera takes smooth and steady footage. There is also two-channel stereo sound quality.
A full charged battery can last up to 60 minutes. It's a bit fiddly taking the battery and memory card in and out. You can purchase extra batteries separately.
There's a remote control with a wrist band. It allows you to press a button to take a photo or record videos. (The remote is not waterproof).
Back at home you can connect the camera with HDMI output to display what you've captured on larger screens like computer monitors, HDTV and projectors. You can connect the action camera to your smart phone and tablet.  In addition, you can share your videos and pictures directly to social media. You may want to purchase a micro USB reader if your computer or laptop doesn't have the right port.
I strongly recommend reading the user guide as it has plenty of helpful information. I just wish the text was a little bigger. You might like to watch some videos to see what and how the accessories work best.
The Elinz Action Video Camera is a good starter action camera. If you want to try out some dangerous or adventurous shots without the fear of damaging super expensive equipment.
About Elinz
Elinz Electronics Pty. Ltd.is a registered Australian business operating since 2005, we have been providing our customers with outstanding quality automotive electronics and security devices at affordable prices. Our product range goes wider as we continue to offer new items such as security cameras, food vacuum sealers, and action cameras. These indeed, are all on top of our bestsellers like the reversing camera kits, car DVD players, LED light bars, driving lights, headrest DVD players, roof mount DVD players, inverters, and battery chargers. Buy your action camera online at Elinz website: https://www.elinz.com.au/Action-Camera
You'll can register an account with Elinz to receive updates and support on your purchase. In addition, you'll have access to discounts, special deals, new products and giveaways.