D-Link Wireless AC750 Dual Band Range Extender (DAP-1520) Review – Wireless network is great and all, but does not always work well inside properties with thick walls. Even if your computer or device is only meters away from your wireless router, signals can get significantly weakened by a mere wall. Frequent disconnections or connection freezes, especially in the middle of an online game, can be catastrophic and a major annoyance.
Or if you have a huge house, you often find the signal is just not strong enough to reach the four corners of your house. Here is how a wireless extender like the AC750 Dual Band Range Extender from D-Link comes into play.
If you have an iPhone or Android device, you can set the device up easily without the need of a computer (and the hassle of having to plug a network cable into your router). Or, if your router supports it, you can use the WPS (Wi-Fi Protected Setup) buttons on both devices to pair them up quickly. I picked the 3rd option, using a web browser on my desktop PC. It's done by connecting to its Wi-Fi access point and accessing the wizard by going to http://dlinkapa0d2.local. A handy small card inside the packaging gives you the default password so make sure you don't lose it.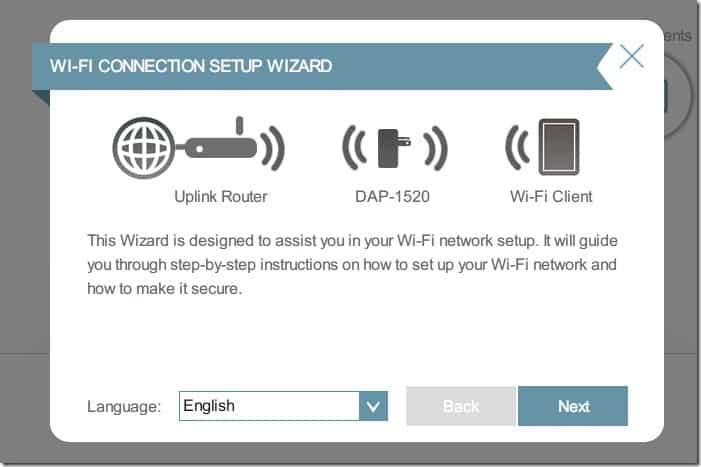 Simply follow the wizard to guide the AC750 to extend your Wi-Fi network (it will create an extension of your network with an "-EXT" suffix. Of course, you can rename it if you wish).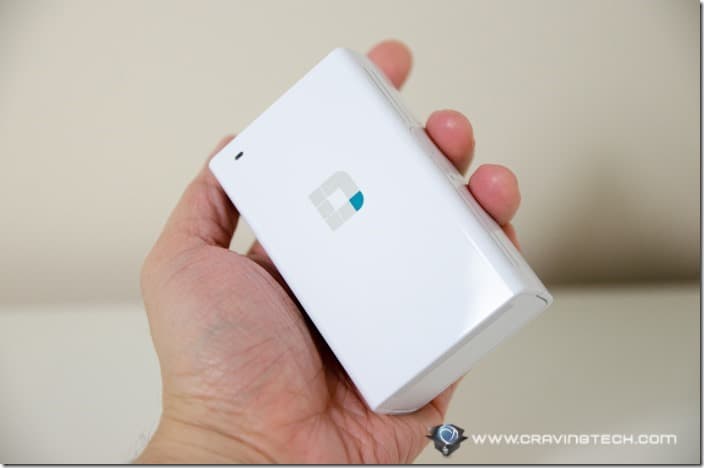 The device itself is quite portable to carry around, though in most cases, you probably don't really need a signal extender on-the-go. However, size does matter because you do not want it to take up a precious space at home or at the office. The AC750 is a bit bulky in a sense and though it only requires one power socket, the size of this thing actually occupies a bit more space on the socket.
The AC750 has a dual-band technology so you can extend either your 2.5GHz or 5GHz frequency band from your wireless router. Even better, if you only have a single band router, the AC750 can "convert" it into having dual frequency bands. As lots of wireless devices connect to the standard 2.5GHz frequency band, you can connect yours to 5GHz to reduce interference from nearby wireless transmitters. The 5GHz frequency band often emits a weaker signal compared to the 2.8GHz, so the AC750 is a good booster to have around.
D-Link Wireless AC750 Dual Band Range Extender extends 11N or 11AC network and supports Wireless AC speeds up to 750 Mbps, which is enough to support HD video streaming and other heavy-duty wireless transfers.
For best results, you do need to place the AC750 in an area that already has a good signal so that it can boost that signal further and stronger. You shouldn't place this in the area/room where the signal is already too weak.
Using the Xirrus Wi-Fi Inspector program, here is my Wi-Fi signal strength now, thanks to the AC750:
In conclusion, D-Link Wireless AC750 Dual Band Range Extender is easy to setup and can be carried around easily around the house. It can be useful if you have a big office or house and need to work in a certain area. Thanks to the portability, you can simply plug it to a different socket and get a solid signal where ever you are.
Disclosure: Review sample was sponsored by D-Link for the review. All opinions are 100% mine and not paid.
[AMAZONPRODUCTS asin="B00I48MK9Y"]