Creative Sound Blaster FRee Bluetooth Speaker Review – I've always been in love with my Creative Roar Bluetooth speaker but it's not always practical to carry around. Sometimes you just want something smaller, yet doesn't compromise on the volume.
This new Bluetooth speaker from Creative, FRee, is a compact, portable Bluetooth speaker that can be carried around quite easily and supports multiple connections for the input.
Whatever storage you store your favorite tunes in, this speaker can play them (well, unless if you have them on a CD).
Creative Sound Blaster FRee Review – Packaging
The Creative Sound Blaster FRee looks like an update to the Sound BlasterAxx AXX200, featuring similar design and power. The FRee looks a bit more premium though.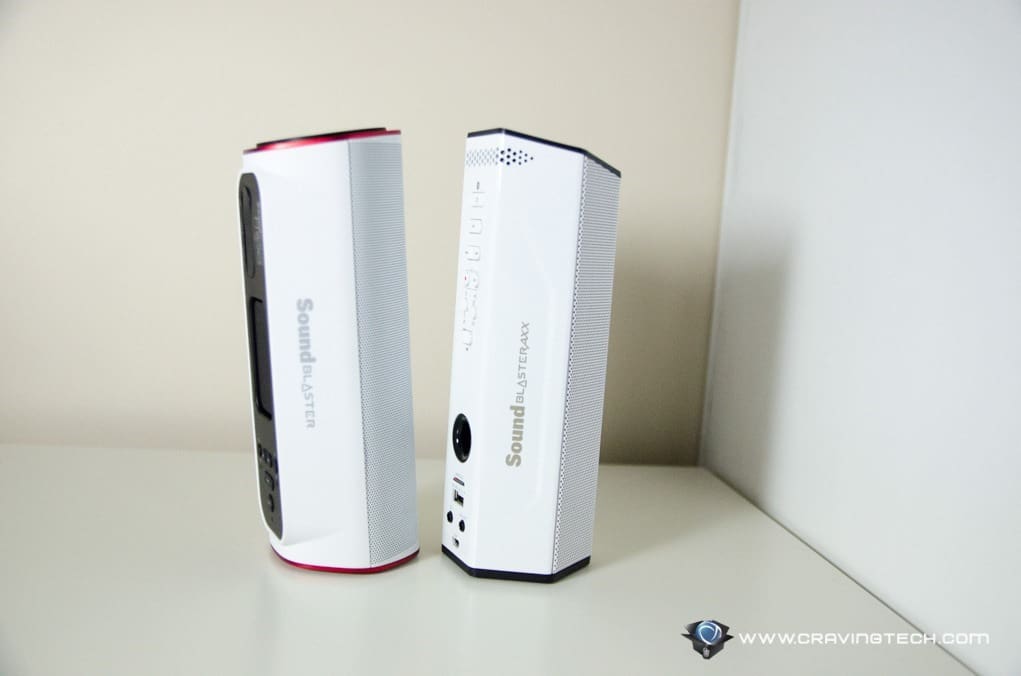 The speaker looks like a small non-cylindrical tube which serves for a dual-orientation placement that depends on your situation. Place it horizontally for wider stereo separation or vertically for a loud 360 degree sound. If cranking the volume up doesn't sound loud enough, there is also a "Loud" button that you can press to further amplify the sound output.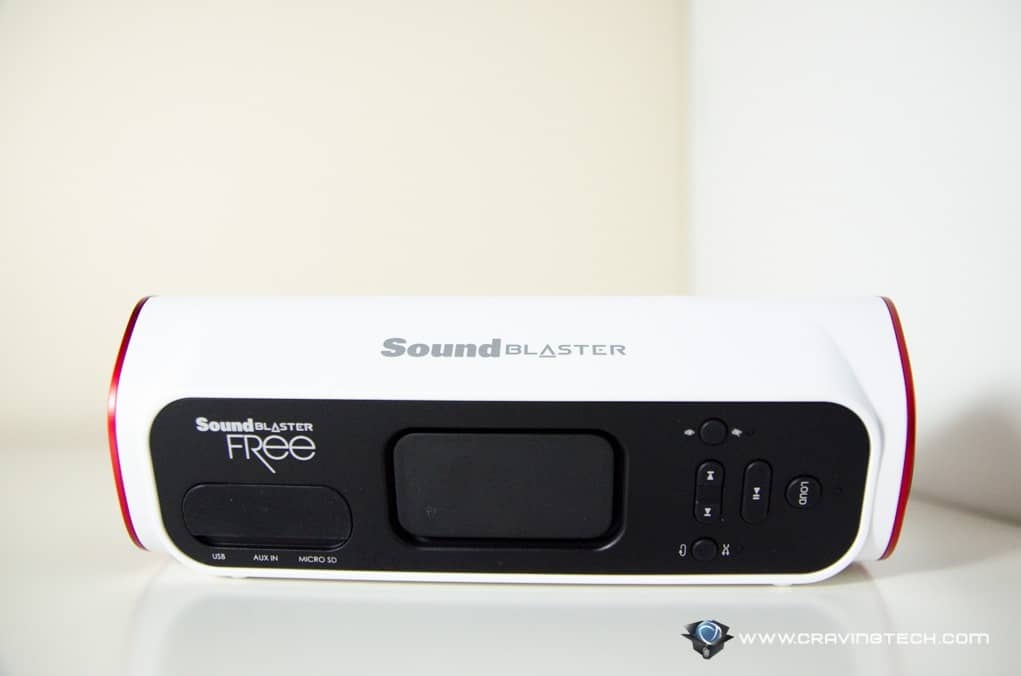 Unfortunately, the sound doesn't get better at higher volume (or when the "Loud" feature is turned on). It does get louder, but a lot of details within the music seem to get lost, or distorted. The volume does not disappoint, however, so you should still be able to hear your music as the small party goes on.
Connectivity is one of FRee major strengths. It supports 4 different types of connections:
[1] Bluetooth
Pairing is simple and straightforward, and you can pair the speaker with your smartphones or tablets. If you have Spotify, Apple Music, or Google Play Music, it will work great with this set up. I've listened to my Google Play Music songs on this during my tests.
The speaker also allows 2 devices to be paired simultaneously, making it a breeze to share the speaker between devices or family members.
[2] microSD
The Sound Blaster FRee has a built-in MP3/FLAC player with playback controls, so you can simply copy over your songs to a microSD card and play them directly. There is no app to fiddle with and no set up to be done. Have multitudes of songs? Simply copy them to different microSD cards and swap them over as you get bored with a particular genre. Supports up to 32GB.
[3] USB
Traveling with your laptop? Simply plug the Sound Blaster FRee into your laptop's USB port and enjoy your music away (or movies, games).
[4] AUX IN
If you have an older device or consoles like my PS3, you can simply hook a 3.5mm audio cable into the AUX IN port. This means that the speaker can pretty much accept from any input, assuming you carry a 3.5mm cable with you.
The portable speaker is also a speakerphone, which means you can do a conference call with it. Or if you have your hands full (such as preparing a meal), it's good to know that you can still chat assuming your phone is paired with the speaker.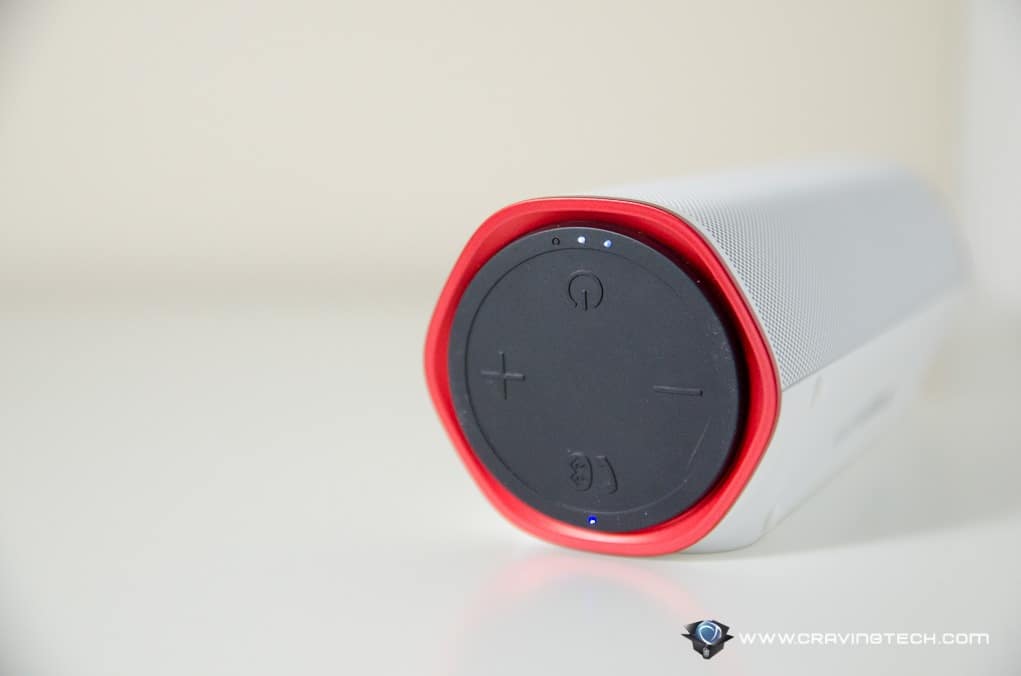 Sound wise, the quality is pretty good, though not astonishing. The Bass is good at times, but sometimes feels a bit muddy.
Creative Sound Blaster FRee Review Conclusion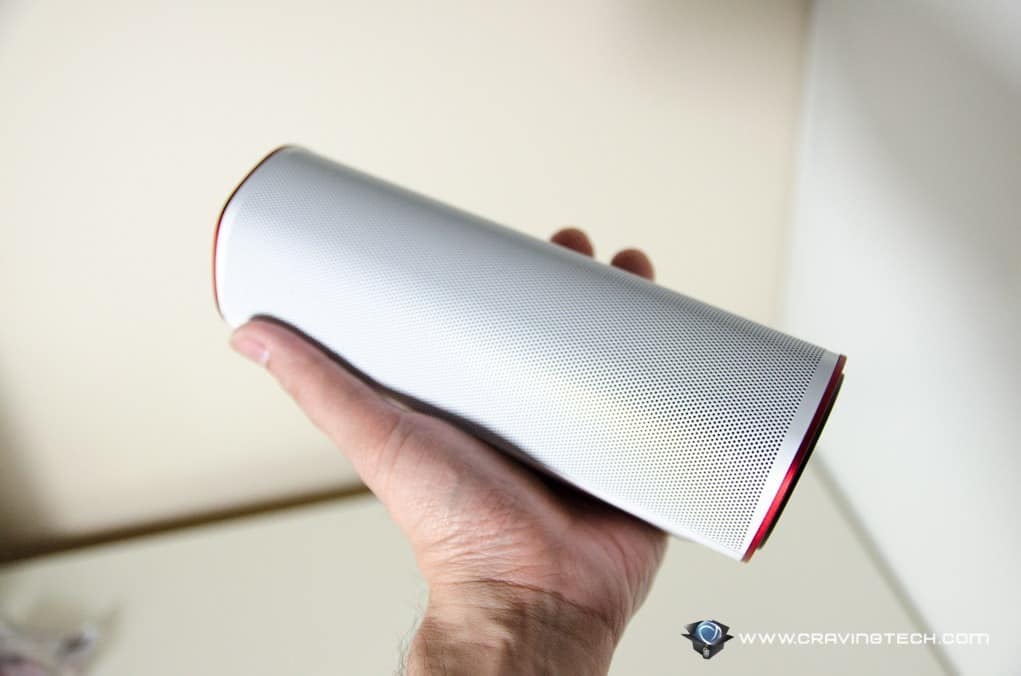 The Creative Sound Blaster FRee is not free (don't get confused by its name) but comes with a compact, unique design with decent audio quality. It's easy to carry without sacrificing volume and power, and versatile. Pair it with your phone to listen while you move around the house, carry it while you travel to listen to your music in a hotel room, or bring it to a party indoor/outdoor without worries (it's PX4-certified splash proof).
The sound quality is not exceptional and sometimes sounds tinny compared to the Roar, but it's definitely loud and powerful for its size.
Disclosure: Review sample was supplied for reviewing but all opinions are mine and not paid.
[AMAZONPRODUCTS asin="B00XX0WC32″]