Razer Nommo Chroma Review – Gone were the days where speakers design tends to be a similar, rectangular looking box sitting on your desk or shelf. Razer Nommo Chroma has gone all the way with a new, fresh design for gamers that can fit a tight desk really well.
But design is not just what Nommo Chroma has to offer. It's also satisfying in the sound department and surprisingly, keeping my gaming headset on the stand when I just want to play casually.
Razer Nommo Chroma Review – Packaging
Razer Nommo Chroma Review – Design & Features
Razer Nommo Chroma is beautifully designed and makes a visual statement directly on your face. The Nommo Chroma has no subwoofer – for that, you have to go and grab the more expensive Nommo Pro. The Nommo Chroma is powered by custom woven glass fiber 3-inch drivers with rear-facing bass ports.
Most speakers like the Edifier Spinnaker have down-facing bass ports, so Razer has gone into quite an interesting design here. The bass is okay, not that deep and powerful, so I keep the bass level as high as possible. I guess there is a reason why a dedicated subwoofer version is available if you want more oomph.
Two knobs on the right speaker base are used to control both bass and volume (using the lighting surrounding the speaker bases to indicate the level visually). I like how easily reachable the volume knob is, just in case I need to lower the volume when a call comes in, or when my wife speaks to me.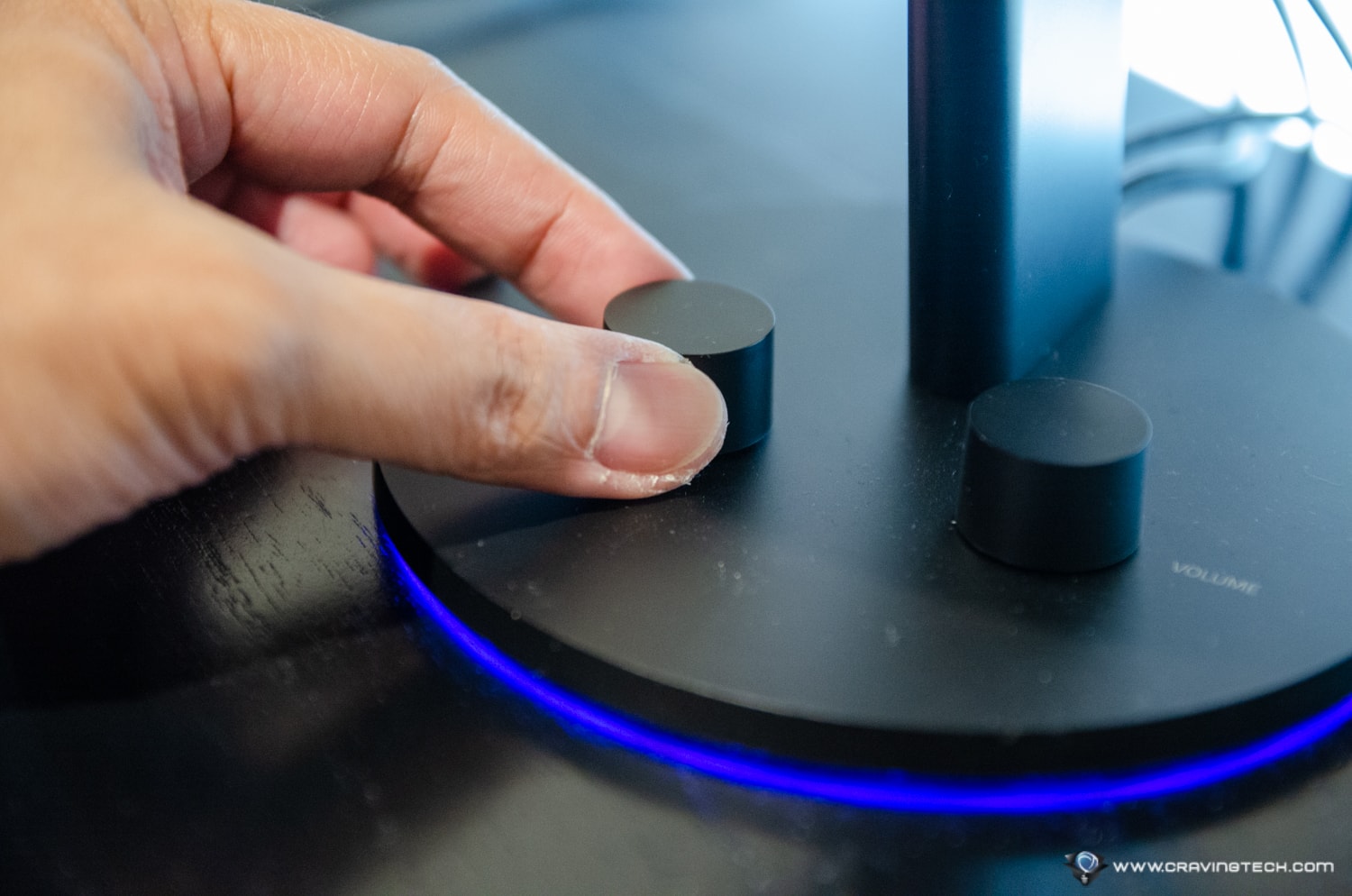 Connection wise, there are a few ports on the back of the right speaker unit. There's a 1x 3.5mm aux input jack and also a 1x 3.5mm headphone jack so you can plug a headphone into the Nommo Chroma rather than going to the back of your PC.
There is also no Nommo Chroma without Chroma lighting, unless you want to save money and just get the standard Razer Nommo. With 16.8 million colours at your disposal, you can pick the perfect ambient lighting for your desk. Not to mention it will also work with Chroma-supported games as well.
For example, the ring colour will change as you pick different Overwatch heroes (for example, Green for Lucio or Pink for Zarya) and the colour will sync to your other Razer peripherals you have connected.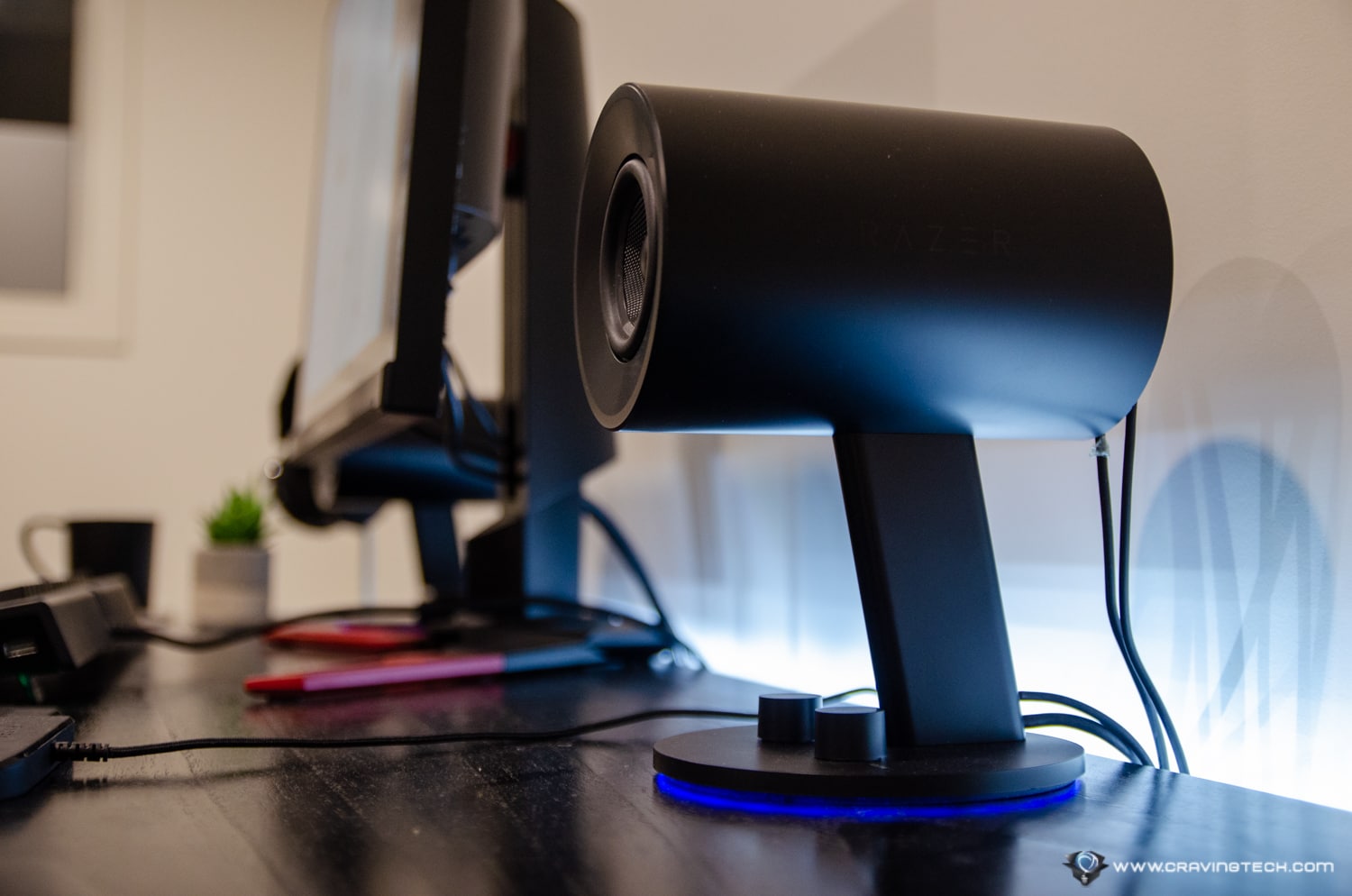 I've been playing Overwatch casually with the Razer Nommo Chroma and I was quite surprised with its accurate audio positioning. I wasn't expecting anything coming from a mere left and right desktop speaker, but I was surprised I could actually pinpoint flanking enemies quite clearly with just these 2 desktop speakers.
A combination of Overwatch's Dolby Atmos with Nommo Chroma's true stereo imaging is a killer for desktop gaming. Sound positioning is definitely important in first person shooters, especially in fast-paced games like Overwatch and Nommo Chroma delivers.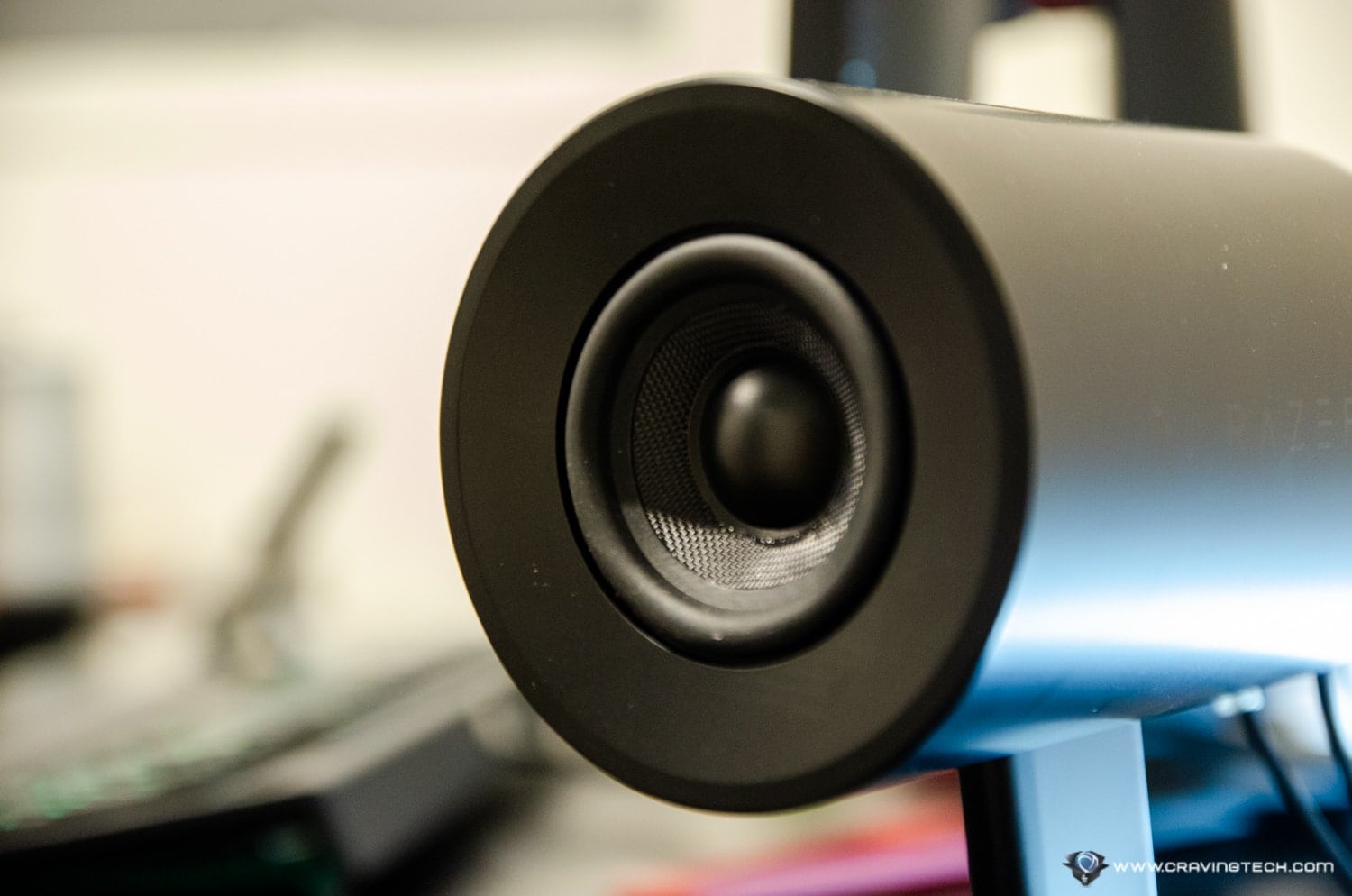 While I'd still wear my gaming headset for Competitive gaming, I'm pretty happy playing FPS games casually with the Nommo Chroma so my head can go headset-free.
Further adjustments can be made through the Razer Synapse 3 software such as changing the equaliser and lighting, but I never really find the need to tinker any of these.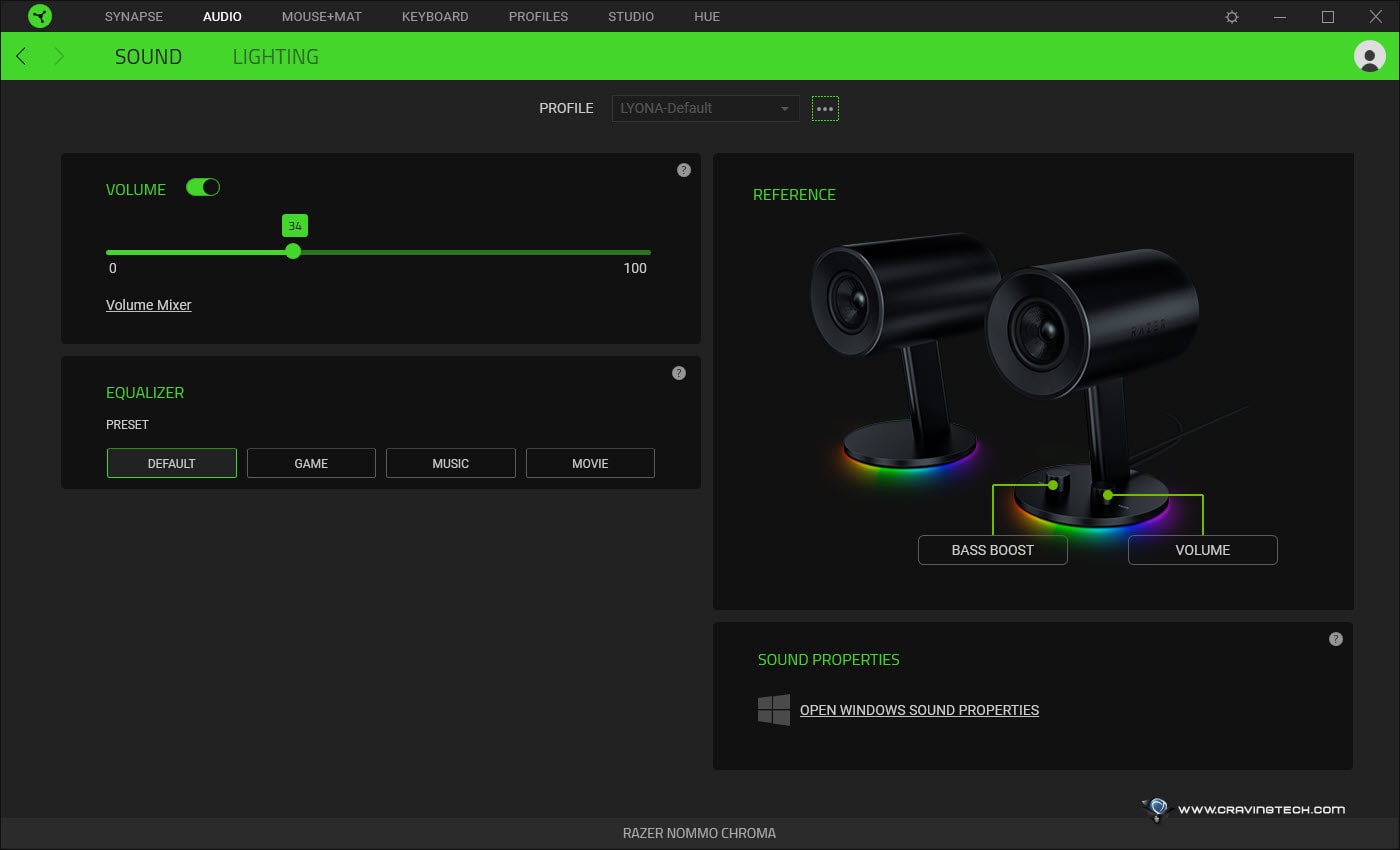 Razer Nommo Chroma Review – Conclusion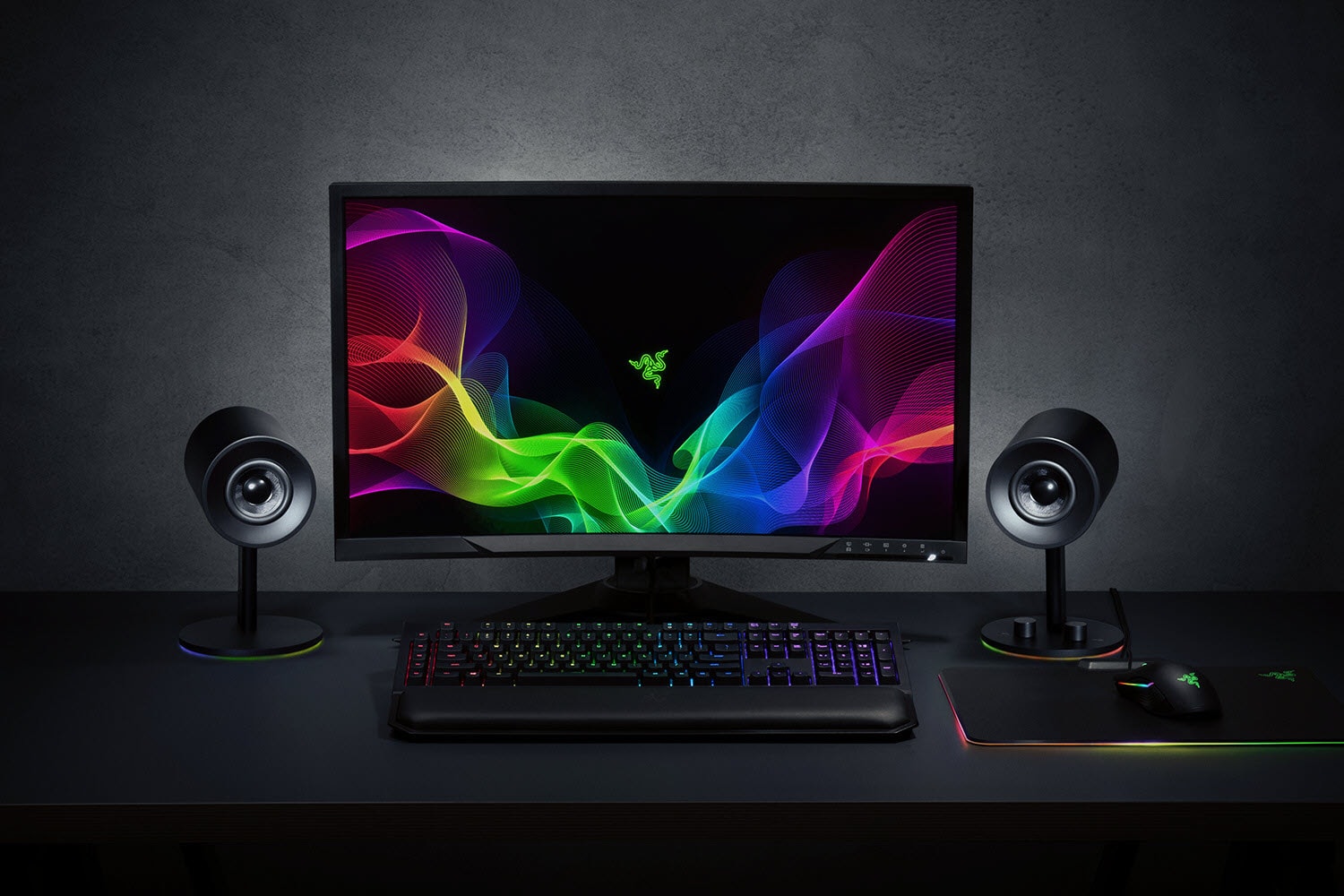 Razer Nommo Chroma has a sleek design that delivers a statement on your gaming desk. While looks is one of its feats, it definitely also delivers in the sound department.
It has good sound quality and delivers volume, but most importantly, accurate audio positioning that you normally don't feel in a desktop speaker setup. The bass is good but not as powerful and thumpy as the AudioEngine A5+ desktop speaker that I recently reviewed (but of course, its more pricey and bulky).
Along with Chroma lighting, it's definitely the complete package for gamers, especially those who have invested in Razer gaming peripherals like the Razer Mamba Hyperflux and BlackWidow Chroma V2.
Razer Nommo Chroma can be purchased from Razer's website or retailers around Australia at AU$249.95 RRP. Also available at Amazon.
Disclosure: Razer Nommo Chroma review sample was supplied for reviewing but all opinions are mine and not paid
Razer Nommo Chroma Review