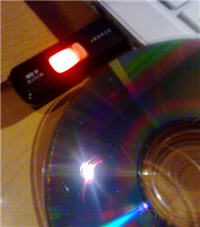 I've been trying to look for an alternative solution for a free online storage for the files that you can download from my blog posts. Previously, I was using a "being paid when your uploaded file is downloaded" free file hosting and I was disappointed because the service has decided not to pay me anymore (well it's a tiny cent per download anyway, 0.001 cent or some ridiculous amount).
So I've tried a few free online storage service and I thought I'd share to you guys what I've found about them. I know that there are plenty of them out there, so it is good to know what service gives you what benefit.
Comparison of different free online file storage on the internet
Conclusion
So far, I'd recommend using MediaFire if you constantly host some downloadable small files on your blog. The interface is one of the best (easy to use, looks great, and quick) compared to the other services. If your blog has quite a good traffic, chance is that the files will never get deleted (as long as one of your readers downloads a file from your account). MyBloop.com offers unlimited storage and bandwith, but the interface is quite slow to load (fully in Flash), but if you want to host lots of large files, you should go for mybloop.com.
Again, there is no one service that does all for me yet so far. I'm still waiting for Google's solution for an online storage (they were planning for Google Drive long time ago but there is no updated news about it yet).
So what do you normally use for an online storage and why do you like the service? Please don't tell me that you're still using Gmail to store your files :D