Note: This is a guest post written by Greg Buckskin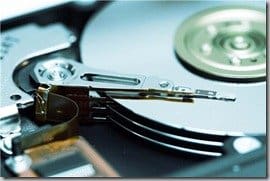 Which cloud service? – Apple recently released the pricing options for storage space on iCloud, and they've opened the iCloud site to developers. While the official release of iCloud begins this fall, a number of cloud computing platforms are already in play. Google's host of web-based cloud components—from Gmail to Google Docs—have established one approach to cloud computing, and comparing them to iCloud is pitting binary apples against cyber oranges.
There are, however, a number of other services similar to iCloud. Let's take a look into the features, functions, and pricing for these popular cloud platforms to determine which service will benefit cloud goers most.
Amazon Cloud Drive
Amazon created the Cloud Drive as its device-syncing, online storage platform. It offers all of the standard cloud computing services—secure storage and backup as well as unlimited access to files from multiple devices—but does so at the most competitive price point.
For the same $20 that gets users 10GB of Space on the iCloud, Amazon's acolytes get double that capacity. Amazon also offers up to 1TB of storage on the Cloud Drive, whereas Apple maxes out at 50GB. Additionally, Amazon doesn't count mp3 files from their music store as part of their data cap. This means that music mongers can dump 15GB of music into their free, 5GB account. Here though, is where the Cloud Drive's services cease and Apple steps in.
Apple iCloud
With iCloud, Apple takes the online storage aspects of Amazon's Cloud Drive and automates them. A champion of simplicity, Apple describes the process of saving music, photos, documents, and videos to iCloud as a three-step procedure: create file, store it on iCloud, and watch as iCloud "pushes" the file to all of your gadgets.
While Amazon allows access to online files from multiple devices (smart phones, tablets, and computers), Apple uses "pushing" to describe iCloud's automatic sync, which emphasizes the effort that users are spared through the automation.
iCloud also allows subscribers to edit iWork documents on multiple devices in real-time, making the iWork suite function like a beefed-up Google Docs. Similar to Amazon's music freebie, purchased music, apps, books, TV shows, and photos aren't included in Apple's storage cap.
To top it off, iCloud also uses a scan and match system to upload music files rather than the typical upload procedure used by other providers, which cuts down on the time it takes to initially store media.
Microsoft Sky Drive
Similar to MobileMe, the site that iCloud is replacing, the Sky Drive is intended to be the hub of a personal online network (controlled through Microsoft Live). Microsoft recently boosted the capacity of Sky Drive to 25GB (free) and offers online collaboration with Microsoft Office documents as well.
It includes a number of tools for sharing and displaying your photos, and works in any browser. Despite its large capacity, Sky Drive lacks iCloud's push-syncing, and has a 50MB size limit on uploadable files.
Sugar Sync
Sugar Sync is a much-lauded cloud service that contains many of the same features (file syncing, online backup, etc.) as iCloud and Sky Drive but caters more to professional, rather than personal, cloud computing. It allows subscribers to stream videos and music from their cloud onto their web-compatible devices but includes media files in its storage limits. This is largely because businesses have less need to stash their music collections in the cloud than personal users.
That said, Sugar Sync's storage plans are significantly larger than Apple's and Microsoft's, starting at 30 GB for $50 and culminating with options as large as 500GB.
Which cloud service to choose?
In spite of the differences between these services, all of them offer at least 5GB of secure online storage for free, so users that aren't sure which system they prefer can test drive each before forking over any cash. Given recent developments in cloud computing and mobile device syncing, simple file sharing and backup cloud services like Dropbox and Mozy have less to offer and may soon be playing the catch-up game. Sugar Sync and Sky Drive present healthy offerings, but Amazon offers the lowest costs for a limited service while Apple, once again ups the ante by delivering the most ambitious platform.
Which cloud service are you using already? Which are you most excited to try?
Note: This is a guest post written by Greg Buckskin. He is a tech enthusiast and writer for HighSpeedInternet.com