Amazon Echo speakers were always focused on the same design principles but we are all up for a change. The new Echo family speakers now have a new design, better audio, and more powerful hardware.
We've reviewed their Echo, Echo Dot, Echo Dot with Clock, Echo Studio, Echo Show 5, and Echo Show 8 here at Craving Tech. While there's nothing wrong with their design and sets of features, this will be a refreshing change and we are quite excited to see them coming.
The new 4th generation Echo line ups are: Echo, Echo Dot, Echo Dot with clock, and Echo Show 10.
Amazon Echo (2020) now comes with a new spherical design, Dolby Stereo sound, and built-in Zigbee Hub. It sounds better, of course, thanks to a 3.0-inch woofer, dual-firing tweeters, and Dolby processing. It comes with a built-in smart home hub and Bluetooth Low Energy. It retails for RRP AU$149.
Amazon Echo Dot (2020) and Echo Dot with clock (2020) also comes with the new spherical design and fabric finish. They are still compact to save space, with a 1.6-inch front-firing speaker. The Echo Dot retails for RRP AU$79 and the Echo Dot with clock for AU$99.
All Echos now will have a tap-to-snooze feature.
The most interesting new product from the Echo Family is the Echo Show 10. Sure, you can probably guess from the number that this would be a 10-inch screen compared to the Show 5 and 8. However, there is this cool, silent motor that will automatically rotate the screen to where you are so you can always see the screen as you move around. It's freakishly-cool.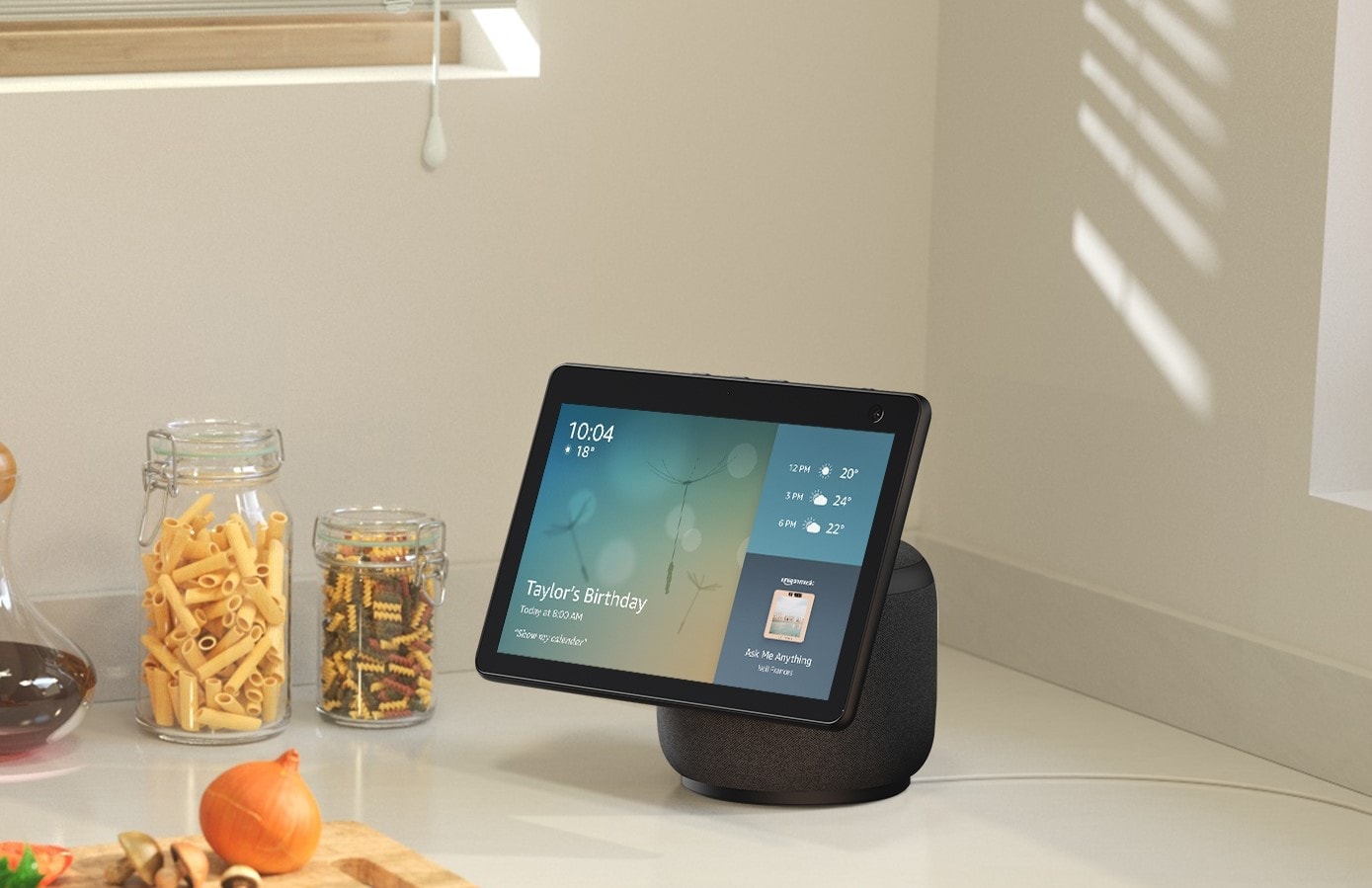 As it moves, its dual, front-firing tweeters and woofer will also move with the display to adapt.
The Echo Show 10 will retail for RRP AU$399 and available in Charcoal. You can sign up to be notified when the all-new Echo Show 10 is available.
We are requesting review units so stay tuned for the review here at Craving Tech!