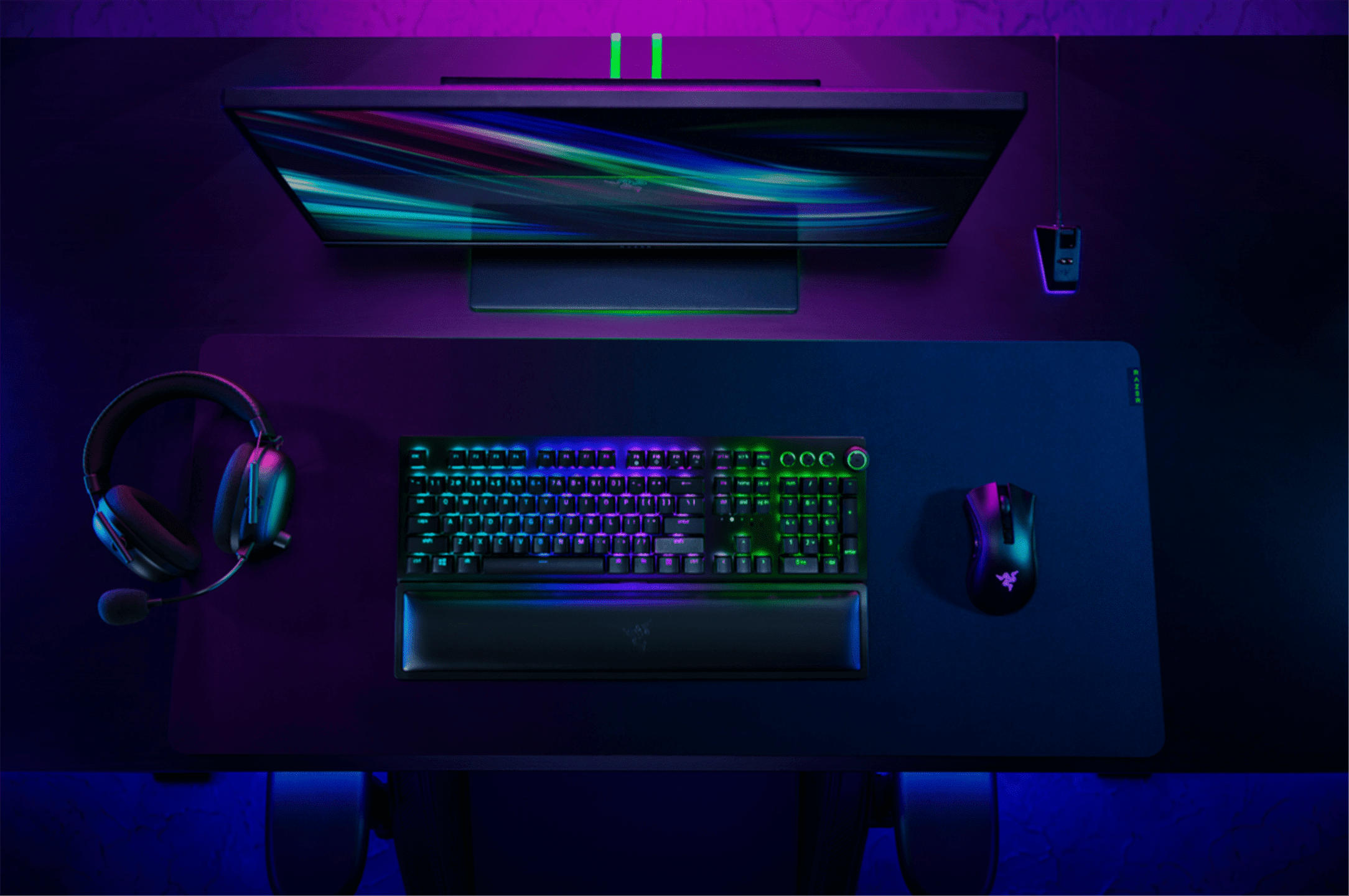 If you've been itching for an upgrade to one of your wireless gaming peripherals, today might be the day. In fact, you may end up upgrading more than just a single peripheral!
Razer just unleashes three flagship products: Razer BlackShark V2 Pro, DeathAdder V2 Pro, and BlackWidow V3. And yep, all don't have cords so you can play your games unhindered with cables. Each one of these three is utilising Razer HyperSpeed Wireless technology for a lag-free gaming experience.
Razer BlackShark V2 Pro
Make sure to check our recent review on the BlackShark V2 gaming headset, which in my opinion, is Razer's best wired gaming headset at the moment. It's probably not going to be a favourite among wireless gamers however, but not today, my friend.
The new Razer BlackShark V2 Pro takes all the best experience from the BlackShark V2 and cuts the cords. Plus, it actually has a new microphone housing and additional speaker chamber so I'm assuming this will sound better and comes with a better microphone somewhat.
It uses the same Razer™ TriForce Titanium 50mm Drivers in BlackShark V2 but with the additional speaker chamber, it should deliver brighter, clearer audio.
As for the microphone, Razer says that it has "improved voice isolation, rejecting more ambient noise from the back and sides, increased sensitivity for greater low frequency response, and an optimised housing for added clarity and accurate voice pick-up, your teammates are sure to hear every word you say."
It weighs 320 grams which is 58 grams heavier than the wired version, but we'll have to use it before we know if it's going to make much difference.
Razer BlackShark V2 Pro is available now for US$179.99 at Razer.com and authorised resellers.
Razer DeathAdder V2 Pro
The original Razer DeathAdder was first released in 2006 and had been the company's flagship and most popular mouse model throughout the years (I reviewed the DeathAdder Elite in 2016).
Retaining the same design principles, DeathAdder is back in 2020 with the DeathAdder V2 Pro, offering 3 modes of connection with up to 120 hours battery life via Bluetooth, 70 hours via Razer HyperSpeed Wireless for ultra-low latency, or plugged in (wired).
The cool thing is that the mouse only weighs 88 grams, which should make many fans of lightweight mouse happy.
It has an upgraded 2nd Gen Razer Optical Mouse Switches for crisper, tactile clicks rated for 70 million clicks, the highest of any gaming mouse on the market.
Unfortunately, it doesn't seem to come with a charging dock (ugh) so you have to purchase the Razer Mouse Dock Chroma separately. If you have the Basilisk Ultimate or Viper Ultimate, you can use the same dock to charge.
Razer DeathAdder Pro is available now for US$129.99 at Razer.com and authorised resellers.
Razer BlackWidow V3 Pro
The BlackWidow V3 Pro is Razer's first, wireless gaming keyboard. It definitely takes Razer some time to launch one where other competitors like Logitech (Logitech G613) and CORSAIR (CORSAIR K57 RGB Wireless) have already had one or two.
I definitely loved using their previous models, which are BlackWidow 2019, BlackWidow Chroma V2, and BlackWidow Chroma. But the BlackWidow V3 Pro comes at a surprise as it has removed cords from the BlackWidow family offering a battery life of up to 200 hours, improved Razer Mechanical Switches and Doubleshot ABS keycaps for uncluttered gaming desktop.
It can also be connected to multiple devices either over Razer HyperSpeed Wireless, via the detachable USB-C cable, or paired though Bluetooth with up to 3 devices.
Razer BlackWidow V3 Pro is available now for US$229.99 at Razer.com and authorised resellers.