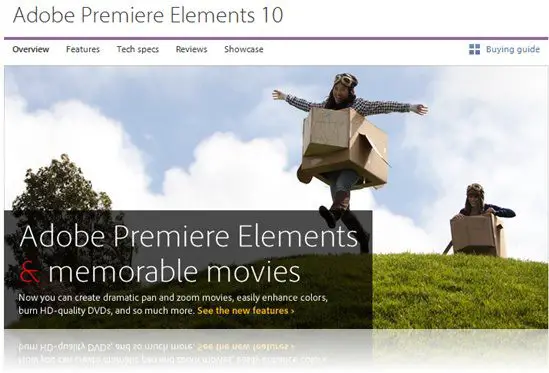 Adobe Premiere Elements 10 Review – The Adobe Premiere Elements software "series" (check my previous Adobe Premiere Elements 9 Review) have been popular among both professional and non-professional movie editors/publishers for quite some time. On each iteration, Adobe innovates by adding more and more features that make it easier and easier to produce great movies.
Although the Adobe Premiere Pro (Adobe Premiere Pro CS5.5 review) has more advanced features and controls, I always prefer to work on the Premiere Elements as I don't really need to produce a Hollywood-worthy video! Adobe Premiere Elements software have always been easier for me to work with and I could always see the results instantly while I was working with my video.
So what's new on Adobe Premiere Elements 10?
Adobe Premiere Elements 10 – What's new
Easy pan and zoom motion
If you are the type who likes to make a slideshow video out of an event photos (such as your friend's wedding or perhaps your holiday overseas), you must have been familiar with setting up keyframes manually in Premiere Elements. Clicking on each photo, scaling, and moving it around has become quite a chore, especially if you have plenty of photos to show case. On the how to make a wedding slideshow video post, I explained how it took me a whole week to create a perfect slideshow with a background music.
With the latest Adobe Premiere Elements 10, setting up these individual keyframes has been made easier with the auto pan and zoom motion. You can simply add keyframes and use your mouse to get the area you want to show (with drag and drop). Premiere Elements 10 automatically fills the transition frames for you.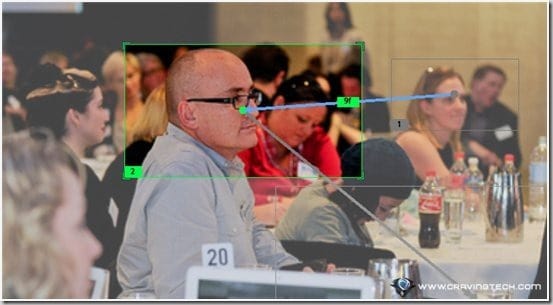 You can also use the auto face detection if you want to automate the process (though I'd recommend you to control what you want to display and for how long yourself).
This was a wedding slideshow I made for a friend's wedding at the end of last year. It was done manually but you can imagine the sort of thing you can do easily with the auto pan and zoom feature:
Color enhance and auto correction
There are definitely moments when you took some nice shots, only to find that the colors were washed out or simply weren't strong enough to make a good impression. Adobe Premiere Elements 10 now allows you to automatically correct these mistakes by enhancing the colors for you, while giving you control to adjust specific areas on the video.
Before I applied the Auto Tone & Vibrance:
After:
Notice how the color is stronger on the second video but not too much (check the sky)? The correction can be adjusted with the slider so you can make it stronger or more subtle. This simple tweak may not seem much but it can make a scene more emotional if done correctly.
There are a few more other new features that you can read yourself over at what's new in Adobe Premiere Elements 10.
It also seems that they have fixed a possible bug where Adobe Premiere Elements 9 had a stuttered playback when a subtitle was inserted into a clip (check my YouTube video here on that Premiere problem). Not sure what happened but it may have been caused by installing it into a Windows 7 64-bit or my machine's configuration? Nevertheless, that problem does not appear anymore on the Premiere Elements 10 and this makes me really happy!
Adobe Premiere Elements 10 Review – Impressions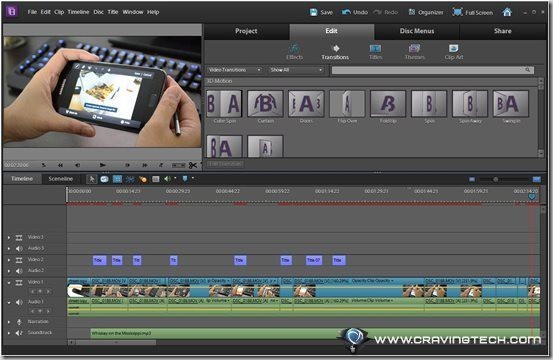 Adobe Premiere Elements 10 still has the same look and features that you love from the previous iterations. Even if you haven't used the previous versions, you do not need to worry because Premiere Elements 10 is simple to use, yet powerful.
The Smart Trim feature automatically marks your blurred (and other bad video recording symptoms) on the timeline, allowing you to decide whether you want to remove them or do some further tweaking. I love my Nikon D5100 but its video auto-focus is simply too annoying as it can take a few seconds to refocus and it tends to do this very often. As a result, most of my unboxing videos have blurry frame shots in them.
SmartMix helps to turn your background music volume down when someone is speaking in the video (auto fade in and fade out) without having to do this manually.
Then there are the easy-to-use video + transition effects where you can simply click on a clip, choose an effect, and see the result right away.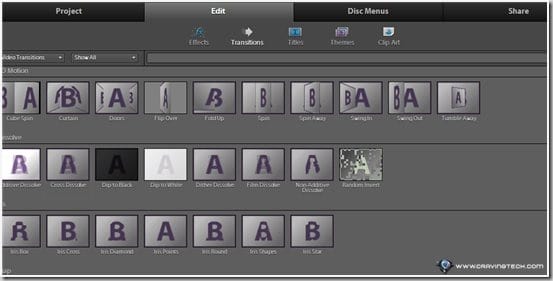 You can export your movie straight away into a DVD (now supports HD movies), Facebook, or even on your YouTube channel. On the DVD, you can set scenes and markers easily, to add professionalism into your videos. I do this quite often to make our church's baptism videos as we normally burn them into DVDs.
There are just so many other things to tell about Adobe Premiere Elements 10 if you haven't had the previous Premiere Elements but suffice to say, there are enough features to satisfy both casual and professional movie publishers here.
Adobe Premiere Elements 10 Review – Conclusion
Adobe Premiere Elements 10
Adobe Premiere Elements 10 adds a few more nifty features such as the auto pan and zoom which is perfect for creating photo slideshow easily, color enhance and auto correction to bring the best out of your shots, support for burning HD movies, 64-bit support for Windows 7, new movie themes & templates, and more.
Adobe Premiere Elements 10 simply makes the process of editing and publishing a movie simpler, faster, fun, yet powerful. It's definitely my most recommended video editing software for both casual and professional users. The best simply gets better and better!
Note: Adobe Premiere Elements 10 review license was provided for the review
Adobe Premiere Elements 10 Review