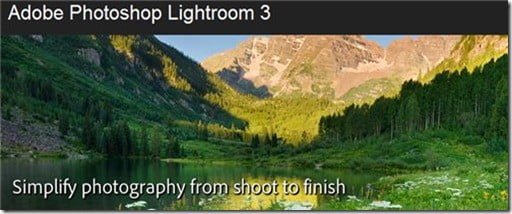 The latest version of Lightroom is not just another increment in version number. Adobe Photoshop Lightroom 3 includes new amazing features such as noise reduction, image watermarking, perspective correction, lens correction, and a few others. I've been constantly using Adobe Photoshop Lightroom 3 to improve my gadget photos here for the reviews but both professional and beginner photographers will truly appreciate the power of Lightroom 3.
From the moment you open Adobe Photoshop Lightroom 3, you'll notice that this is no ordinary software. The layout, the menus, and overall design show that this is another powerful software made by Adobe.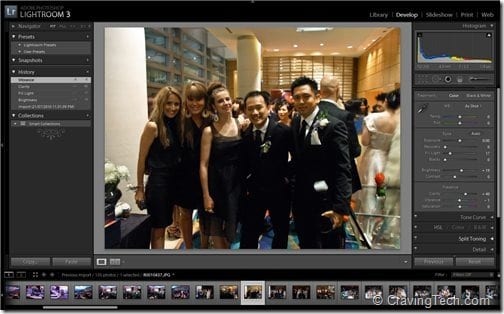 What I love about Adobe Photoshop Lightroom 3
Batch processing
Adobe Photoshop Lightroom 3 in general is not an image creator but more like a photo editing and management software. It is capable of handling thousands of media on your disk and perfect for doing batch processing on them. You will be able to export your final editing touches as a preset and apply it to every photos in your library or in the current batch, rather than doing it one by one.
Simplicity
It is also very easy to be used and doesn't require a person to have any technical knowledge in photography. I, for example, didn't even know what Saturation really is and how it would affect my photos. Lightroom makes it easy for people like me to play around with simple sliders and preview the changes that I do, live.
There are many editing options available on the right side of the screen but they are nicely organized into collapsable menus. As mentioned, to change a value, you simply move the sliders across and see the effect straight away on the screen. The change is completely instantaneous and easy to track. If you are not happy with the current change, there's always the handy Undo (Ctrl-Z). I actually learned a lot by experience while I'm using Adobe Lightroom 3 on how to make photos look good for different purposes.
Export your masterpiece, keep the original
Another great thing about Adobe Photoshop Lightroom 3 is that it doesn't overwrite the image you are editing at the moment. It maintains the original copy and allows you to export the modified photo to a different folder/file. This way, you'll always keep the original copy and never make silly mistakes by overwriting unwanted changes.
Feels like magic
I'm really grateful of being introduced to Adobe Photoshop Lightroom 3. The software really makes a huge difference in making your photos come to life! Dull and gloomy looking photos somehow get transformed like magic by Adobe Photoshop Lightroom 3. Or even great photos can be made even greater by adding a few spices to the saturation, clarity, and other sweet effects.
At times, you don't need to get the perfect shot. As long as it's focused and have somewhat enough light, it can be transformed into a masterpiece in seconds by Adobe Photoshop Lightroom 3 powerful tools. In general, Adobe Photoshop Lightroom 3 makes photo batch editing easier, fun, and powerful.
Love the brush, love the crop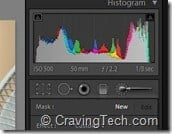 I love how easy it is to crop images with AdobePhotoshop  Lightroom 3. I love how easy it is to use the brush to add specific effects to certain areas of a photo. They are intuitive, easy, and fun to play around with.
Others features that I have yet to explore
There are other great features such as the slide shows wizard, image management, online presets made by the community, and more.
Adobe Photoshop Lightroom 3 New Features
Superior Noise Reduction
Ever hate that grainy effects from shooting at a high ISO resolution? The photo might look great on the camera's LCD during the playback but not after you transfer it to your computer and view it on a bigger screen. Adobe Photoshop Lightroom 3 includes a handy tool to reduce the noise on your photos. Depends on how grainy your photo is, the tool may work wonders.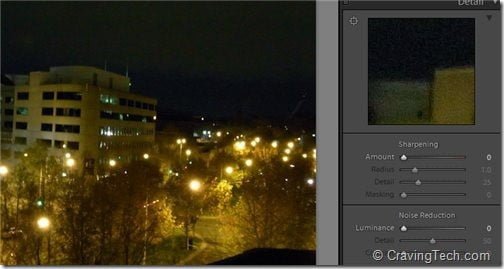 Flickr integration
Adobe Photoshop Lightroom 3 now directly integrates with Flickr. If I'm not mistaken, many professional photographers use Flickr to store and show their photography skills. This is great news because Adobe Photoshop Lightroom 3 makes it even easier to upload and share their portfolios online.
Image watermarking
Powerful and easy to use image watermarking tool during export, thanks to the latest Lightroom version.
Easy to share slide show video with music
Don't have the skills to compile photos into slide shows and digital albums? Not a problem – Lightroom 3 has a built-in tool to do this for you. Simply import your photos to the Library, tweak a few settings if you wish for the slideshow, and off you go!
Adobe Photoshop Lightroom 3 Review Conclusion
Overall, I'm really impressed with Adobe Photoshop Lightroom 3. I'm no designer and a noob in photography. However, Adobe Photoshop Lightroom 3 has helped me in tuning my photos and makes me look like a great photographer. It's so easy and intuitive that you don't even need to read any manuals unless if you want to dig deeper into the software. A few minor annoyances are there, for example you can't drag and drop/import new files into it unless if you are on the "Library" section and by default, Lightroom 3 is automatically launched whenever you insert your memory card (this can easily be turned off on the settings, however)
With a wide range of tools and online presets available, you can always set different mood to every picture. Adobe Photoshop Lightroom 3 will help you to tell a story about every picture you took in minutes. Definitely a must have if you are serious in photography or even if you just want to dive into post processing.
Adobe Australia Store Special Offers
Note: Adobe Lightroom 3 Review license was provided for the review