Anki Cozmo Review – I was watching Chappy on Netflix last night. I think it was a bad movie overall but the idea of having a personal robot with built-in emotions and A.I (Artificial Intelligence) sounds very promising and enticing.
While the Sphero BB-8 Droid can amuse you in a number of different ways, it has its limitations.
Unlike Sphero's BB-8, Cozmo from Anki is a cute robot pet that can talk, remember faces, and has a personality and mind of its own!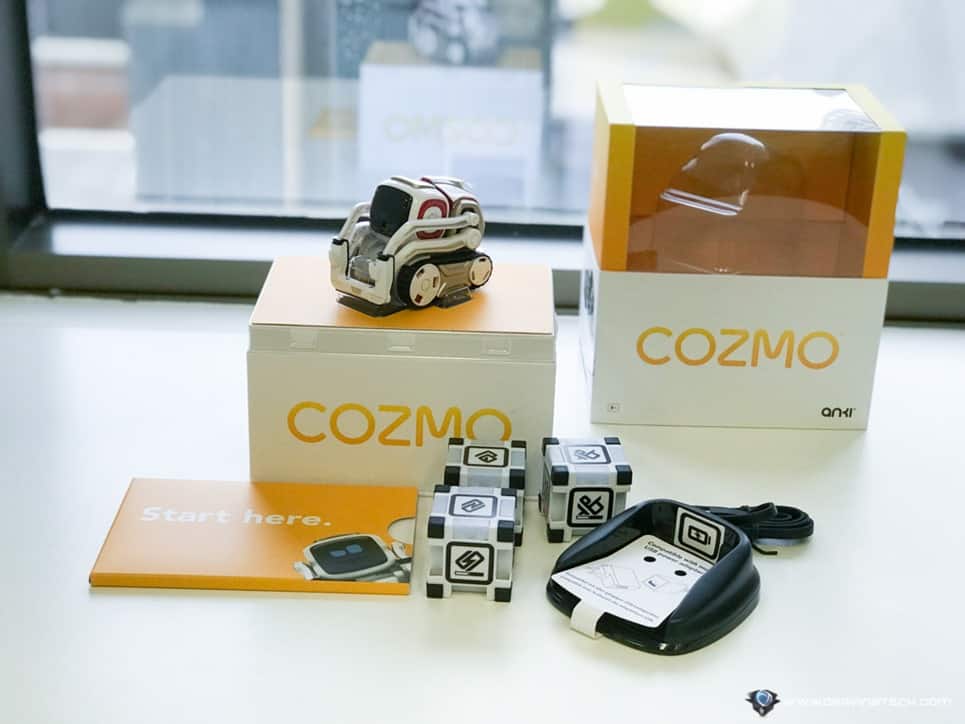 Anki Cozmo is like having your own personal live robot pet, that doesn't feel like a static, plastic toy. With a face of many expressions (sad, happy, etc), you'll care for Cozmo as it gets hungry or wants you to play with him.
Cozmo Official Video:
https://www.youtube.com/watch?v=ldi1NCpe2Aw
How can Cozmo look that cute? All thanks to more than six years of research and development by people with variety of traits and skills like animators from Pixar, game developers, designers, and roboticists.
As a result, Cozmo is cute, smart, capable, and well-polished.
Cozmo is equipped with a built-in 30fps VGA camera module and  facial recognition software that allows it to scan the environment it's in and track faces. You can get Cozmo to recognise your face (and put a name on it) along with a few other faces. I tested this in the office and it managed to remember 4 of us quite well. According to Anki, Cozmo can even recognise your cats and dogs.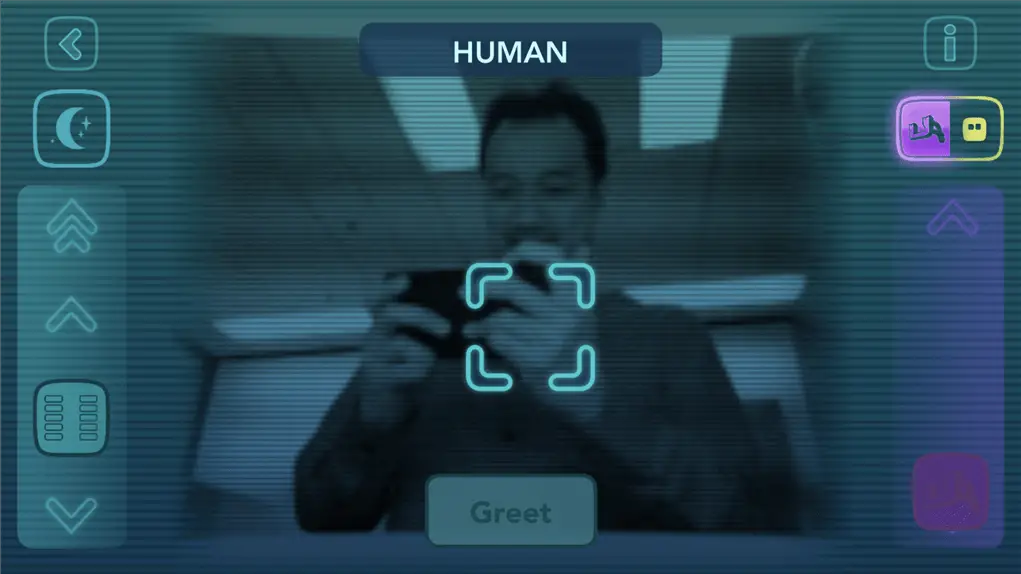 Having fun with #Anki Cozmo #robot @anki pic.twitter.com/G1AVrsTUc1

— Michael Aulia ?? (@michaelaulia) September 21, 2017
It's fun seeing Cozmo doing its own thing. Note that you'll always need to have the app open in your smartphone for you to be keep playing with Cozmo (this is because it requires a direct connection through its own Wi-Fi access point).
At one time, Cozmo was busy enjoying the day humming to Sakura Sakura song, and then it saw me, recognised me, then called my name.
And when I got so busy in the office and forgot to feed him, he groaned with saddened eyes, and rolled slowly on the table. Poor guy. Thankfully, you can't kill Cozmo, but you definitely would want to keep him happy and well-fed.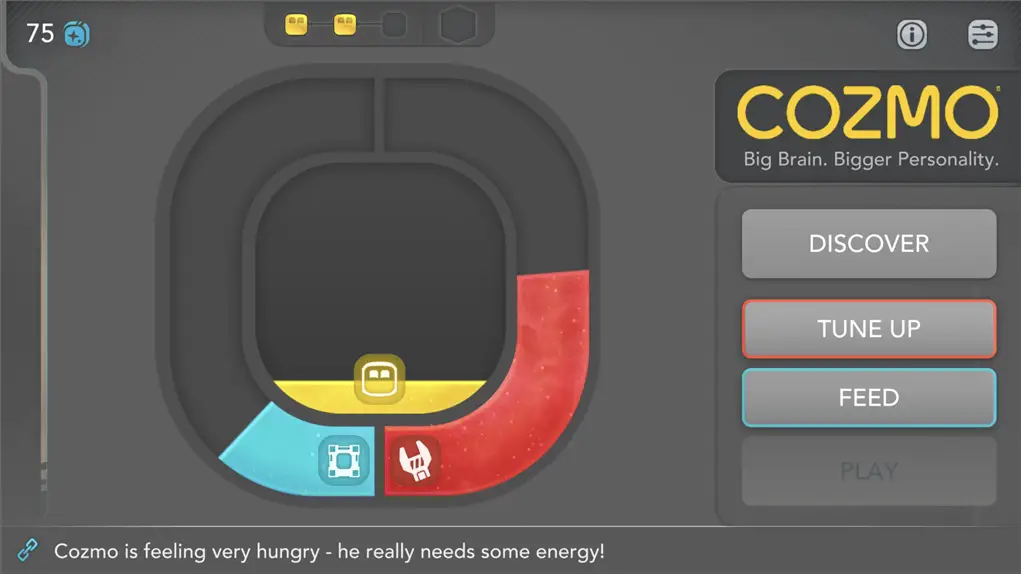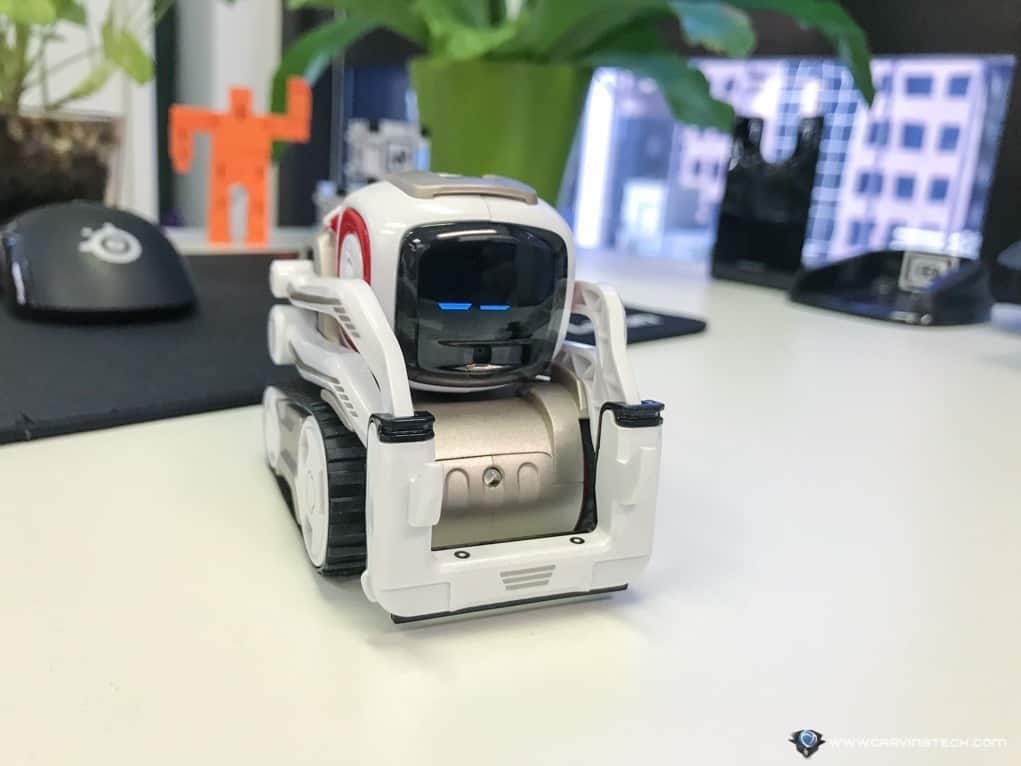 Feeding and playing with Cozmo can be done through the included magic cubes. In fact, lots of interactions with Cozmo require these battery-powered cubes to be around. With them, Cozmo can play the QuickTap, KeepAway, and Memory Match.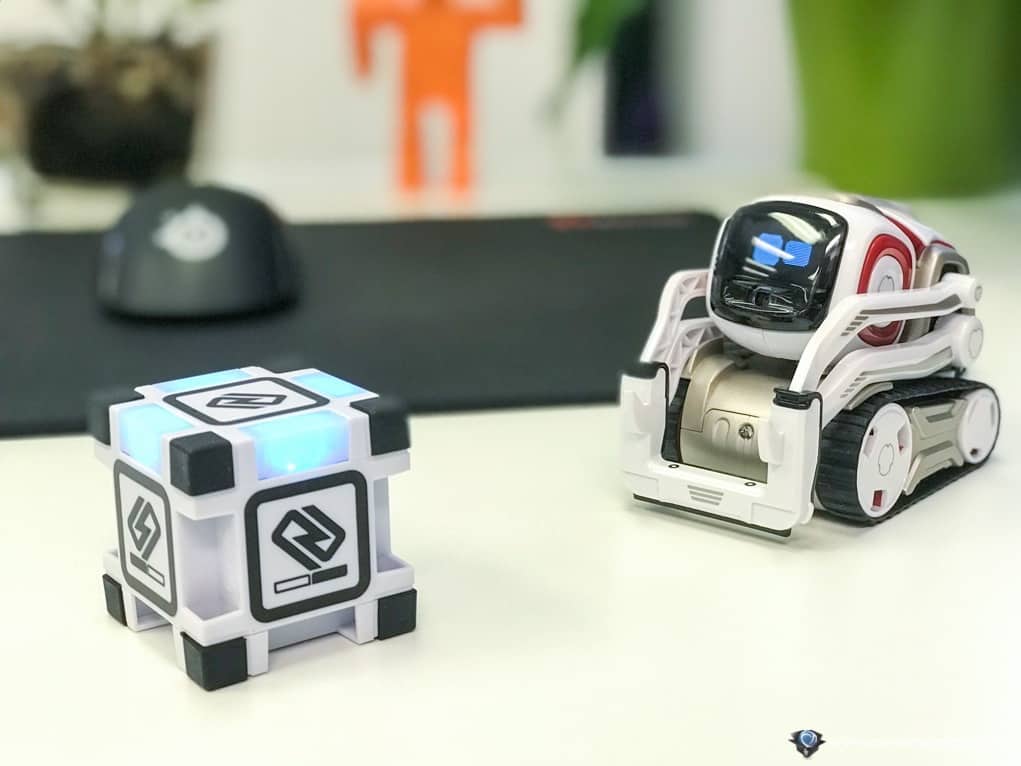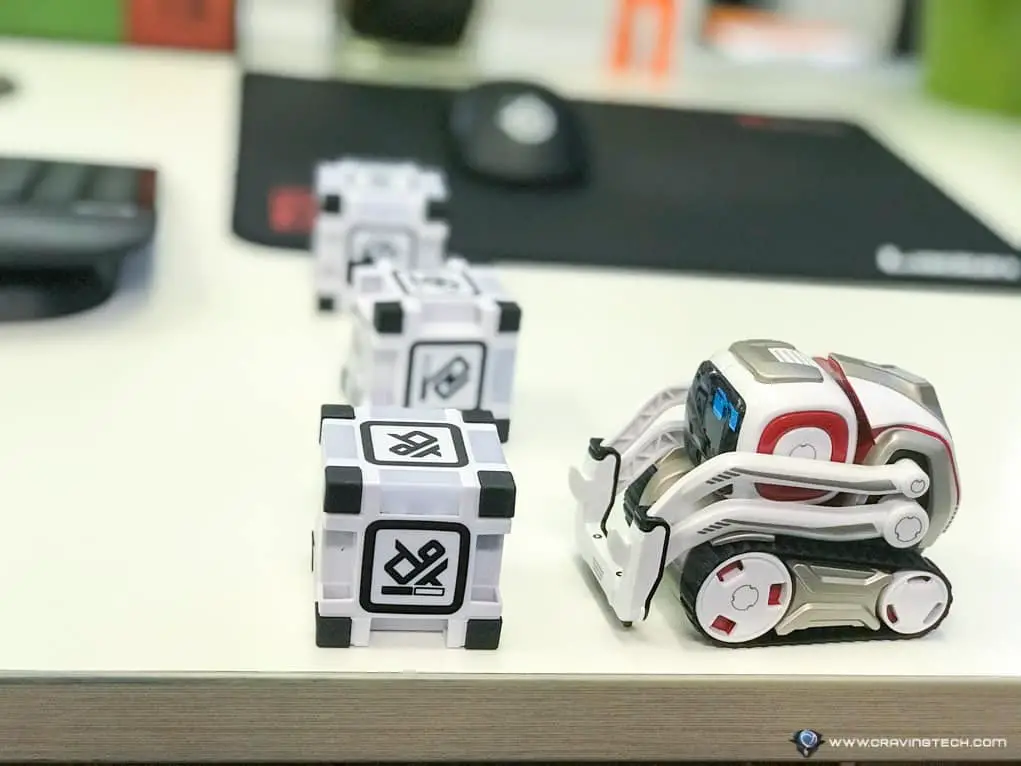 Spend enough time with Cozmo and you can get more Sparks to unlock items such as more skills and activities. There are not that many available but it's something that can be pushed through an update from Anki in the future.
With Code Lab, you (or your kids) can learn a bit of programming to tap further into Cozmo. You can create new behaviours and actions by chaining multiple commands available to Cozmo. It's really easy to create with a drag and drop interface on the mobile app.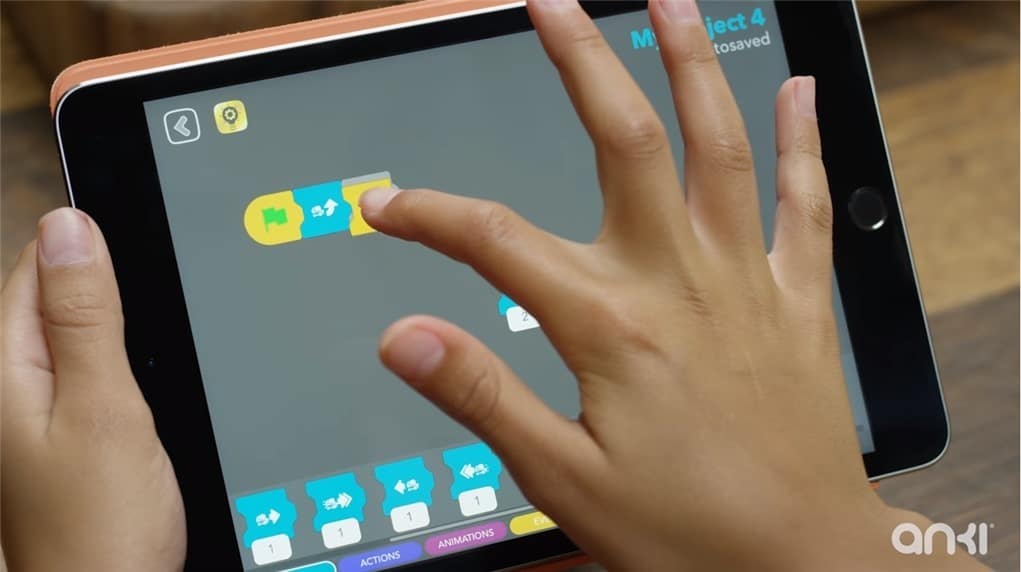 I created a simple chain to make Cozmo approach my colleague, lift its head up, and say "Hi [name]" (you can type in English and Cozmo can say the sentence perfectly, including names). My colleague was so amazed by this. As simple as this may sound, it's there to teach your kids a basic programming skill and logic, in an easy and fun way.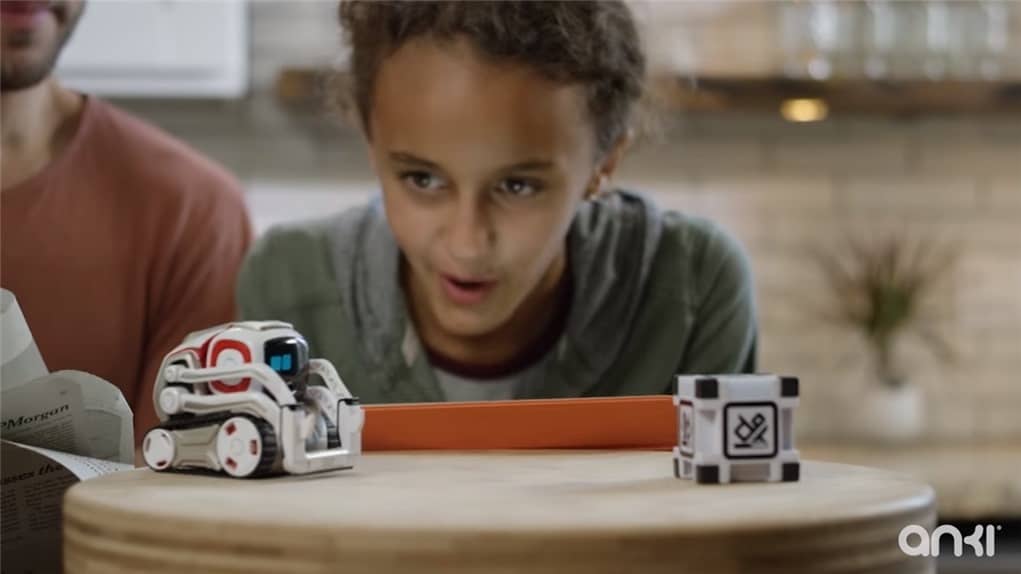 Like the BB-8, you can also use your smartphone to steer Cozmo around in Explorer mode or get him to interact with a cube. But it is definitely more fun letting Cozmo do his own thing most of the time.
Cozmo has lots of potentials, thanks to the free, open-source SDK (Software Development Kit) that has been made available for the community of Python developers to play upon. According to the threads at Reddit and in the forum, it looks like the libraries are simple to use and understand, which is good. We are hoping lots of developers to jump in and create much more fun stuffs that can work with Cozmo. It's unclear at this stage, however, how often will we get updates and what sort of cool things are waiting for us, if any.
https://www.youtube.com/watch?v=SdlFhU8__EE
The only wish I have is for Cozmo to be able to use your home or office Wi-Fi instead of having to connect to its own to activate. This makes Cozmo quite static as it does not have internet connectivity, and you cannot just let Cozmo roam free on its own without having the app opened in the foreground.
Anki Cozmo Review Conclusion
Cozmo is adorable, smart, and break through the boundaries of robot toys. It's like having your own Disney's Wall-E at the comfort of your home.
Cozmo is nowhere cheap but the potentials it can unlock are tremendous. I'm hoping one day it can connect to our own Wi-Fi network so it can jump ecstatically when I have a new email or reply on my Twitter account, or perhaps read me the weather forecast every morning. Until this is achievable, I'm not sure how long can Cozmo keep me interested.
But, in all fairness, I have to remind myself again that Cozmo is a toy and as a toy, it brings wonders. Kids will surely love to play with it and there are hopefully more updates consistently happening to Cozmo owners.
If you are looking for a great gift this Christmas, Cozmo from Anki should be pretty high on your list!


Disclosure: Anki Cozmo review sample was supplied for reviewing but all opinions are mine and not paid