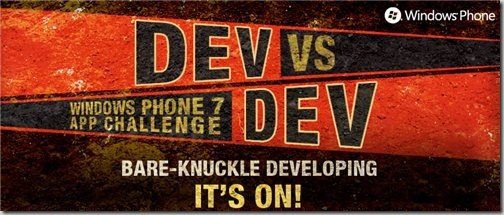 Are you a developer? If you can make a wonderful Windows Phone 7 app by 14th of March 2011, then you might have a chance to win a ticket to MIX11 (3-day conference for innovators of web design and development) in Las Vegas, including fights and accommodation! Runner up gets an HTC 7 Mozart and every participant get a nice Windows Phone 7 t-shirt. Details below.
Windows Phone 7 App Champion
Microsoft is challenging Australia's developers to use their skills in Silverlight and XNA to create a winning app for Windows Phone 7. The winning developer will score the ultimate trip to Las Vegas to attend MIX11– the massive three-day event for leaders in web design and development, where the developer elite have access to everything they need to build the next generation of innovative websites and applications.
To enter, devs should create an app for Windows Phone and submit it to Marketplace for testing. Once the app is submitted for testing, devs should enter their details on the website and include a link to their app by 28 February 2011. Our panel of judges including industry experts as well as representatives from Microsoft and Telstra will then review all successful applications* and announce the overall winner – crowning them with the title of Windows Phone 7 App Champion as well as the awesome grand prize of a trip to Las Vegas for MIX11 and a HTC 7 Mozart. Five runner ups will also receive a HTC 7 Mozart and all entrants will receive a very cool Windows Phone 7 t-shirt just for registering.
Microsoft is encouraging all devs who think they have what it takes to be Australia's Windows Phone 7 App Champion to visit the website to get all the information they need and get developing.
With only 47 days left to enter the competition, it's every dev for themselves!