Note: This is a guest post written by David Thompson

Which mobile phone has the best camera? – Camera functions on smartphones have become a massive selling point when choosing our handsets.
In the past, handsets had basic camera quality, poor shutter speed, low resolution, and no flash. We never used to expect much from the cameras though, and if we did ever use the camera function, were grateful for what little pixelated images we could capture.
Now, in 2012, we expect nothing less than the best. There is no reason to expect anything less than camera functionality that rivals proper photography cameras. Obviously, you can't expect the same things that you can get from cameras where you can change lenses etc. However, for something that we always have in our pocket that we can pull out at any given moment to capture it, it is far a much better option.
It's definitely hard to get a DSLR quality like this one here: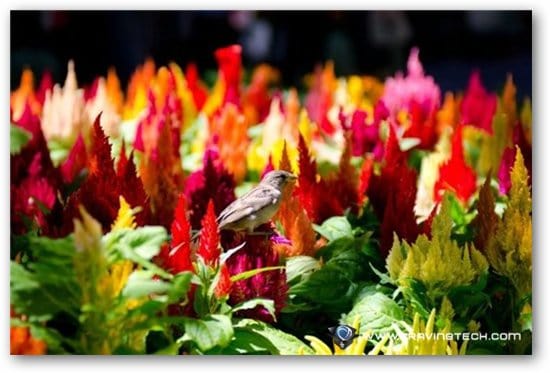 However, for most cases, you will be happy enough with the photo quality on a smartphone – assuming the environment has enough light (or if you are taking outdoor pictures).
We can expect something pretty high quality from smartphones nowadays and camera manufacturers are suffering as a result. Now that we can have everything rolled into one phone, we want it. The only thing we have to worry about is the sheer amount of choice. And here are two of the best on the market.
iPhone 4S
The iPhone 4S has been reigning supreme as one of the best handsets on the market. Its camera has a 1080p video function where you can record videos in HD and upload them straight to the internet, and an 8 mega pixel camera. The images it takes are exceptionally sharp and vivid, and it has fast shutter speed.
Thought most people are not aware that there are lots of post-processing going on when you take a photo with iPhone 4S. But who cares, right? Most casual users won't have time to edit every photo they take with their smartphones and most of the time they will use a photo filtering app before they share it on Facebook or other social media.
Now, let's wait for iPhone 5's camera quality as Apple will surely won't stay still and keep on innovating with every new phone.
Samsung Galaxy S3
The Samsung Galaxy S3 is hot on the heels of the iPhone. It has all the same features as the 4s to rival it such as 1080p HD video, an 8 mega pixel camera, and it also has the forward facing camera that iPhone is famed for, which makes taking vanity pictures of yourself and making video calls very easy.
It's war! Android phones versus the iPhone! Which phone's camera do you think is the best at this stage?
Note: This guest post was written by David Thompson.