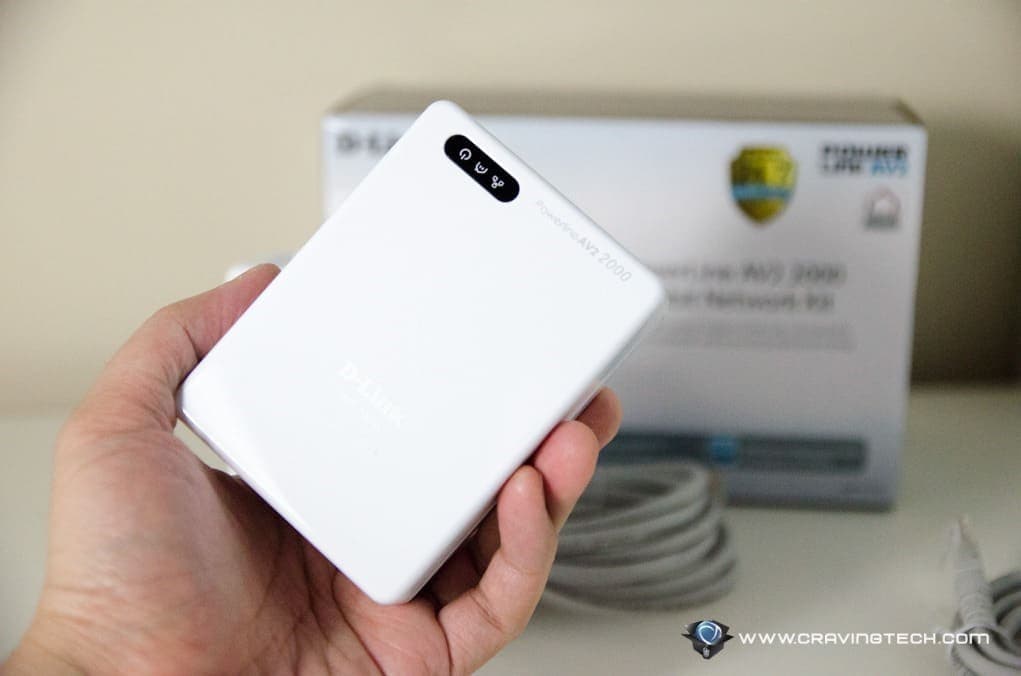 D-Link PowerLine AV2 2000 Gigabit Network Kit (DHP-701AV) Review – There are times when having good wireless signal extender just won't cut it, especially when you have a "Dead Zone" in the house. No matter what you do, you never seem to be able to get a good wireless signal to it. Your internet connection gets cut off frequently and it's making you mad.
You've probably even tried upgrading your router to the latest and greatest (that's supposed to have the strongest wireless signal ever) to no avail. In the end, you can only go for a wired solution, but you may end up needing 10 meters of network cable, or worse. And that doesn't come cheap.
Depending on your house or office configuration, these PowerLine network adapters from D-Link could be your only solution.
D-Link PowerLine AV2 2000 Gigabit Network Kit  packaging: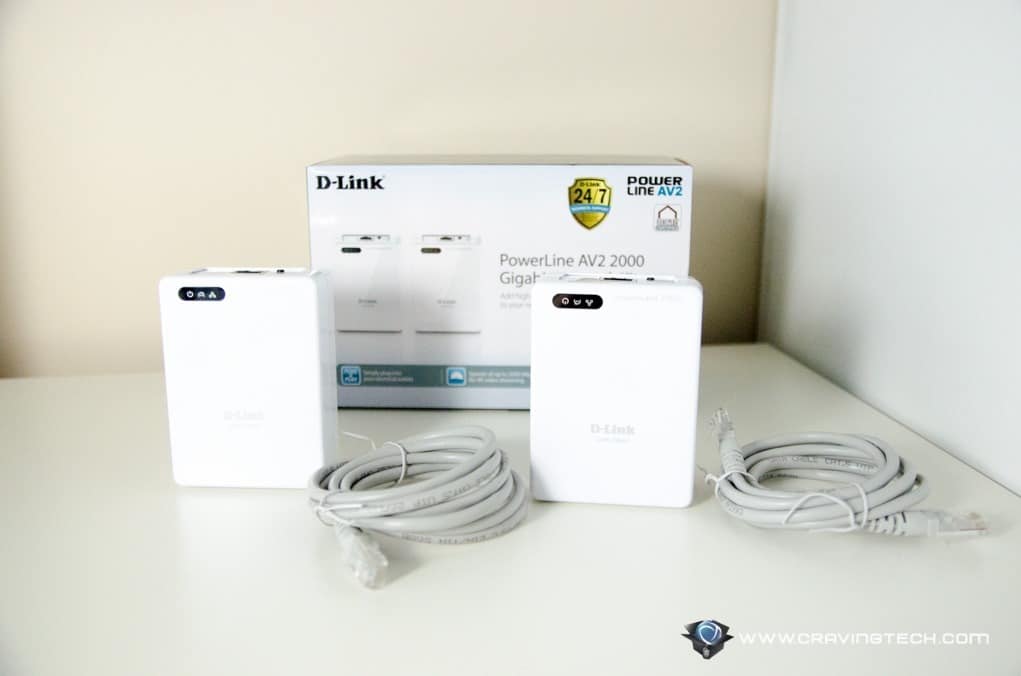 The D-Link PowerLine network adapters use your electrical wiring to deliver the data through. So instead of having a PC, say, connects to the router through the usual network cable (RJ45) solution, you actually connect a network cable to the PowerLine adapter plugged into a power socket on your wall. Then, on the other end, there is another PowerLine adapter on another power socket, connected to your router.
Here is a better explanation:
With a multi-floored house or office separated by thick concrete, wireless signals don't normally get through easily. Even in straight-forward configuration (in a same room where the router is), my Playstation 3 often loses the internet connection (which is a pain when I tried to connect to EA servers to play FIFA online because I kept getting disconnected), unless if I plug the console straight with a network cable. I certainly don't want the messier solution of having a lengthy, messy cable running from my bedroom to the living room where I place my D-Link DIR-890L router. So, here is where the PowerLine network adapters can help me with a quick and easy solution.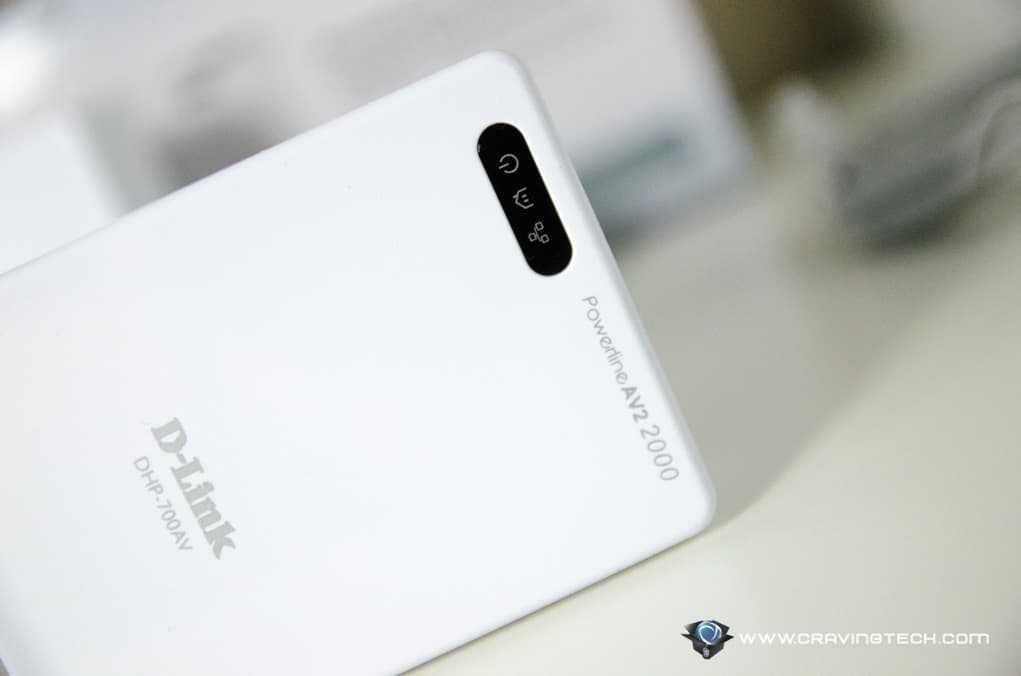 I simply plug one adapter to a power socket next to my Playstation 3 and the other next to my router on the other side of the house (and plug a network cable to each, like a bridge). That's it, it's that simple. There is another step by pressing a small button between the 2 adapters within two minutes to further secure the connection.
There is also an LED status which will indicate whether you get a good signal quality. This way, you can move to different power points to get the best setup if needed.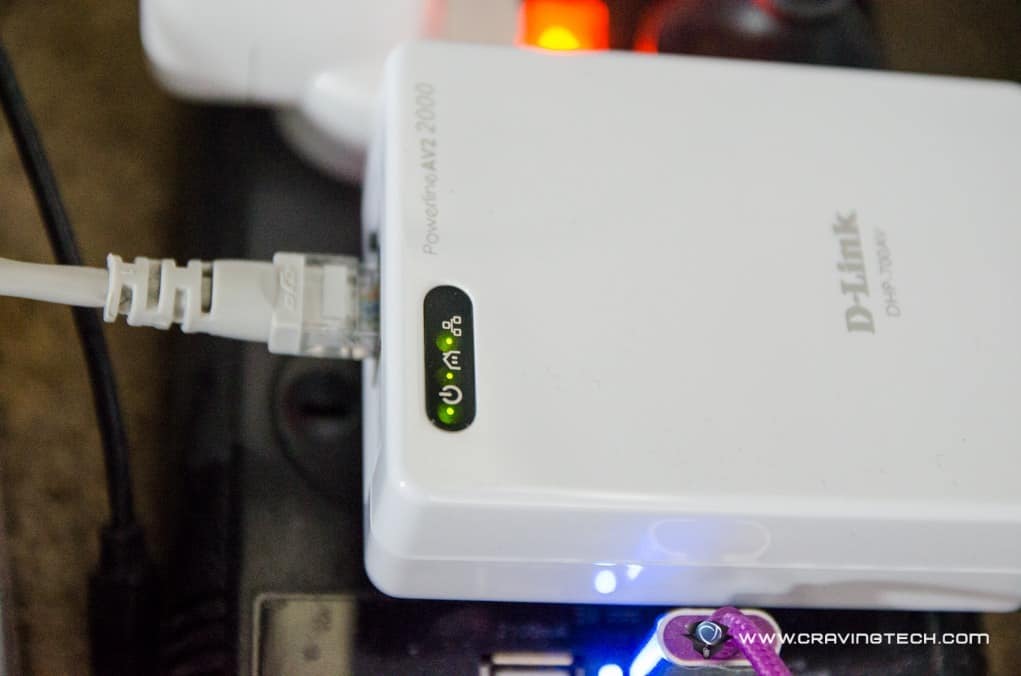 AV2 MIMO technology in PowerLine AV2 2000 offers higher data transfer rate (up to 2Gbps) so you will be able to stream HD contents or any other demanding data transfer without issues. So far, I've never noticed a letdown when using the adapters and be able to stream Netflix in HD without a hitch. In real life, you definitely won't get 2Gbps transmission speed, but it's great to know that the PowerLine AV2 2000 is up to handle that speed.
As good as this may sound, this handy gadget does require a numerous space on your power point (about 2 socket roughly). It's a small price to pay, though, if you always have that spot with a weak wireless signal. Speaking of price, it's also not cheap (RRP 199.95).
D-Link PowerLine AV2 2000 Gigabit Network Kit offers an easy and quick solution to your connectivity problem, making even harder-to-reach areas reachable – as long as you have a power point handy nearby. It's also made specifically to cater for transferring large files or high-end media streaming (HD quality videos, etc). Best of all, however, is the super-simple setup that basically requires nothing to fiddle with or even things to install. It just works.
Disclosure: Sample was sponsored for reviewing but all opinions are mine
[AMAZONPRODUCTS asin="B00PVDJQHY"]