Electric cars have been around for quite some time though they are not that popular yet. Factors like long recharging time or getting a station nearby to recharge your electric car has been one of many factors in deciding whether you should get an electric car just yet. So, how about a Hybrid car?
Volvo V60 Plug-in Hybrid allows you to set 3 different driving modes  – PURE, HYBRID, and POWER. This allows flexibilities no matter where you are and what situation you are in.
These driving modes allow you to switch easily between diesel, pure electric, or hybrid mode:
PURE
Shuts off the diesel engine and go Electric mode. You can go up to 50 km with Volvo V60 with pure electric power.
HYBRID
The diesel and electric motor work in symbiosis, using only 1.9 liter of fuel per 100 km. You can go up to 1,000 km with this mode.
POWER
Combine the diesel and electric power delivering up to 280 horsepower (allows you to go from 0 to 100 km/hr in 6.2 seconds).
It's a pretty cool concept because you can have the best of both worlds and you know that you can always get home safely :) (as in, no need to worry about having no power in the middle of nowhere or when you haven't charged the car enough).
And of course, the Volvo V60 is not all about being hybrid, but it also gives sexy interior and exterior design. The dashboard even changes its color and display when you are switching to different modes.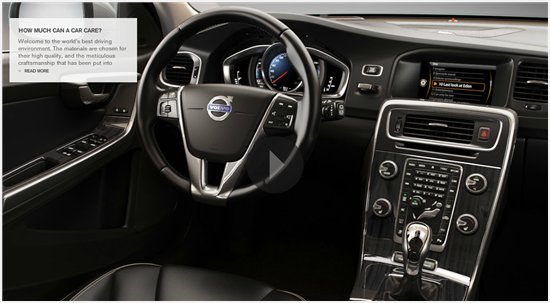 I think it will be some time before I see electric car charging stations widely here in Australia – honestly I haven't even seen one of them yet, though I know they exist. Owning a Hybrid car seems really cool though, especially if you have your own charging station at home. That means you can charge your car overnight, just like your mobile phones. I read that it would take around 3.5 hours to fully charge the Volvo V60.
Note: This post is sponsored by Volvo. All opinions are 100% mine.