Astell&Kern PEE51 USB-C Dual DAC Cable Review – There are many fantastic phones like the Google Pixel 5 (check my review out) but have decided to let go of the 3.5mm port to make space for other components. While you can still enjoy music listening via Bluetooth to great headphones like the Beats Solo Pro or Jabra Elite 85h, there are times when you wish audio quality can be better.
And if you are about to purchase a new headphone with USB-C connector or a USB-C to 3.5mm adapter, why not take a look at the Astell&Kern USB-C Dual DAC Cable instead?
You can think of it as a USB-C to 3.5mm adapter/converter, however there is more to this. With the built-in Dual-DAC HiFi Audio Chipset, it will also elevate your music listening experience to the next level.
Think of it as having a mobile sound card inside the USB-C to 3.5mm adapter. It contains two CS43198 MasterHIFI™ DACs which supports native DSD256 and 32bit/384kHz playback. Note that when it's plugged to a smartphone (or device) with USB-C port, it will use the device's power but not too much. The good side of this is that there is no extra charging cable to carry or forgetting to charge before boarding the plane.
But boy, it is worth trading for that sweet audio quality and clarity boost.
Design wise, it can be carried easily within the pants pocket or better, in a bag or backpack. Inside is a complex circuitry and components design that we may not be able to appreciate from the outside. The dual CS43198 DACs are paired with an independent analog amplifier to provide true audio playback without distortion. Plus, it uses noise-shielded customised cable to provide extra protection but more importantly, provides clear and rich sound.
And look, the Astell&Kern USB-C Dual DAC Cable can also be used on Windows PCs and Macbooks (no iPhone or iPad support though). If you travel a lot with a work laptop like this HUAWEI MateBook X Pro, then you can plug this into a spare USB-C slot and upgrade the sound playback immediately. And yes, you want this especially if you are used to listening high-res audio or subscribed to a high-fidelity music streaming service like Tidal.
Sure, you might have a more proper set up or premium DAC at home but when you have to travel, you can't carry them with you. In that case, having the Astell&Kern USB-C Dual DAC Cable around is great as you can still enjoy the high fidelity of your favourite tunes.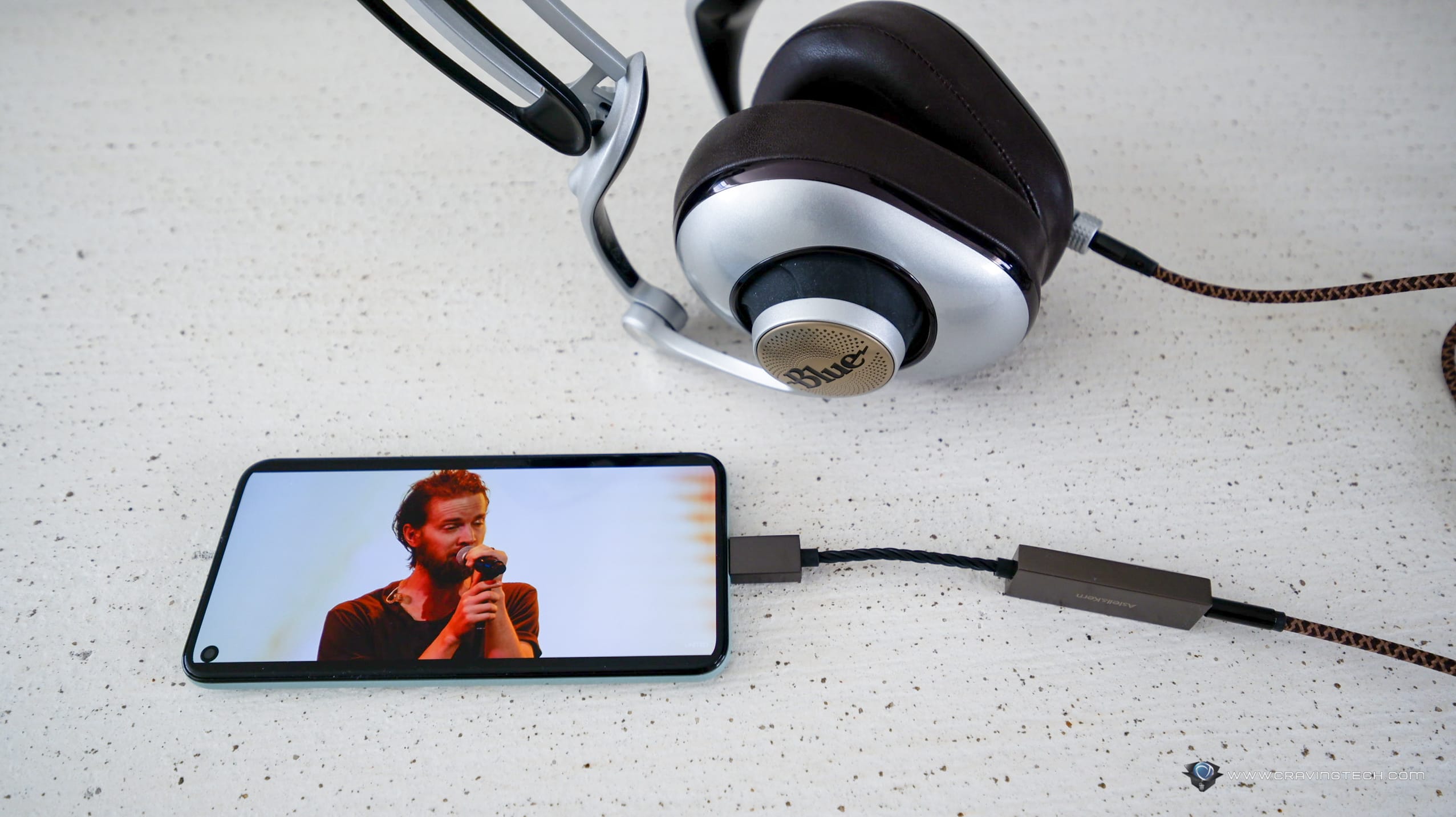 You can plug it to any headphones with 3.5mm support but obviously, you'll get much more value out of it when you have awesome headphones like the Blue Sadie or Blue Ella. But even if you don't own these audiophile-grade headphones or have a Tidal subscription, you can still truly enjoy the boosted audio clarity on any sets of headphones. Even when you just want to listen to YouTube videos.
Astell&Kern PEE51 USB-C Dual DAC Cable retails for A$169 and available now in Australia.
Disclosure: Review sample was supplied for reviewing
Astell&Kern USB-C Dual DAC Cable Review
Summary
Think of it as a USB-C to 3.5mm adapter, with a built-in, audiophile DAC for a boost of audio clarity and quality.
Pros
Plug and play
Easy to carry
Great audio clarity & quality boost
Doesn't require to be charged
Cons
Doesn't work on iOS devices