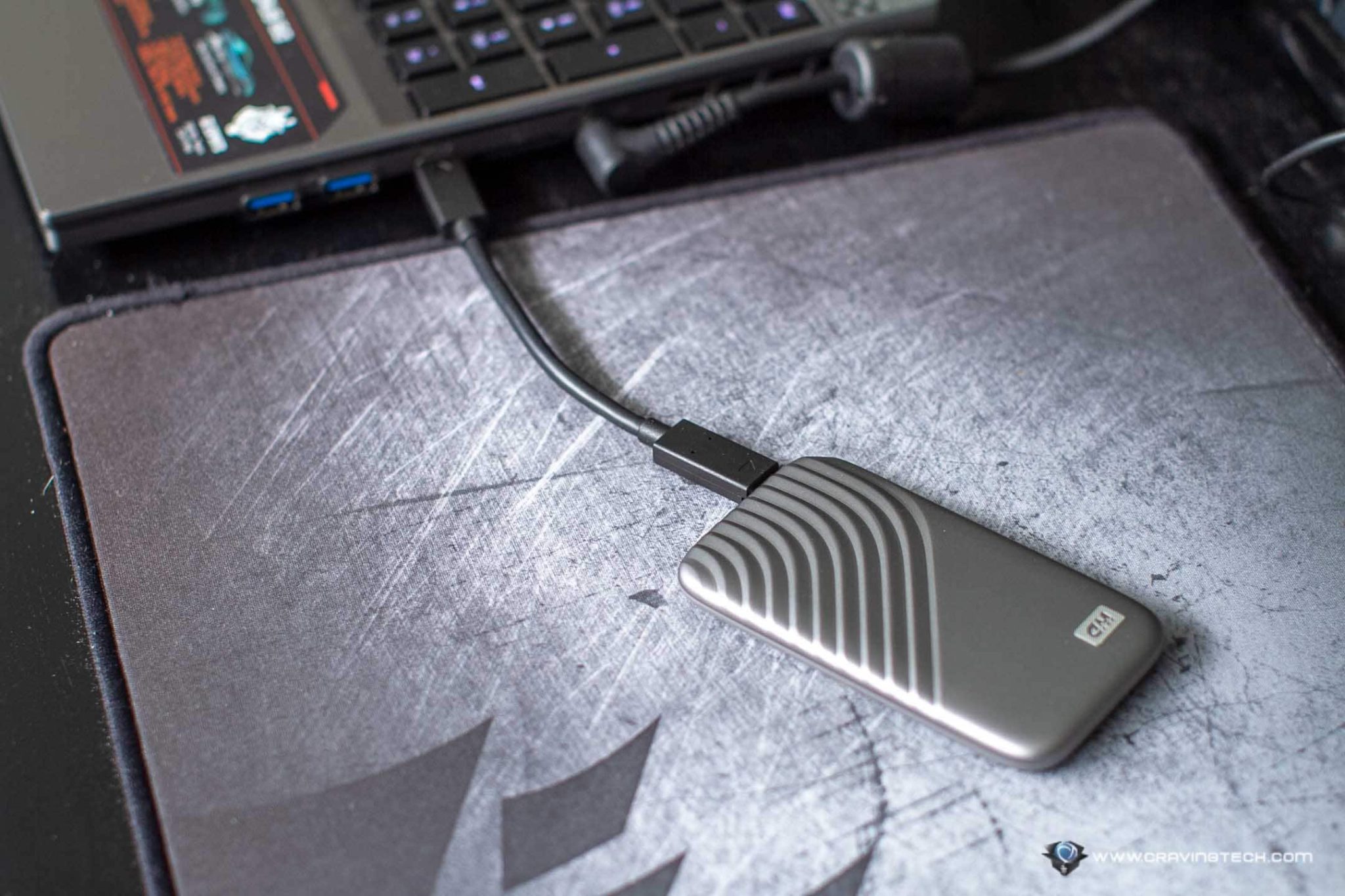 Today, 31st of March, is the World Backup Day. It's a constant, yearly reminder to backup your data. With all these technology around us, it is a no excuse not to backup your data somewhere safe – whether to the Cloud, or locally to an external drive like this WD My Passport SSD I have reviewed before.
We have some great tips here about backing up your data from Simon Whitford, Senior Sales Manager, Western Digital ANZ.
What's the best backup device for me?
Backup devices such as an external hard drive deliver more options than just additional space to store your files and records. Advancements in technology mean there are portable devices designed for all different users and platforms.
With the prevalence of remote working and studying, professionals and students who are constantly needing to save their work and assignments will need a high capacity drive. Hard disk drive (HDD) solutions like the My Passport or My Passport Ultra can provide up to 5TB of storage, so users don't need to worry about running out of space.
On the other hand, smartphone users typically use their devices to capture precious memories like photos and videos when they are on the go. These files are usually never backed up, despite how frequently we use and carry our smartphones around with us. This eventually results in smartphones running out of space and users resorting to delete previous files.
A device such as the SanDisk iXpand Flash Drive Luxe is perfect as it comes with both a Lightning and USB Type-C connector for easy backup across your iPhone and USB Type-C devices. Similarly, USB Type-C smartphone users can choose the SanDisk Ultra Dual Drive Luxe which has USB Type-C and USB Type-A connectors for seamless transfer across devices. 
Choosing the right storage solution not only caters to your specific storage needs but also makes the backup process easier and more efficient. 
How much storage is too much storage?
Media files today are constantly growing bigger. The industry is already adopting 8K resolutions and Ultra HD, and exploring even higher resolutions to achieve greater levels of detail.
We see this affecting game file sizes as well. Based on our research study on gaming storage, the average game size today is 40-80GB, with AAA games reaching more than 100GB. Yet, the average PC and console storage is only 500GB – 1TB. For scale, the average gamer has about 20 games in their library at an average size of 1.7TB.
If you work with image and video files, you'll be needing a drive that provides as much space as possible e.g. 2TB and above. Planning for future capacity needs is a great way to make sure you effectively perform your backup process and minimise your risks of data loss.
Other than backing up files to a drive what are some other tips for protecting your data?
Physically protecting your devices is essential. Accidents do happen, and dropping or losing a laptop or phone is a common occurrence that happens to the best of us. Adopting precautions such as using protective cases, ensuring your tech has drop protection and safely storing your products can make a world of difference.
At the same time, protecting your files goes beyond just having multiple backups. It is ideal to choose a device that also has password encryption technology to ensure your confidential files stay private. So if you lose your device, you're covered.
How do you make the backup process easier?
The issue for most people is remembering to regularly backup files in the first place, which many find tedious or time-consuming. The reality is, backing up can be made easier with the right tools and software!
My final tip is to incorporate a regular backup schedule into your routine. The WD Discovery software available on the My Passport and My Passport Ultra allows you to automate this by setting hourly, weekly or monthly backup schedules so you don't have to worry about forgetting to back up your important files.
Mobile users can rely on the SanDisk iXpand Flash Drive Luxe and SanDisk Ultra Dual Drive Luxe to set automatic backups of their smartphone files via the SanDisk iXpand Drive and SanDisk Memory Zone apps.