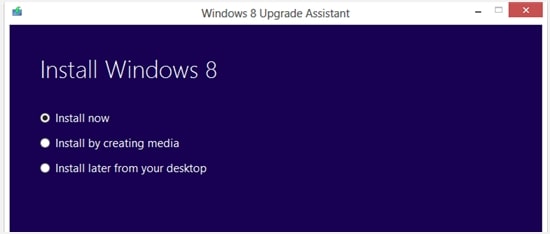 Remember my news about the Windows 8 $14.99 upgrade deal from Windows 7 if you are buying a computer now? Well, I have a better news for you!
If you are not buying a new computer anytime soon, do not worry! Microsoft has just mentioned a terrific deal on  The Windows Blog: you can upgrade to Windows 8 Pro for just $39.99 from a Windows XP, Vista, or 7 system later when Windows 8 is out.
The upgrade is digital, so you have to go to windows.com to download the update (through the Windows 8 Upgrade Assistant). This upgrade deal will be available until the 31st of January 2013. If you have a slow internet connection or prefer the upgrade to be done via a DVD, you can grab the hard-copy of the upgrade version for $69.99 during the promotion.
I'm not sure at this stage whether I want to upgrade from Windows 7 to Windows 8 just yet. I'm still not convinced with the user interaction on the desktop but hey, I'm definitely in for an upgrade for my Windows Vista machine in the office, or when we have more funky Windows 8 apps in store.
Source: The Windows Blog post