Maha Powerex MH-C801D 8 cell AA/AAA battery charger is an extra-ordinary
powerful charger. With the ability to charge 8 AA or AAA batteries simultaneously (yet individually) in just about an hour, you will always have plenty of portable power in your hands at all times.
The Powerex MH-C801D itself is pretty portable, though the rapid charging comes with an expense of a bulkier adapter.
Don't get me wrong, however, because the MH-C801D adapter is an international adapter, to assure worldwide voltage compatibility (100-240V). This means, you can bring it along with you when you travel around the world and still be able to use the adapter without having to worry about different voltages (U.S, Aussie, or Europe)! The one I have, which can be bought at Protog, also comes with the Australian Power cord.
The battery charger unit itself is a cool-looking unit in black coating. It has 8 AA/AAA batteries slots, a couple of buttons, and a funky LCD display. Traditional battery chargers normally only have "Charged" and "Charging" LED indicators, but the Maha Powerex MH-C801D provides more informative feedback than LED indicators.
The display shows the current charging level of each battery and also the condition ("CHARGE" for charging and "DONE" when the batteries are fully charged). Again, it has 8 independent charging circuits – so no overcharge and under charge happening here!
You can also choose between Rapid (by default) and Soft Charging. If you can spare 2 hours to recharge the batteries, then it's recommended to do the Soft Charging instead to prolong the battery lives (or if you have older, lower capacity batteries). If time is of the essence, however, simply place the batteries and start charging (which is the 1-hour Rapid Charging).
There's also a Conditioning Discharge to rescue degraded batteries and restore battery performance. This mode requires up to 14 hours to complete and is recommended to be performed once every 10 normal charges for NiMH batteries to ensure battery performance.
In our current movie project, The Unbroken, we have to use the LED continuous panel light frequently for evening scenes. It uses 5 AA batteries at once so it's important to have a rapid battery charger handy such as the MH-C801D (as we can charge in between, though having a 10 battery slot instead is even better).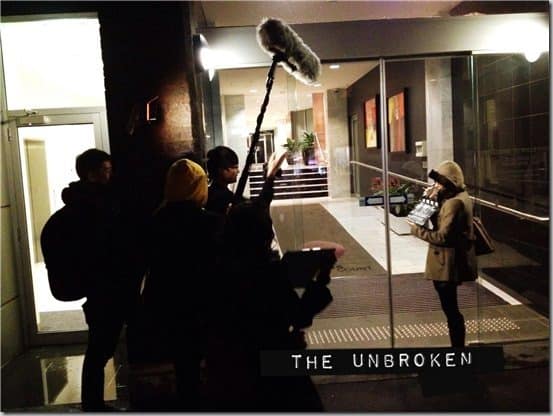 Or if you have an RC car that I reviewed earlier, having the MH-C801D is pretty handy as the remote itself requires 8 AA batteries!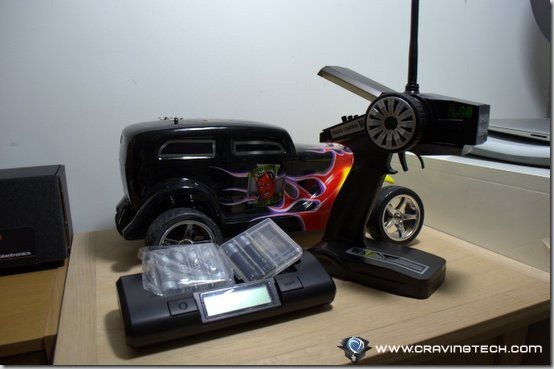 Protog also sells the Maha Powerex MH-C801D bundled with a 4-pack Maha Powerex 2700mAh rechargeable battery and also a 4-pack Maha Powerex IMEDION 2400mAh rechargeable battery (which is the one I'm reviewing here. You can also get a 2 x 4-pack of the same type).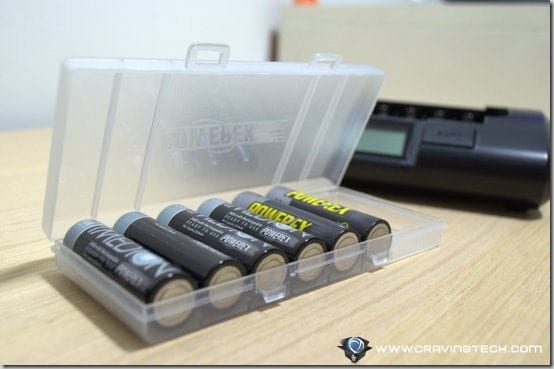 The Maha Powerex 2700mAh batteries are heavy duty, high quality rechargeable batteries (last up to twice as long as ordinary rechargeable batteries), whereas the Maha Powerex IMEDION can be stored for an extended period of time without substantial loss of power.
The bundle also comes with a nice compact travel bag. The adapter, charging unit, and the batteries fit well inside the bag.
The pack comes at $149.95 at Protog so if you are looking for high quality AAA/AA battery charger with rapid charging, make sure to grab yourself a Maha Powerex MH-C801D charger pack. Protog also sells other photographic equipment, so check them out!
Note: Maha Powerex MH-C801D review unit was provided for the review