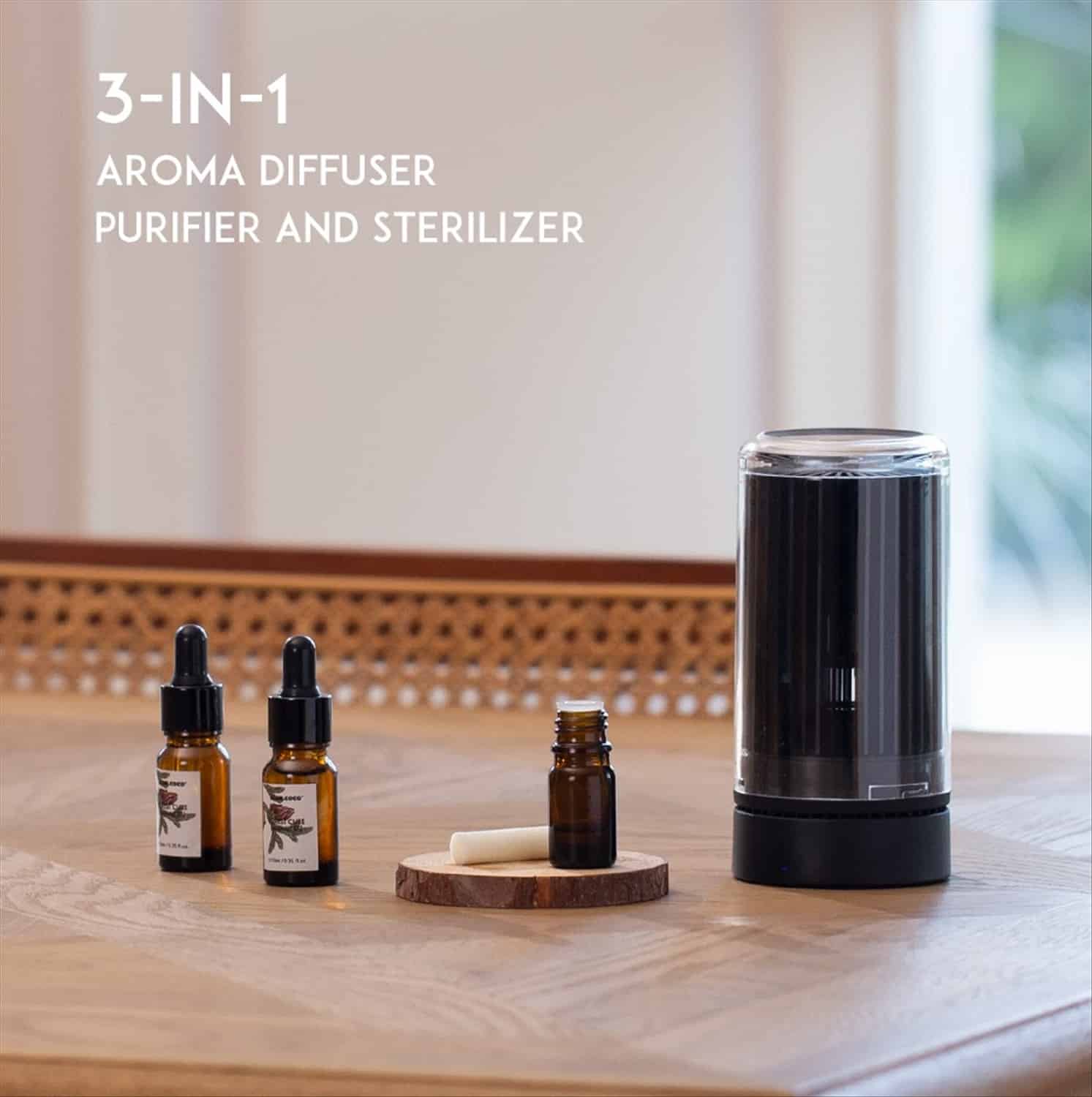 Air purifiers are normally huge and noisy, plus they have filters that you have to replace every now and then. Make sure to check our reviews on Mila Air Purifier and ACCO TruSens Z-2000 for more details – I'm also currently reviewing Dyson's latest air purifier that can sense and destroy formaldehyde.
This little air purifier looks a bit different though. The OLOR.COCO is small, portable, and rechargeable. You can place it near you while you are working in front of the monitor or even place it in your car to purify air while you are driving and it's also an aroma diffuser.
Nothing is better without smelling great aroma to relax the mind while you are working or driving for sure.
Now obviously you can't expect the performance of this little device as an air purifier compared to the premium machines. So if you are really serious in filtering the air of your house, you should definitely invest more in air purifiers that I mentioned earlier.
The OLOR.COCO is also different in its approach as an aroma diffuser. Compared to traditional diffusers, the team at OLOR.COCO claims that their approach of using Cold-Evaporation technology is better to reduce air humidity and by not changing the molecular structures of the essential oils used inside.
This means any therapeutic benefits should not be lost when you are using the OLOR.COCO.
If you back the project, the packaging will come with 2x 5ml OLOR.COCO Essential Oil – extracted from the leaves of Thuja Plicata which is named as the Tree of Life by local Indigineous people. 24,000 leaves are apparently needed to get 1ml of oil, so it definitely sounds pretty luxurious.
The OLOR.COCO air purifier and diffuser is now live on Kickstarter.