Mila Air Purifier Review – While there are many air purifiers in the market, there aren't many as simple, yet smart and intuitive as Mila Air Purifier (Mila was at Kickstarter back then).
Most of the time, you can let Mila do her own thing as she'll monitor what's happening in a room you put her in and then adjust herself accordingly. But more than that, you can actually see her performance over time and check the results yourself with data.
Mila Air Purifier Review – Packaging
Mila Air Purifier Review – Design & Features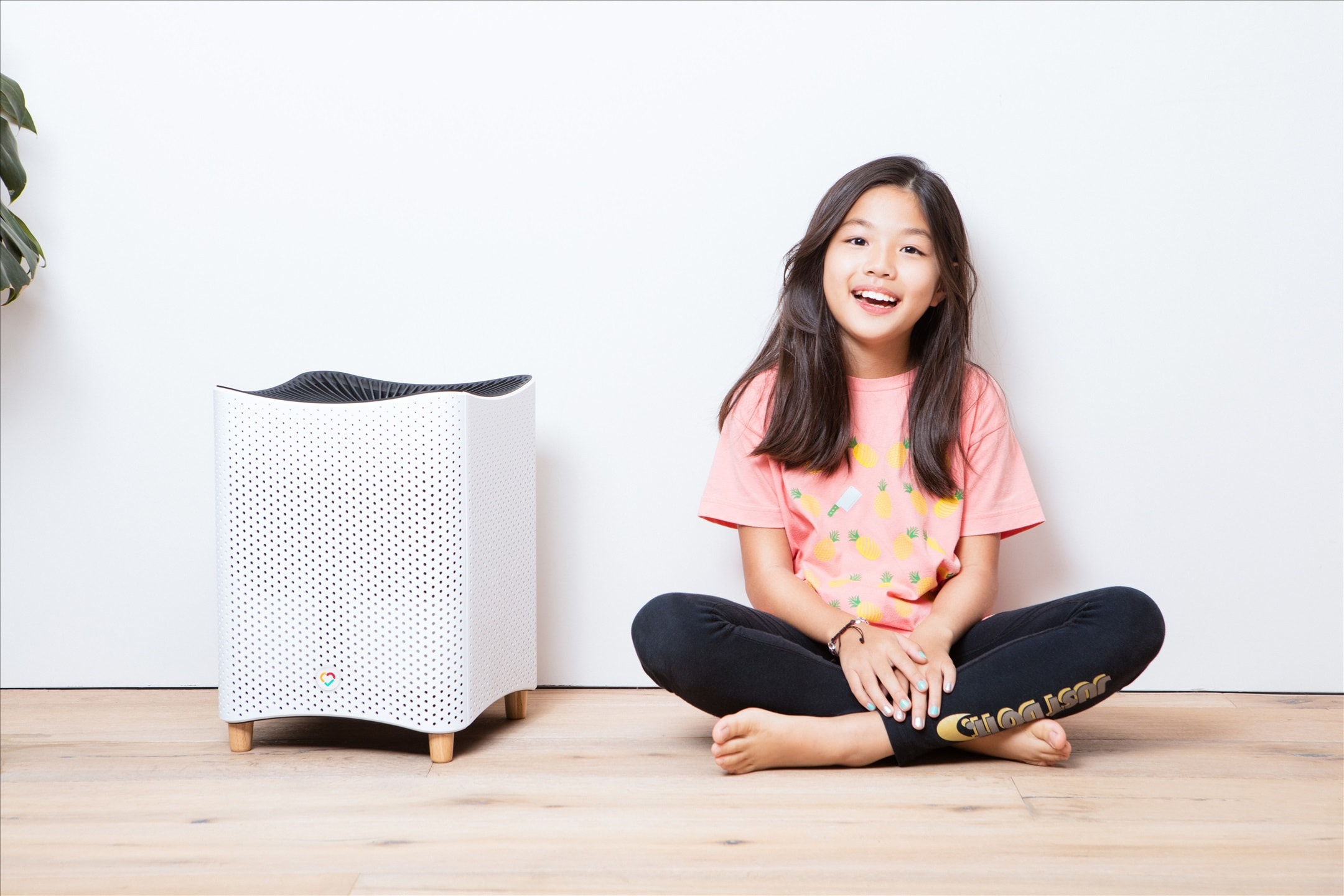 Mila is not a small and slim air purifier, for sure. However, this is because Mila is packed with a large, certified HEPA filter and provides a powerful clean air delivery. Mila's Certified HEPA filter guarantees a removal of 99.97% of airborne in particles 0.3 micrometers (µm) in diameter. These include many things like dust, dust mites, pet dander, viruses, fungi, PM2.5, PM10, etc. It can also filter harmful VOCs (Volatile Organic Compounds from carpets, paints, pressed woods), odours, and smells.
My Mila review unit comes with the Big Sneeze filter (there are many to choose from) which can provide 416 CADR m3/hr. CADR stands for Clean Air Delivery Rate which indicates how efficient an air purifier can remove pollutants from a room. Dyson Pure Cool Link, in comparison, seems to only have a 135 CADR m3/hr which means Mila wins by far in this area.
And I can definitely see why. Even at a really low fan speed, I can sense the air moving when I sleep about half a metre away from Mila. In a relatively small room, Mila would clean the air in no time for sure – which is great if you happen to open a window without realising how bad the outdoor air quality is.
Mila Air Purifier is powered by 8 sensors that measure lots of things, including micro particles, VOCs, etc. It also has a temperature and humidity sensor, which you don't normally find in an air purifier. I was actually quite surprised how useful the humidity sensor is.
We used to turn our Vicks Steam Vaporiser in the nursery where our 11 months old is but one night, I was surprised to see the high humidity caused by the rain and the vaporiser in the room. Mila reported this through the app which prompted me to turn the vaporiser off. The app also has a great explanation on what each sensor does and in this case, why high humidity level is bad and what it means.
Through the app, you can also check the overall indoor & outdoor quality of your area. Ours is pretty bad (24-85 AQI – Air Quality Index, the lower the better) thanks to the house constructions and at one point, the nursery's AQI was 12 but Mila brought it down to 0 in no time. And it stays there the whole time.
The app provides the stats and reports that you can actually understand, thanks to the tooltip and easy-to-read explanation. It is also the place where you can control Mila. If you are feeling lazy, you can always go for the "Automagic" which lets Mila do her own thing based on the condition of the room but you can also set the fan speed and some modes manually. There's a quick tab to access a quick report about the room too.
However, I did find that there is no easy way to turn Mila off. The power button is located at the bottom of the unit, clearly to make the design minimalist and clean. But while Mila has a nice, smart display on top with manual fan speed controls, there is no easy way to turn it off except from the app (by selecting Manual mode with 0 fan speed).
Speaking of the smart display, it provides real-time status and other notifications on top of Mila. It's great if you don't want to open the app all the time and just want to check how things are going.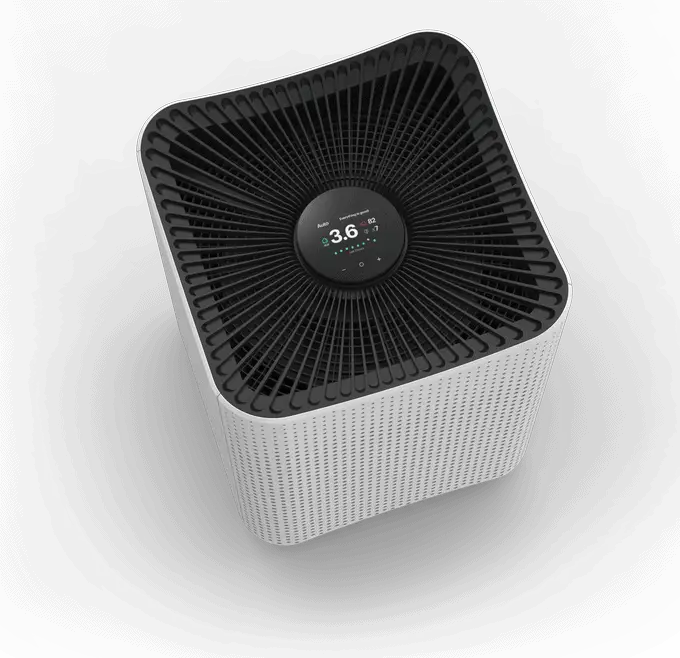 While most people are happy to let Mila on all the time, there are times when the clean breeze of air actually makes the room feel chillier. When we had a 7-degrees-Celsius night here in Melbourne, I had to turn Mila off. This is not Mila's problem in a sense, as I'd do the same each time I reviewed any air purifiers like the ACCO TruSens Z-2000 Air Purifier or the Dyson Pure Hot+Cool Link, but Mila does move a lot of air (which is a good thing as you get filtered, clean air).
Mila Air Purifier Review Conclusion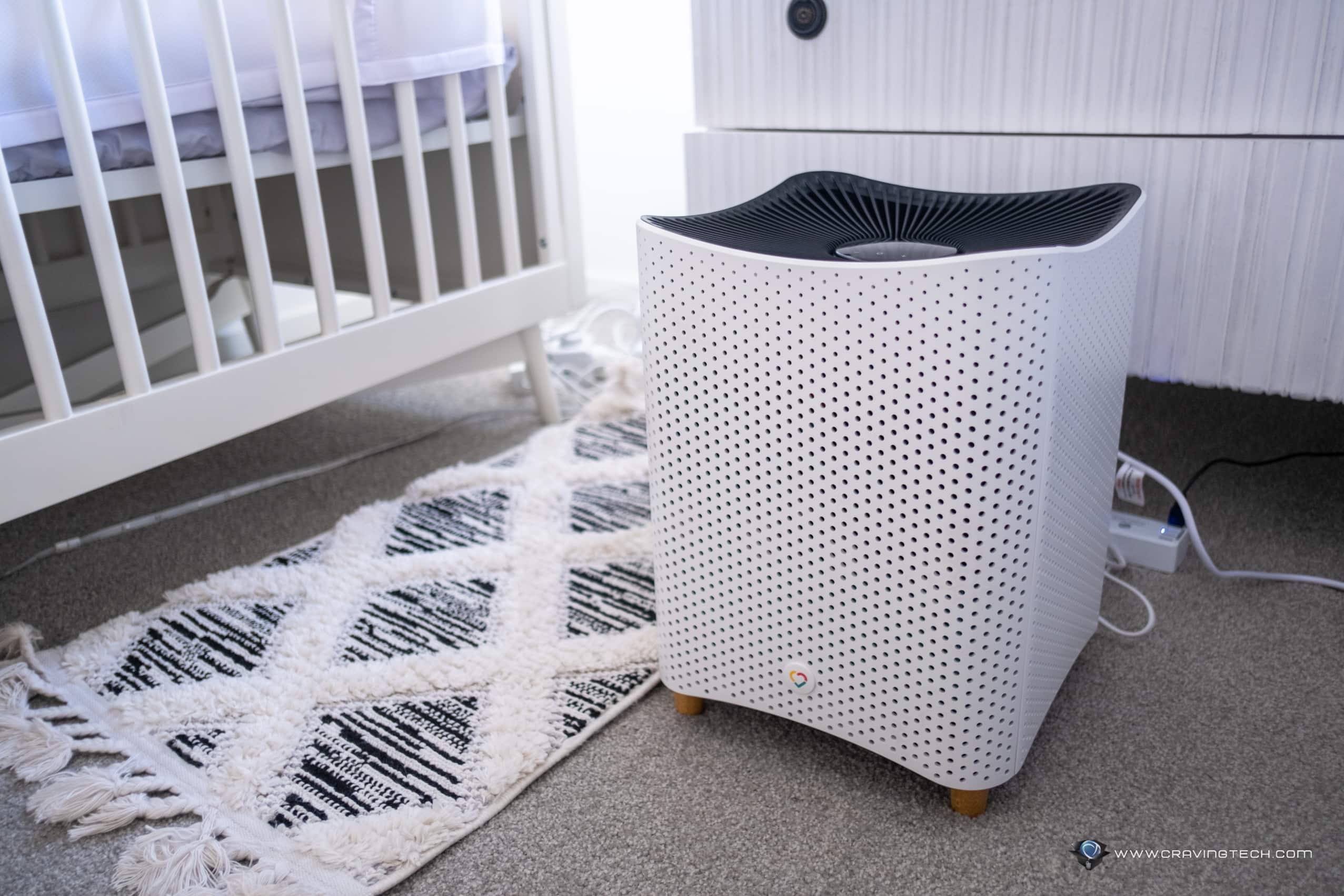 Mila Air Purifier is a smart & elegant looking air purifier with serious performance and air filtration. It can move a lot of air around in the room which means it can capture and filter air quickly, and makes you breathe clean air all the time. Thanks to the advanced sensors, intuitive app, automatic mode, and simple design, you'll love having Mila in any room you put it in as Mila captures dangerous pollutant and many small particles that you can't see.
Best of all, there is no marketing gimmick because you can actually see how Mila perform over time through the app, and the effect Mila brings within the past hour to improve the room air quality.
As a dust/dust-mite allergy sufferer, Mila has been a breath of fresh air (pun intended).
Mila can be purchased from $358 (with the Basic Breather filter) to $398 (with the Overreactor filter) from milacares.com or Amazon. Mila can be shipped to Australia, Singapore, China, Hong Kong, the UK, and the U.S. The filter is also replaceable and can be purchased separately.
Disclosure: Mila Air Purifier review sample was supplied for reviewing
Mila Air Purifier Review
Summary
A smart air purifier with 8 different sensors and filters a lot of air quickly
Pros
Elegant looking air purifier
Fun, stylish, and smart
Equipped with 8 different sensors
High CADR
Controls and stats through an intuitive and easy-to-use app
Cons
Pricey replacement filter
No quick, easy way to turn off