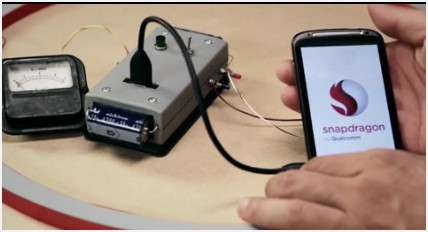 If you aren't aware, most popular smartphones in the market are actually powered by the Snapdragon processors (more than 340 mobile devices, according to Qualcomm).
Android, Windows Phone, and BlackBerry devices such as the latest Samsung Galaxy SIII, HTC EVO 4G LTE, Samsung Galaxy Note, Nokia LUMIA 900, Sony Ericsson Xperia PLAY, Blackberry Torch 9850, and many more are powered by this powerful processor.
The latest Snapdragon processor can decode HD videos at 720p or 1080p, connect with integrated 3G/4G LTE/WiFi, delivers high quality gaming and performance, using minimal power – that means you can recharge less, but you'll get more out of your device.
The HTC One S smartphone is the first smartphone to use the latest Snapdragon processor, the S4, with 1.5GHz dual-core CPUs. The Nokia Lumia 800 that I have (and reviewed) is actually powered by the older Snapdragon S2 processor (with a single-core 1.4 GHz CPU). Even with the S2, the Windows Phone OS is running super smooth and fluid on my Lumia 800! There are no input lags and games run quickly as well. I can't imagine what an S4 can do to my Lumia 800.
It also seems that Qualcomm does not want to limit the S4 to smartphones and small devices. Reports that there are variant of S4 processors which will be made available for Smart TVs and even devices with the upcoming Windows 8 operating system installed.
If you ever wonder how efficient the battery power of the Snapdragon processors are, make sure to check these short videos as well below:
Note: This post has been sponsored by Qualcomm through Unruly Media