Google Pixel 7 Pro Review – The previous generations of Pixel phones (Google Pixel 6a, Google Pixel 6, and Google Pixel 6 Pro – check all our reviews out) received many glowing reviews around the world, with Pixel 6 Pro being the flagship phone.
A year has passed and everyone is excited to find out what Google does this year with the Pixel phones. What we've got here, is the Google Pixel 7 Pro and it is an even better, refined Pixel phone than ever before. I'm still reviewing the Google Pixel 7 too so stay tuned for the review on that one. If you are looking for the Google Pixel Watch review, make sure to check it out while you are here.
For today, let's take a closer look at the Google Pixel 7 Pro.
Google Pixel 7 Pro Review – Unboxing and Packaging Contents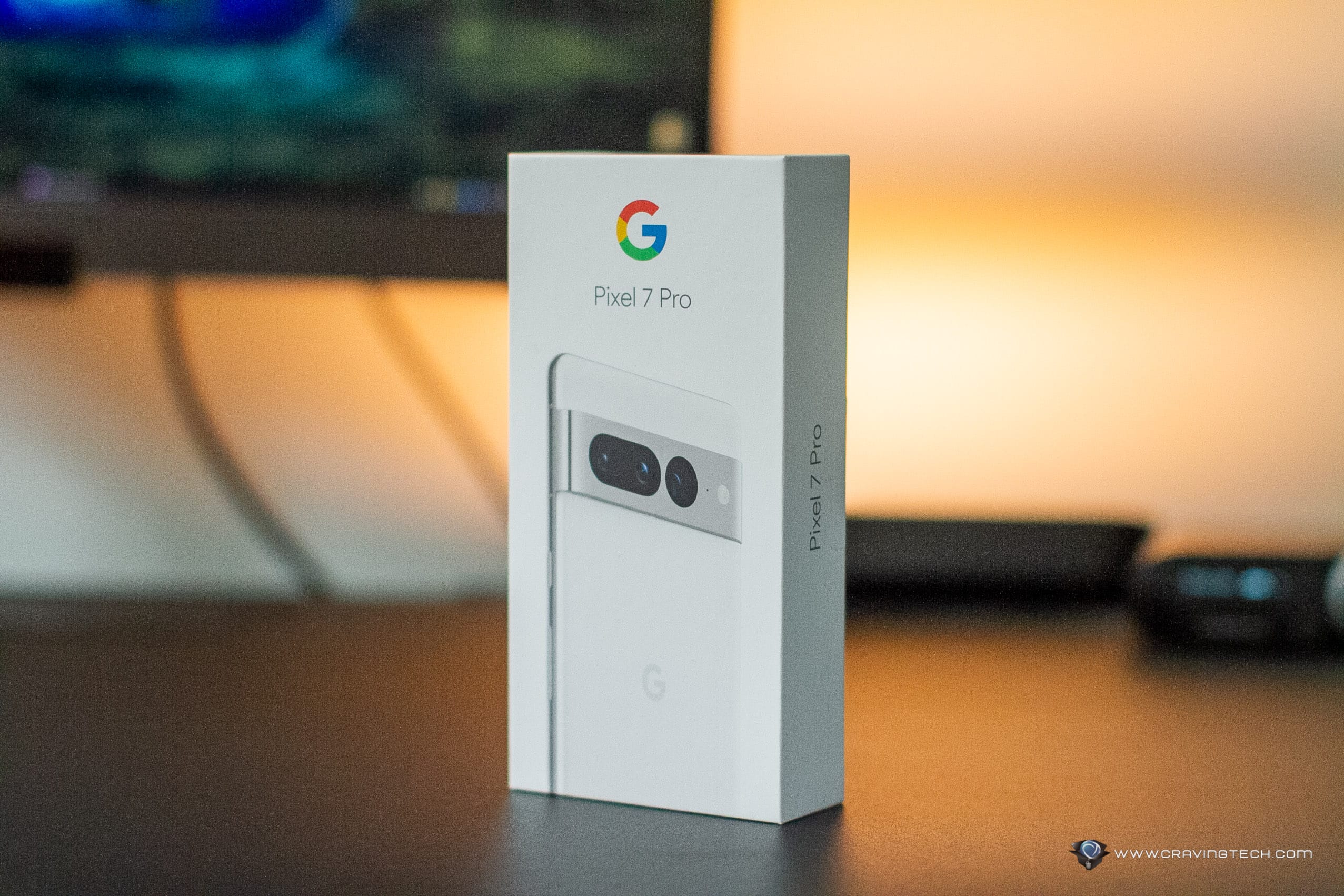 Google Pixel 7 Pro Review – Design and Features
Google Pixel 7 Pro is Google's most powerful Pixel phone yet with the new Google Tensor G2 chip and Titan M2 security coprocessor. It's powered by 12GB of RAM and 128GB for storage. It is a large phone with 6.7″ LTPO OLED display, QHD+ resolution (1440 x 3210) at 512 PPI. It's a great phone for content consumption but yes, it has a large dimension so you'll have to jiggle your thumb around to reach the corners of the screen.
It has a reasonable weight (212 grams) but the slim design makes it easy to operate and hold with your hand – though a bit slippery like other premium, flagship phones.
The display is 25% brighter than the previous generation with up to 1,500 nits of brightness. I've never had any problems looking at the screen with this spec even during a sunny Melbourne day while taking some sample photos with the Pixel 7 Pro.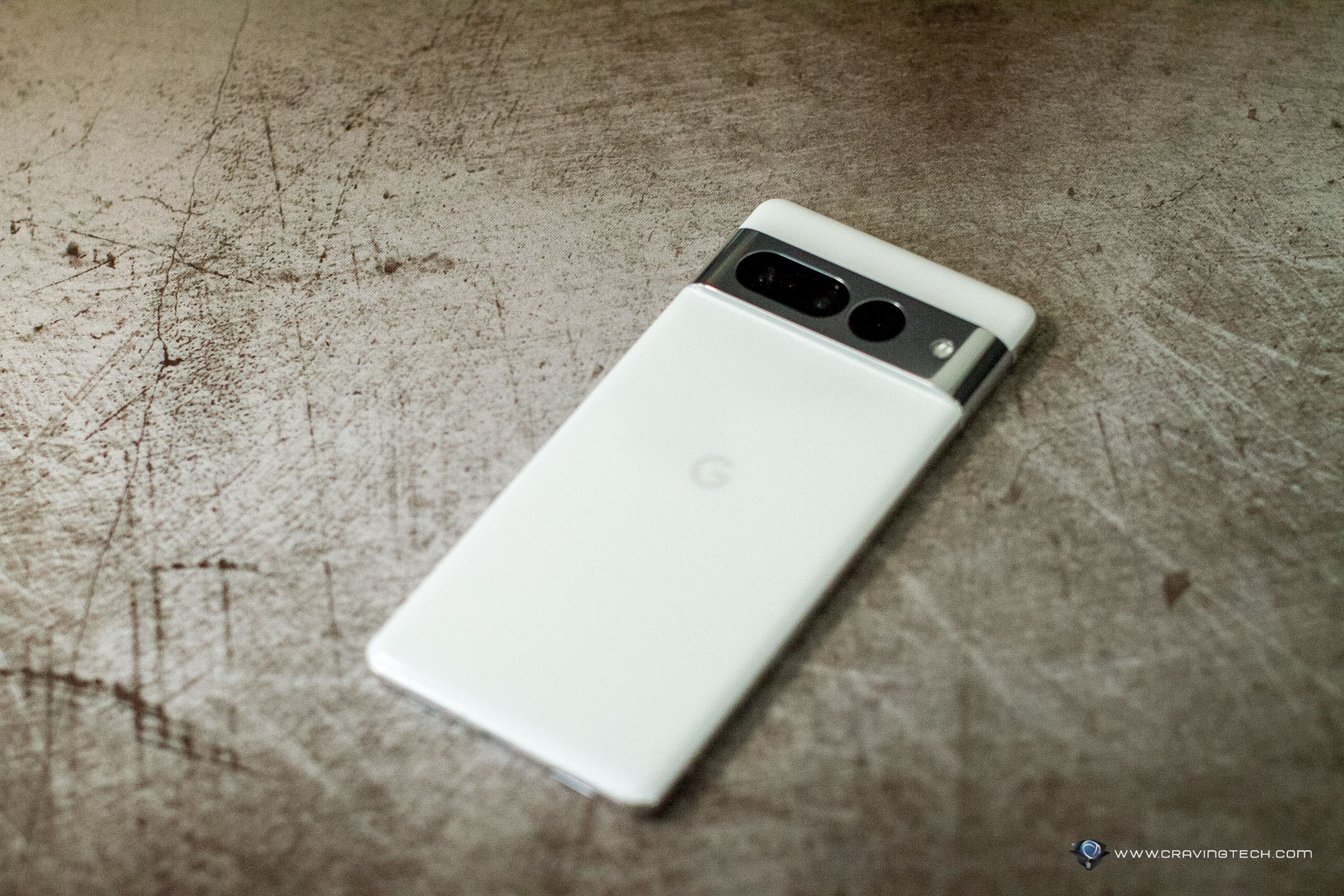 You can get between 10-120Hz refresh rate with the phone (depending on what you are doing to save battery), and everything feels really smooth here whether you are scrolling your Twitter/Instagram feed or playing fast-paced games with the Google Pixel 7 Pro.
With Pixel's newest, more powerful processor Google Tensor G2, the phone is now faster and more efficient than before. It's not just about performance because the new processing power is used for many other tasks such as optimising stuff to use less power, faster and better computational photography when you are taking pictures, advanced speech recognition, live translation, clear calling, gaming performance, and much more that you may have not noticed running behind the scenes.
Some features, you do notice on the new Google Pixel 7 and Pixel 7 Pro like the new Photo Unblur feature. This feature will remove blur and visual noise with just a tap. So imagine taking pictures that you really like but there wasn't much light, your object was moving, or your hand was shaky so you got blurry faces (and there's no way to take the same picture twice). With the new Photo Unblur, the phone will do its magic and make everything focused – even after you took the shots.
The feature works on photos that you took with other phones too (even with an iPhone), as long as you upload them to Google Photos and do this with one of the Pixel 7 phones. Here's an example of a photo that I took a few years ago (the one on the left). With the Photo Unblur magic, you can see the final result yourself on the right.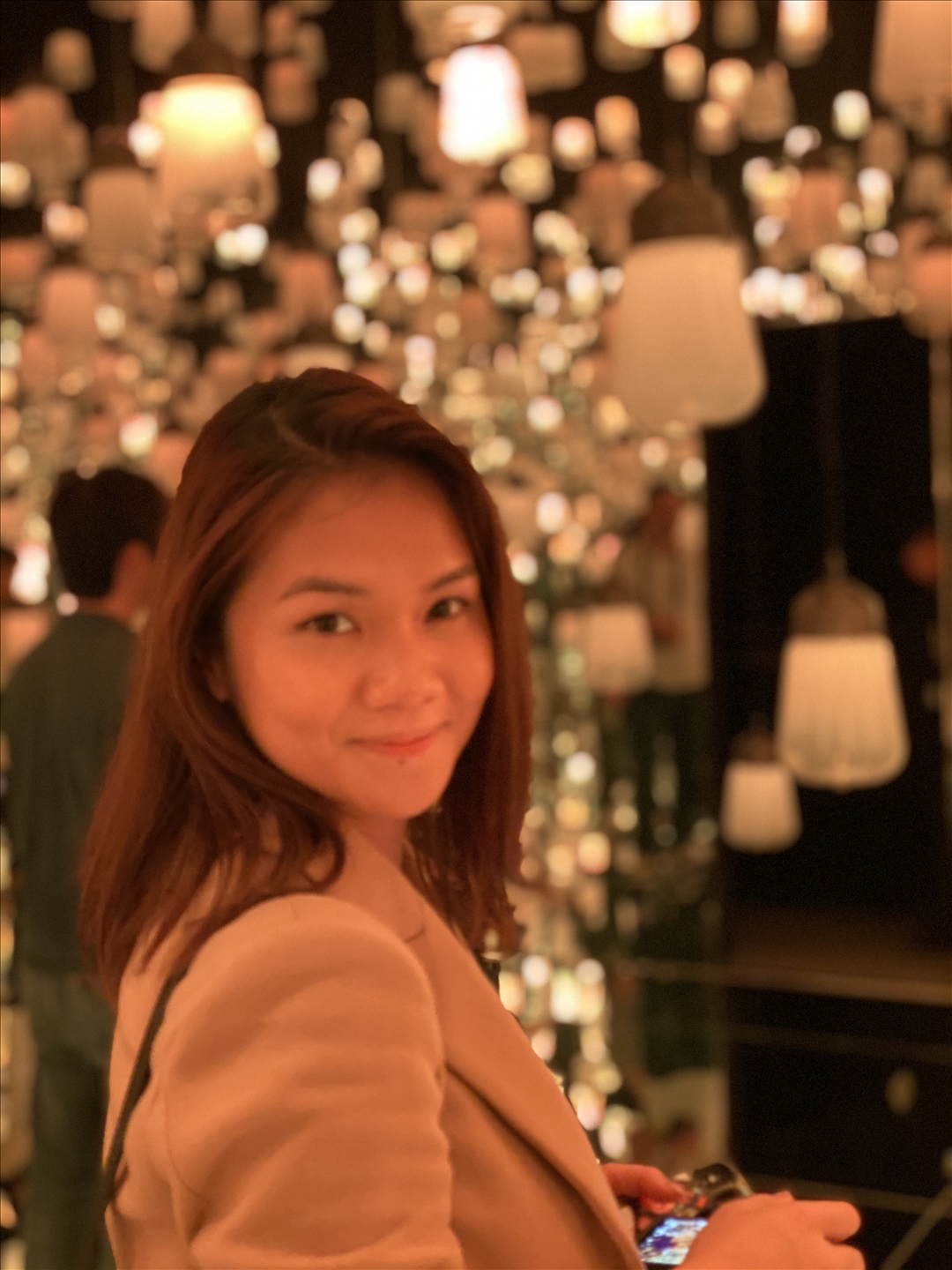 Other worth features mentioning are Clear Calling (coming later through an update by the end of the year, i.e December 2022) and a new audio message transcription that can convert incoming audio messages to text. It's pretty handy when you get messages that you can't really hear properly (or when you are in the library) and let Google Tensor convert it to text.
You'll get facial unlocking feature with the new Pixel phone too but it's disabled on apps that require more biometric security. So like before, there's a more secure fingerprint unlocking which is on-display and unlocks the phone fast too.
Google Pixel 7 Pro Review – Photos taken by Google Pixel 7 Pro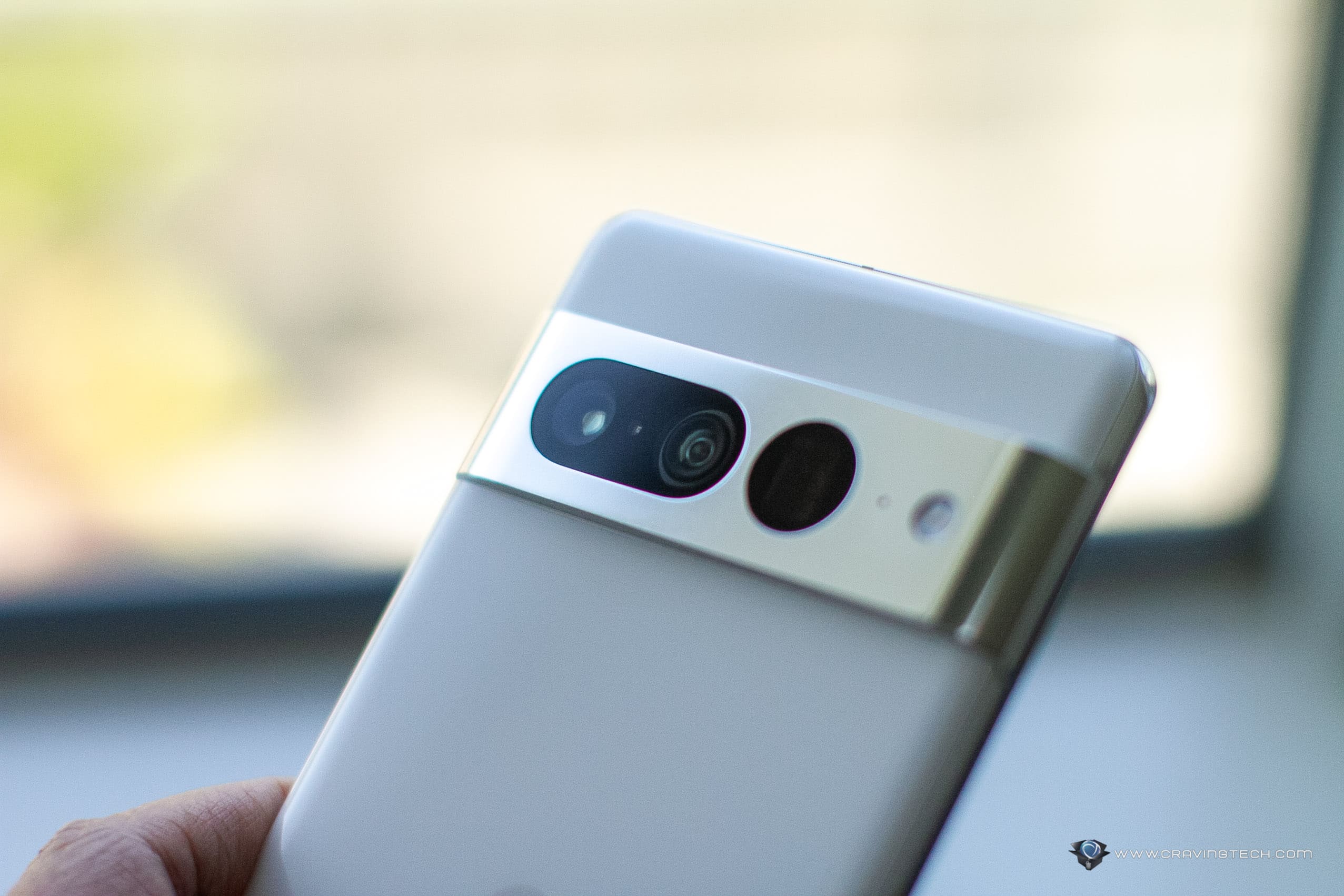 Google has upgraded the camera bar to metal (aluminium) and while it looks cool, the material means that it's prone to scratches. Just make sure you don't put it in the same pocket with your house keys or coins.
It has a triple rear camera system: a 50MP wide lens, a 12MP ultra-wide lens, and a 48MP telephoto lens. With up to 5x Optical Zoom, you can get a nice composition without being too close to the subject and get the finest detail possible.
Here are some photos taken by the Google Pixel 7 Pro: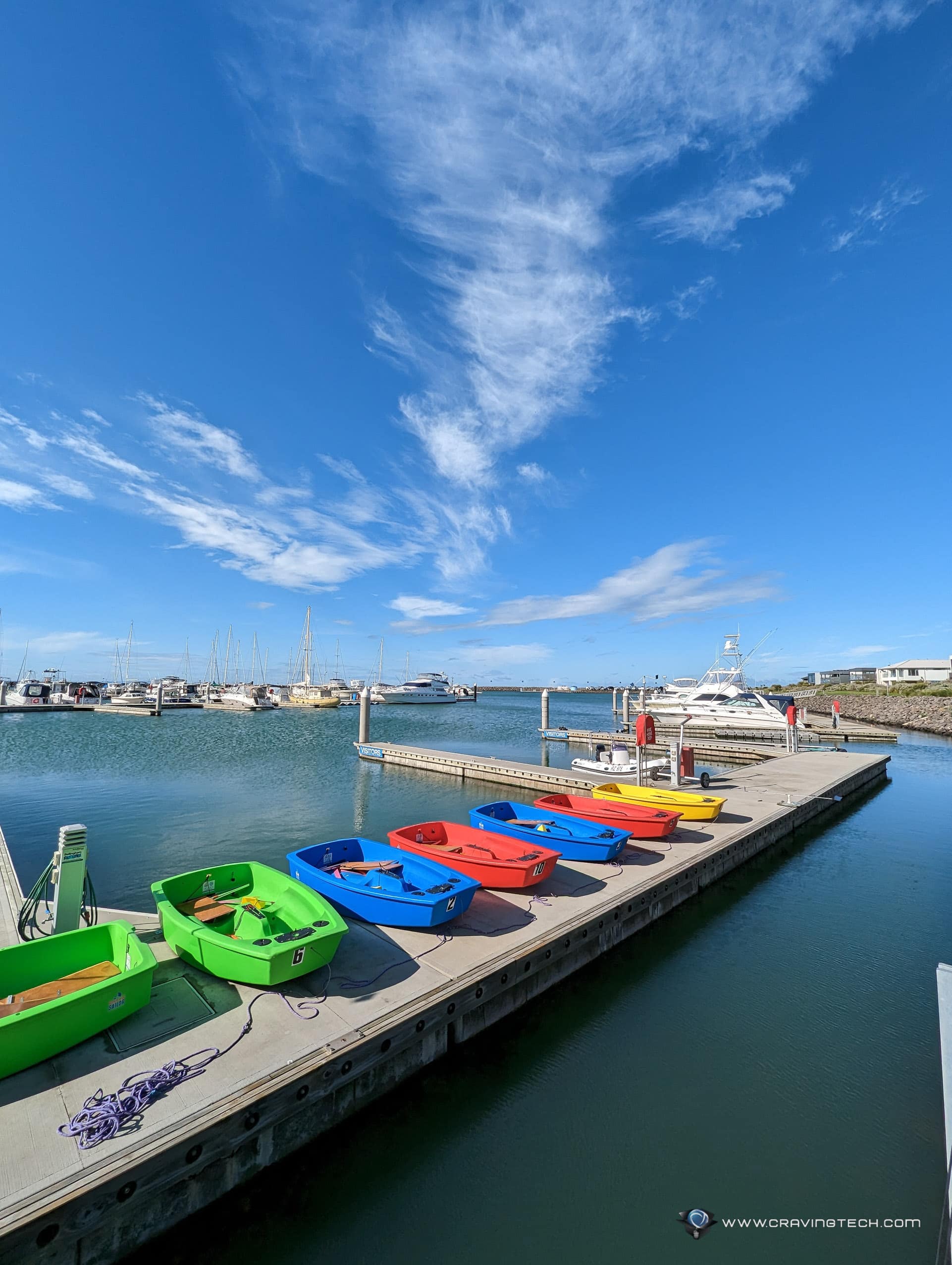 There is also an interesting feature called Super Res Zoom which offers 30x zoom without losing too much quality. While it's amazing to capture something that is hard to see with a 1x shot, it does not have the highest quality and detail compared to using optical zoom. It's pretty useful if you want to share photo of a far-away accident or object in a scene to a friend or social media though.
Here are same photos taken with the wide angle (0.5x), 1x, 2x, 5x, and 30x: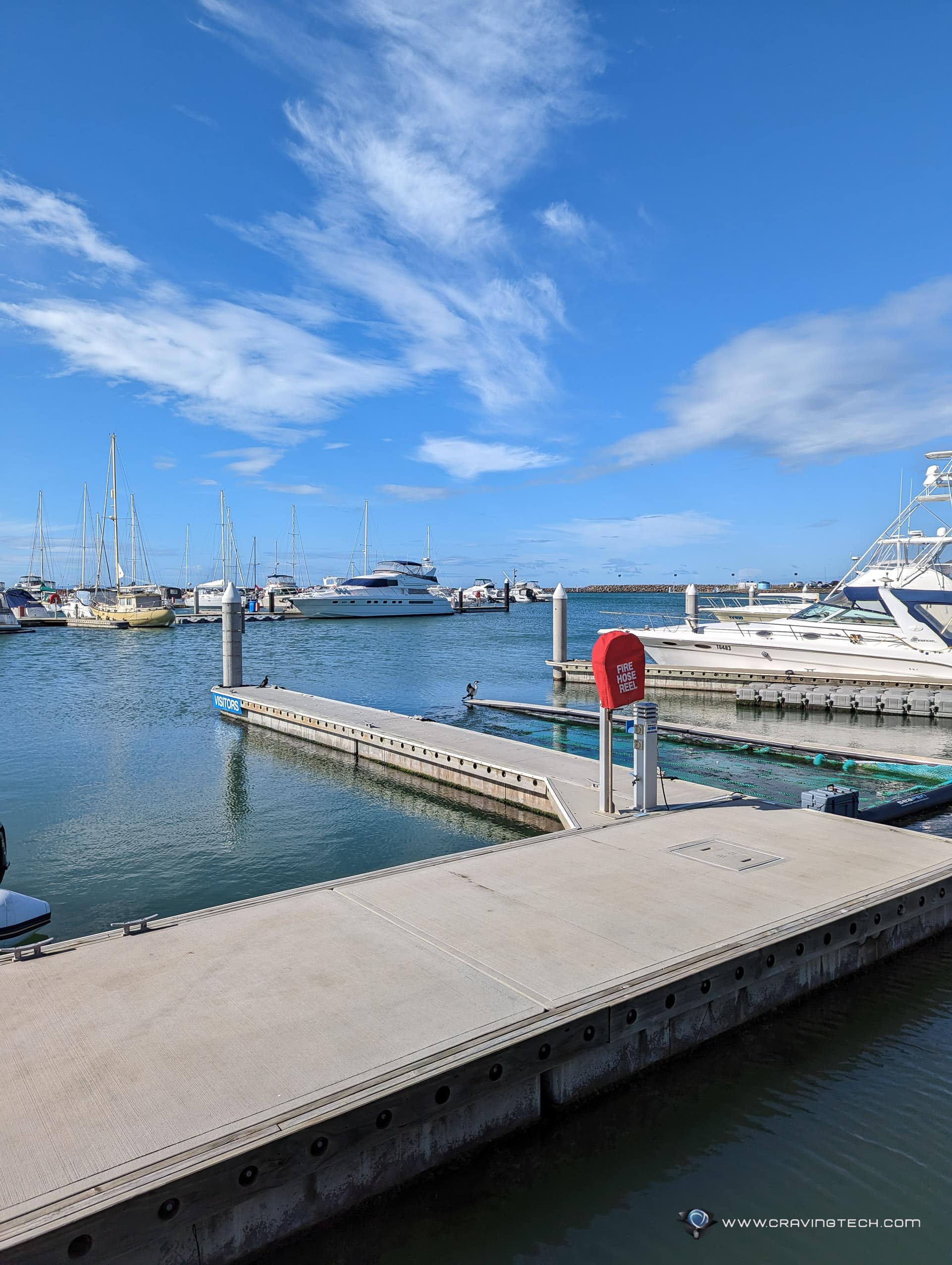 When you put the phone camera really close to an object, the camera system will also switch to Macro Focus. It has a 3cm macro shots minimum distance and allows you to take macro photos.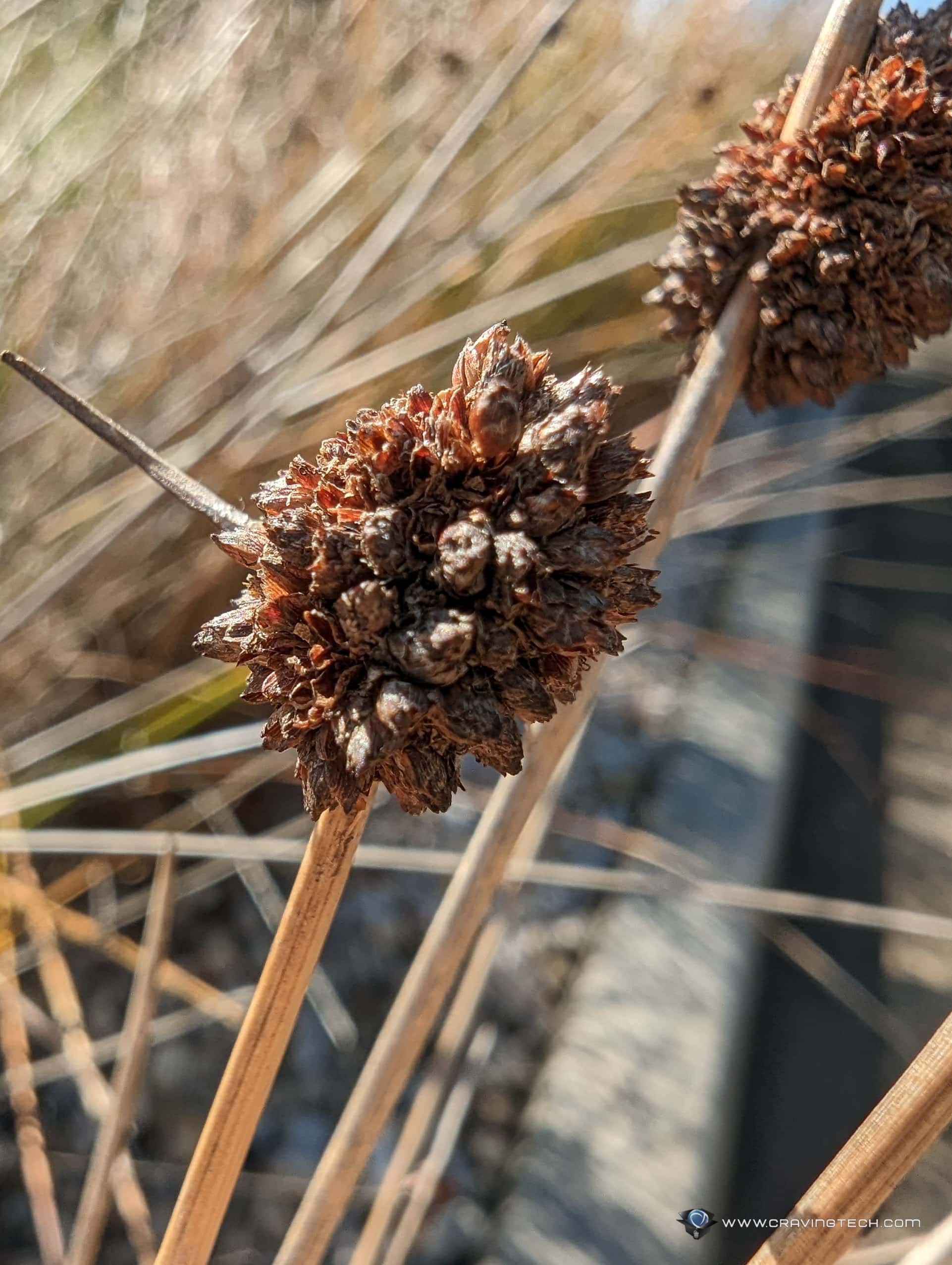 With Google Pixel 7 Pro, the Night Sight shot is also much quicker compared to Google Pixel 6 Pro (about 5 times faster in a video demo I saw during the media presentation).
Overall, Google Pixel 7 Pro takes amazing shots as expected and thanks to Google's awesome computational photography, boring photos can become great with high contrast, sharp details, and pleasing to look at. In low lit conditions, images are sharper and less noise as well compared to the predecessor. I also like that it has a 5x optical zoom as it offers many great compositions and you don't have to get too close to the subject.
Portrait shots look great as well though I'm still not a fan of Cinematic Blur (Portrait Videography) as it looks very artificial, just like any other phones including the iPhone 14 Pro. And while the Tensor is powerful, it also struggles at times with Portrait mode when the background is too complex, or trying to get all strands of hair correctly.
Google Pixel 7 Pro Review Conclusion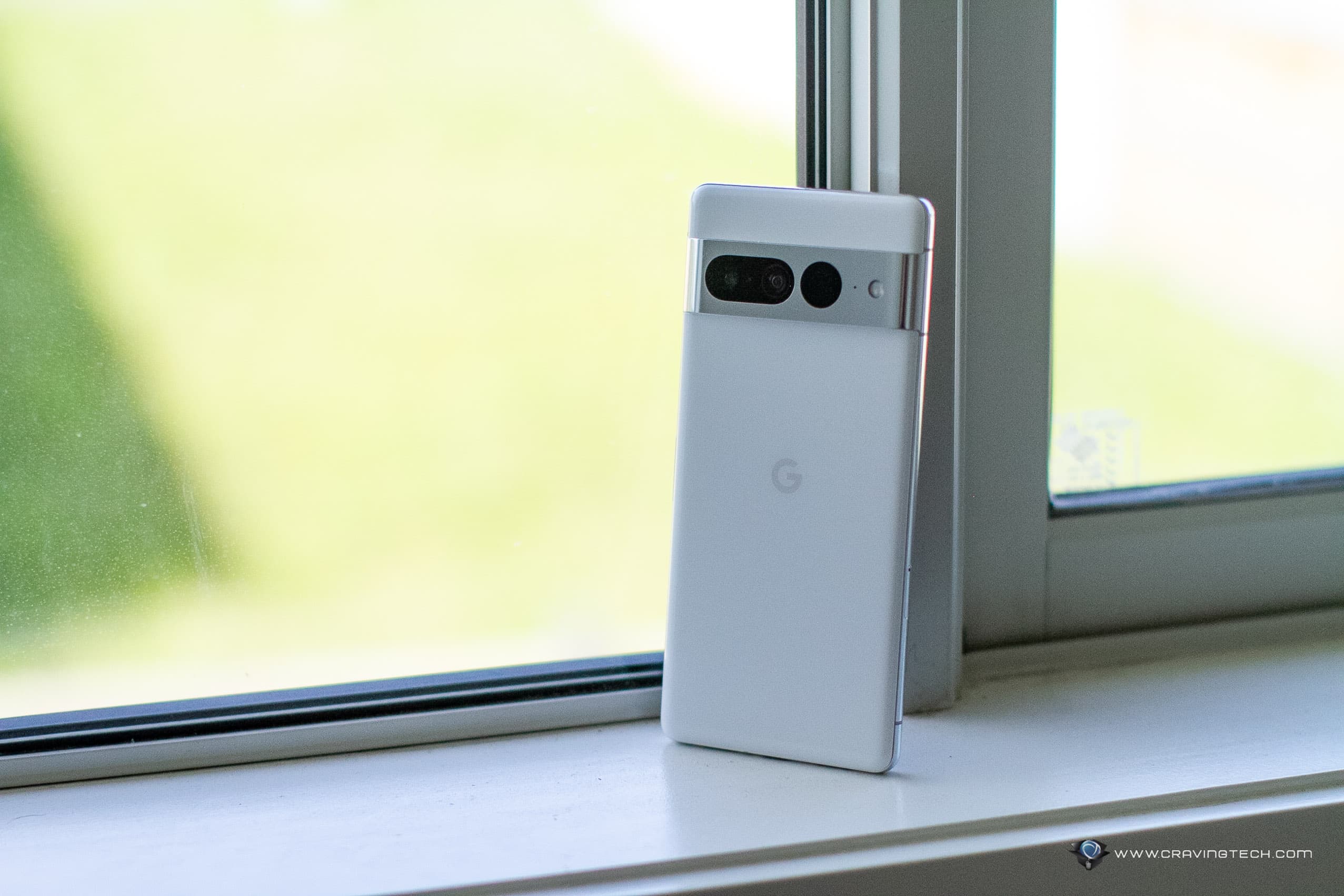 Google Pixel 7 Pro is one of the best Android smartphones currently in the market – if not the best in terms of being excellent as a whole package. It may have a subtle design tweak here and there, but it is now powered by Google's next generation Tensor processor and that makes the already-excellent Google Pixel 6 Pro into a better beast.
You also get the vanilla Android OS with this made-by-Google phone and the first to get its updates.
Google Pixel 7 Pro is available now in Australia (or Amazon.com) and retails for A$1,299. Stay tuned for our Google Pixel 7 review too if you are looking for a more affordable phone.
Disclosure: Google Pixel 7 Pro review sample was supplied for reviewing
Google Pixel 7 Pro Review
Summary
The best Google's smartphone and probably the best Android phone in the market right now
Pros
Excellent display, with variable refresh rate of up to 120Hz
Excellent performance
Triple camera system with Google's powerful computational photography
Great detail and sharp looking photos with 5x Optical Zoom
Many worthy features like Face Unblur, Clear Calling, Speech to Text, Live Translate, and more
Cons
Slippery, rather large for those who prefer smaller-sized phones
New metal bar can be prone to scratches