SteelSeries Arctis Nova 3 Review – SteelSeries' new Nova series headsets are powered by Nova Acoustic System with powerful, custom designed drivers. It is boosted by SteelSeries' excellent Sonar Audio software suite installed on your PC. It's not simply just having a custom audio EQ because the combination of hardware and software can further increase your spatial audio awareness, has smart algorithms to tweak your voice including noise cancellation, and more.
And while the SteelSeries Actis Nova Pro Wireless is to be considered as the best of the best in the series (make sure to check my review out on that headset), the price can be pretty steep for many (RRP of A$649). If you don't need the headset to be wireless and other premium features, there's a budget-friendlier model from the Arctis Nova product line: the SteelSeries Arctis Nova 3.
SteelSeries Arctis Nova 3 Review – Packaging Contents and Unboxing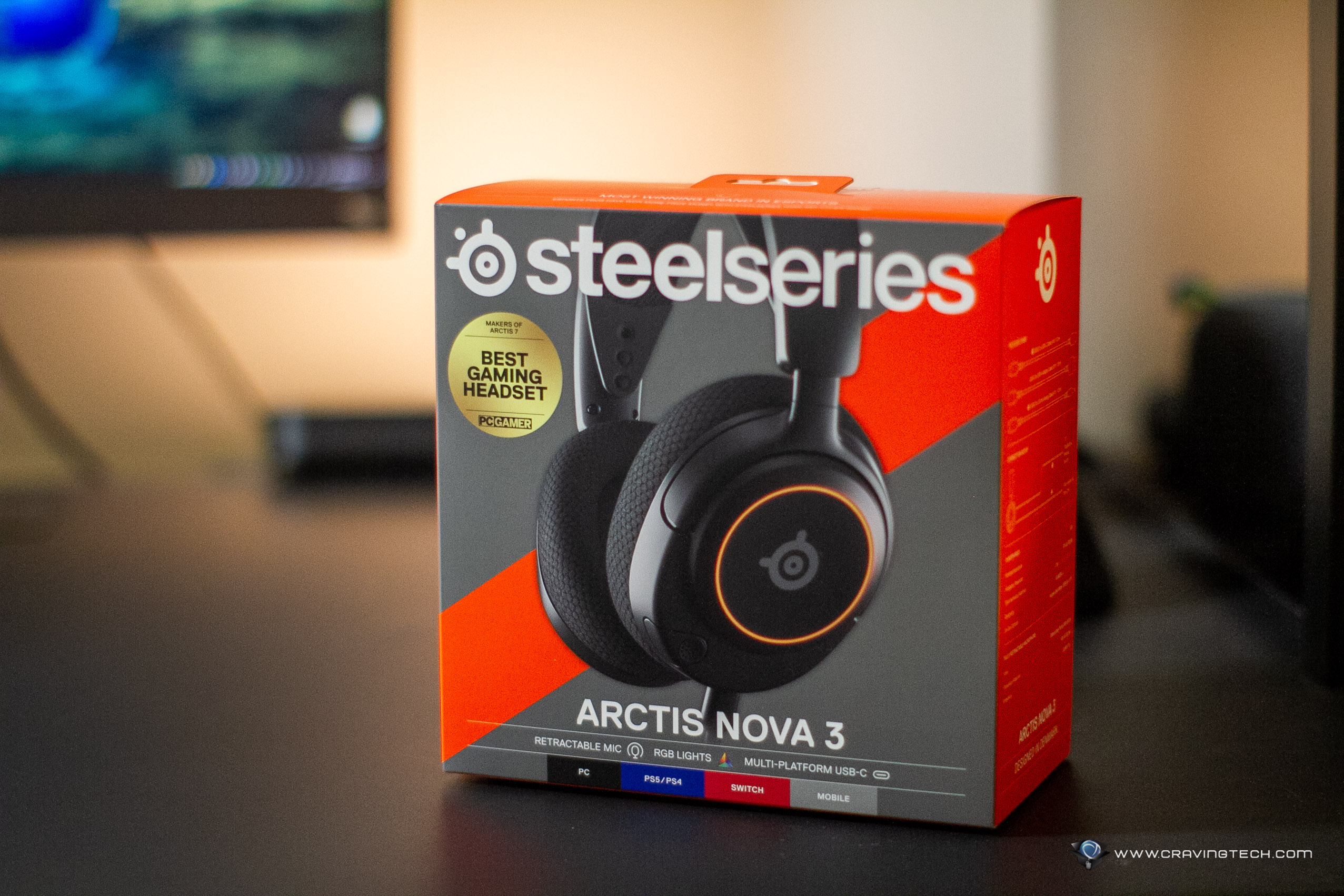 SteelSeries Arctis Nova 3 Review – Design and Features
The Arctis Nova 3 is a lightweight, wired gaming headset. Weighing at just 253 grams (which is much lighter than the flagship Arctis Nova Pro Wireless), it's one of the most comfortable headsets to wear out there. It never feels like the headset is pressing on my head and gaming for hours never feels tiring.
AirWeave Memory Foam feels comfy on the ears too and designed to stay cool. It's not Summer yet here in Melbourne so I haven't tested the foams during a hot day, so we'll have to wait and see. The earcups can be rotated for easy transport or you can lay them flat on the table.
The microphone is fully retractable. You probably won't notice it at first as it blends really nicely into the headset design. Arctis Nova 3 is powered by ClearCast Gen 2 noise cancelling microphone which takes advantage from the Sonar Software to optimise and clean your team communication. I've been using a dynamic microphone (RODE PodMic) for gaming which gives a really nice sound, but I was surprised to find that my teammates said I sound pretty much the same while using the Arctis Nova 3 microphone. It means that the microphone quality is that good, loud and clear.
You can connect the headset to a USB port (USB-C or USB-A, thanks to the included adapter) or a 3.5mm for best compatibility. A USB-C to 3.5mm analog cable is included in the packaging so you can use the headset right away on any device you may have at home. The headset compatible with PC, Mac, Xbox (with 3.5mm only, no RGB), PS4/PS5, Switch, iPad with USB-C, and smartphones. It's a pretty good value.
And of course, there is RGB lighting, volume controls on the headset, and a microphone mute/unmute button to complete the package. There is also a switch to turn RGB lights on and off – though I'm not too sure what it's for. I guess if you are using this at work, you may want to turn the RGB off?
SteelSeries Arctis Nova 3 sounds great overall (for all kinds of uses) and I've been playing Overwatch 2 for a few weeks now with the headset. The sound details are great and I can completely vouch for its audio positioning as I can easily hear where the enemies are even before I see them. Thanks to Overwatch 2's new ping system, I can always tell my teammates when an enemy Reaper is teleporting above us, or when a Tracer is harassing our healers.
Here's a short clip I recorded while playing competitive in Overwatch 2. While defending, I could hear the enemy's Moira steps who was about to flank our position. I moved to intercept and by the time she unleashed her ultimate ability, I easily pushed her away to the cliff with Ashe's Coach Gun knockback ability. LOL indeed.
SteelSeries Arctis Nova 3 Review Conclusion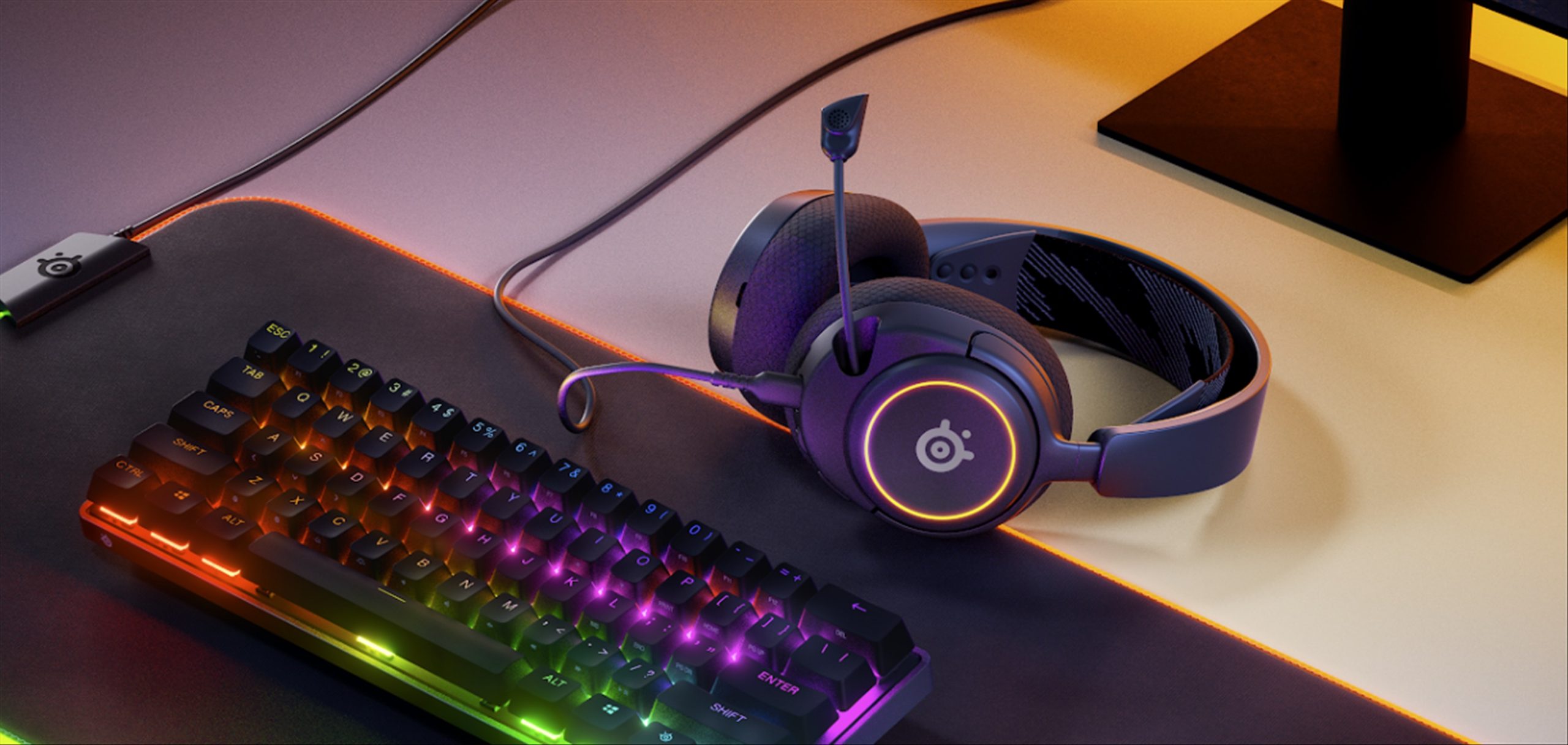 SteelSeries Arctis Nova 3 is a budget-friendly, wired gaming headset that is lightweight, comfortable, and sounds excellent. It's a good value for money if you are looking for a great gaming headset from SteelSeries with RGB lighting and multi-platform compatibility, without the need of premium features like wireless, Bluetooth, Dolby Atmos, or hot-swappable batteries.
If you are playing online competitively, don't be fooled by the price because the headset will help you win games thanks to its excellent audio details and positioning, plus tweaks to further make your team communication as clear as possible.
SteelSeries Arctis Nova 3 retails for A$199 and is available now at retailers around Australia. Also available at Amazon.
Disclosure: SteelSeries Arctis Nova 3 review sample was supplied for reviewing
SteelSeries Arctis Nova 3 Review
Summary
Don't let the budget-friendly headset fool you into thinking that it's not worthy to be use d competitively
Pros
Lightweight, comfortable design
Great sound and microphone quality (even better with SteelSeries Sonar support)
Easily-accessed controls on the headset
RGB lighting
Compatibility (USB-C, USB-A, 3.5mm)
Cons
Feels hollow/cheap
The RGB is there but doesn't look exciting