Google Pixel 6 Review – Let's get the main question out of the door: why should you get the Google Pixel 6 when there is already the more amazing Google Pixel 6 Pro? Make sure to check our review on the Pixel 6 Pro while you ponder.
It's because Google Pixel 6 is $300 cheaper and still has all the amazing goodies that you'll get with the Pixel 6 Pro, including Google's first and newest Tensor chip.
Google Pixel 6 Review – Unboxing & Packaging Contents
Google Pixel 6 Review – Design & Features
Google Pixel 6 has a 6.4″ FHD+ OLED (1080 x 2400 resolution) with 90Hz refresh rate display, powered by Google Tensor chip and an 8GB RAM. It has quite a beefy specs and offers smooth experience to use the phone as your daily driver and more.
Thanks to Google Tensor, you can get instant language translation on your messages, fast and accurate dictations, and a more secure phone thanks to the new Titan M2 security chip.
Design wise, the Pixel 6 has a smaller footprint compared to the Pixel 6 Pro (though not by much) and less curvy than the Pixel 6 Pro (which has a curved glass body). This makes the Pixel 6 better in terms of grip – but makes not mistake because both are pretty slippery to hold. Plus, you'll feel the weight at 207 grams especially if you are used to holding slimmer and lightweight phones.
If you are coming from the Pixel 5 (check our review out), it'll take some time to get used to the bigger, heavier Pixel 6. But oh, you'll definitely love the more premium feel of the Pixel 6 and that awesome, larger display for content consumption.
You don't get the dynamic refresh rate that the Pixel 6 Pro offers though (that can save you more battery life) and sure, the phone can only do 90Hz instead of 120Hz. However, I honestly don't notice much difference and you'll definitely be pleased with the Pixel 6's 90Hz refresh rate display.
Unlocking can be done through the in-display fingerprint sensor and there is no facial unlocking on the Pixel 6 – which is fine. I'm more annoyed these days with a phone that only offers facial unlocking like the iPhone as we are all still wearing masks everywhere. Having to enter my PIN each time I want to unlock my phone or make a payment is not a fun experience at all.
Like the Pixel 6 Pro though, identifying your fingerprint takes about 1-2 seconds so it's not exactly instant, but not exactly long either.
Google Pixel 6 has two rear camera lenses: a 50MP main camera with f/1.85 and a 12MP ultrawide camera with f/2.2. It's definitely missing that telephoto camera that the Pixel 6 Pro has (giving you 4x optical zoom with f/3.5). It's really great to see that you actually get the same camera lenses on the Pixel 6 Pro, minus the telephoto.
After using the Pixel 6 Pro, I definitely felt the loss of not having the option to take a 4x optical zoom. Having that option offers me better composition when taking photos in certain situations. But unless you actually like to zoom a lot while taking photos, you'll be fine without it.
Photos taken by Google Pixel 6
Photos taken by the Google Pixel 6 are pretty amazing and Google's excellent computation photography also helps in tweaking the final shot with a nice contrast and other post-processing tricks. Even boring scenes get a nice uplift and you'll rarely see bad results.
Though you don't get a telephoto lens, the wide angle lens is really good and perfect for taking wide shots.
There are also built-in photo editing tools like the handy Magic Eraser which can remove things that you do not want on the scene (unwanted objects or subjects). Depending on how complex the background is, the tool works great more often than not.
For example, the Magic Eraser managed to remove a person in the background of this shot (though her shadow stays in the ground – but it's barely noticeable unless you know where to look).
Taking long exposure and action shots are fun and easy too with the included tools.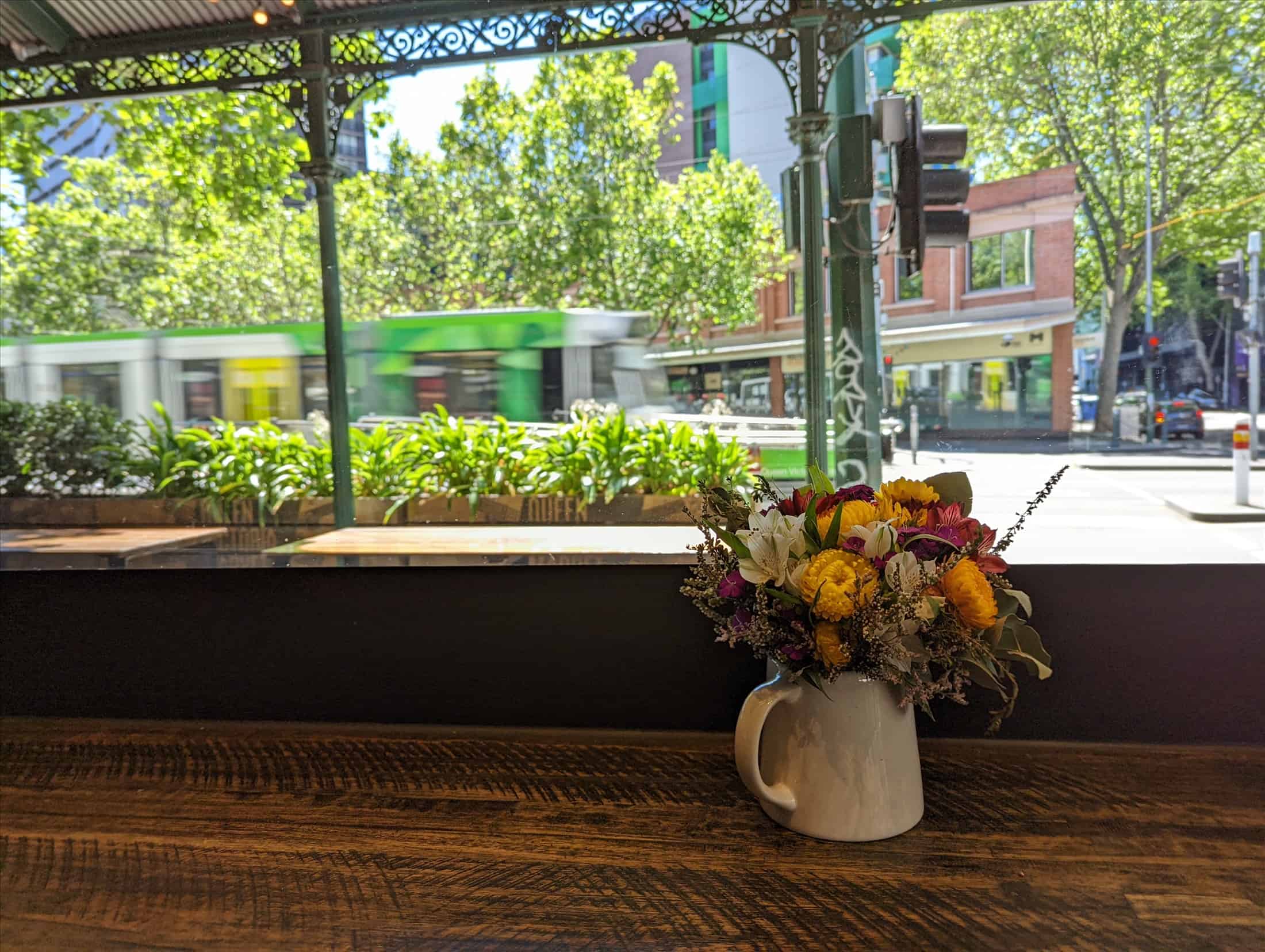 Google Pixel 6 Review Conclusion
Google Pixel 6 is still an amazing phone, though if you have a spare $300 lying around, the Pixel 6 Pro offers better display refresh rate, a larger 6.7″ display, an extra telephoto lens, and more RAM. But honestly, if you don't always need the latest and greatest in a phone, Google Pixel 6 is an amazing steal at A$999.
The phone looks and feels premium, fast in performance, take great photos, and is one of the best Android phones you can buy at the price.
Google Pixel 6 is available in three different colours: Sorta Seafoam, Kinda Coral, and Stormy Black. The phone retails for A$999 and available to purchase now.
Google Pixel 6 Review
Summary
Premium look and feel with Google's own Tensor chip
Pros
Premium look and feel
90Hz refresh rate
Great camera lenses
Extra security
Instant translation feature on-device
Cons
Fingerprint unlock is not that fast
Slippery to hold, like the Pixel 6 Pro