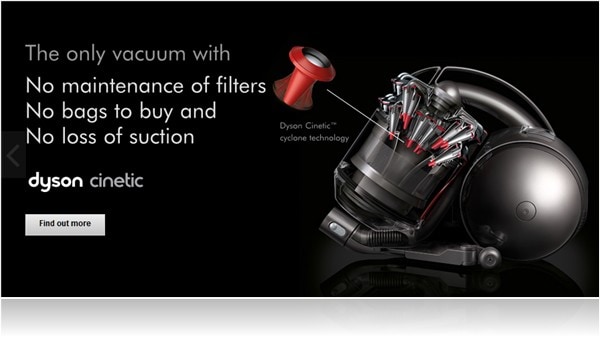 UPDATE: Dyson DC54 Review is up!
Dyson vacuum cleaners give out a powerful suction, no questions about that. So far, however, Dyson vacuum cleaners (like other bagless vacuum cleaners) use filters in their machines. In time, they can block airflow, causing your machine to lose suction (if they are not cleaned frequently).
Yes, you are supposed to take the filters out and clean them once a while. I even subscribed to Dyson's system to be reminded to wash my filters every now and then. Which.. I never do (yeah, I'm a lazy bump).
If you are not fond of washing or replacing your filters as well, you'll be thrilled to hear about their latest Cinetic technology.

Dyson Cinetic™ cyclones technology uses "ultra-efficient cyclones with oscillating tips extract microscopic particles" (which took the team 50 iterations using different materials to get that perfect design).
These cyclones separate dust (using powerful centrifugal forces to extract microscopic articles) so that no filter is ever needed. All fine dust go straight to the bin. The flexible tips on the cyclones also prevents dust from sticking on them.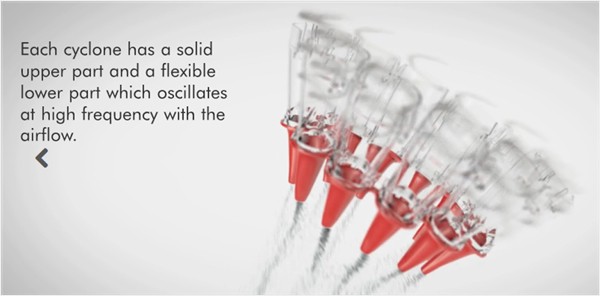 So yeah, in short, goodbye filters! Feel free to find out more on their official page about the Dyson Cinetic technology.
You can grab the filter-less-Dyson DC54 with Cinetic technology now, available since September in Australia. Dyson actually sent me a DC54 review unit earlier today, along with their latest cordless DC59. So, stay tuned for my full review on both machines!