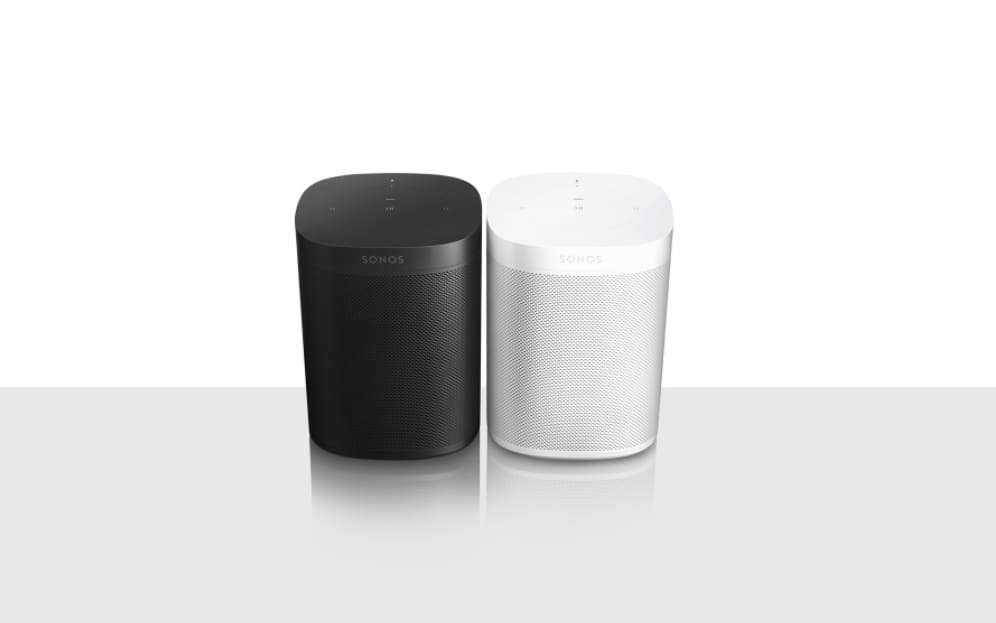 Sonos makes great speakers with great design and sound. If you haven't, check out our review coverage on Sonos PLAY:5, Sonos PLAY:3, and Sonos PLAY:1.
However, a Sonos speaker is more than just a speaker. Sonos is a whole audio ecosystem of its own, which connects one speaker to another wirelessly with wide support of both local and cloud services.
The newest product from Sonos, Sonos One (which looks like the PLAY:1 at a quick glance), now goes beyond all these. It's Sonos' first smart speaker capable of supporting multiple voice services and playing music, podcasts, and other contents from more than 80 online streaming service.
When Sonos One launches globally on Oct 24 for $299 AUD, it will come with Amazon Alexa Support but also with a promise to support Google Assistant in 2018.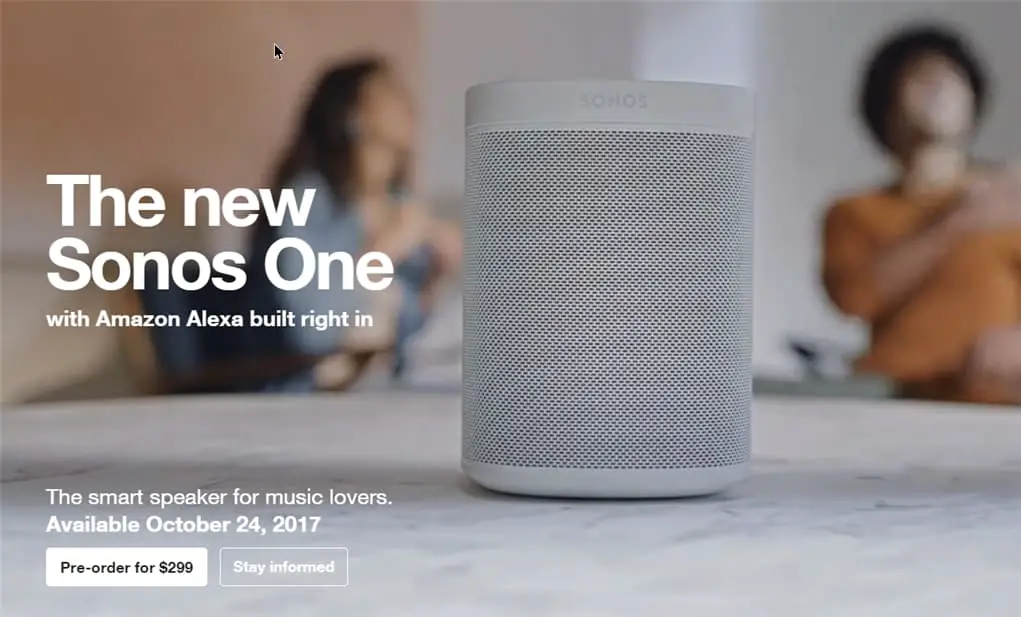 The surprise doesn't just stop there. Sonos has also announced that it will support Apple AirPlay 2 in 2018, available to the whole range of Sonos ecosystem – which is awesome for Apple fans who have an iPhone, iPad, or iPod at home.
With Sonos One, you can do cool things such as "Play Taylor Swift in the Kitchen" if you have a Kitchen set-up within the Sonos app with one or multiple Sonos speakers.
Sonos will also open its developer program on the Sonos Sound platform, allowing more apps and a wider variety of support.
But of course, Sonos is also being Sonos. Sonos One is not just any smart speaker that can tell you today's weather or food recipes, it is also a formidable speaker like the rest of its family and should come with great sound.
Sonos One Specifications:
Designed from the ground up to deliver surprisingly rich sound from a speaker of its size.
Driven by two Class-D digital amplifiers, one tweeter, and one mid-woofer.
Includes a six-mic array and an adaptive noise suppression algorithm to focus on the right person and ensure the voice service understands everything clearly.
Voice capture technology with echo cancelation allows the speaker to still hear you over the music. The volume also intelligently lowers, or "ducks," when you speak to it so you don't have to shout over the music.
The light on the speaker will be illuminated if the microphones are active.  The light is hardwired to the same circuit that powers the microphone array, so if the light is off, it means the microphone is off.
Owners can use Trueplay to easily tune Sonos One to sound great no matter where it's placed in the home.
Sonos One is available in all-white and all-black matte finishes.
We'll give you an update whether we can get a hands on review on the Sonos One here at Craving Tech.