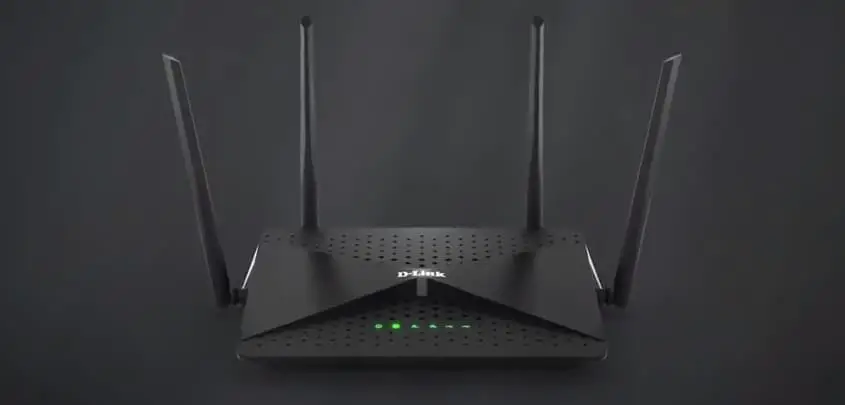 D-Link DIR-882 EXO AC2600 Review – When you get an ADSL2+ or NBN connection, your ISP (Internet Service Provider) normally would give you a standard, wireless router to hook you up to their network.
However, having a better wireless router than the one provided makes a difference in terms of wireless speed transfer and signal stability, plus other more options to manage your network.
What we have here is D-Link's new MU-MIMO (Multi User – Multiple Input Multiple Output) router, the D-Link DIR-882 EXO AC2600. Note that this is not a modem router, so if you are on an ADSL2+ connection, you are still going to need a modem on top of the DIR-882. If you are on an NBN, however, the DIR-882 is sufficient.
D-Link DIR-882 Review – Packaging
The packaging contains all the things you need to get it up and running with the connection you have at home or office.
D-Link DIR-882 Review – Set Up
Setting it all up is pretty simple. I installed this in my partner's house after her NBN was up and running. All I did was to copy her user credentials from the old router and transfer them across to the DIR-882. I had a flawless setup experience with the DIR-882 as it didn't take me long to configure the connection. The user interface on the admin side is user-friendly too.
D-Link DIR-882 Review – Design & Features
The AC2600 MU-MIMO offers 800Mhz on the 2.4GHz channel and 1733 Mbps on 5GHz and up to four data streams simultaneously.
So for example, you may watch a Netflix HD movie on the TV while another family member is playing online games in the other room at the same time. Normally, a traditional router would have to send data to one device at a time (with a wait signal, etc) – which can cause a bottleneck especially when there are multiple devices requesting large data to be transferred across your network at the same time. With DIR-882's MU-MIMO technology, the data will be transmitted simultaneously to up to 4 devices.
For wireless connectivity reliability, D-Link DIR-882 is also equipped with Advanced AC SmartBeam technology that tracks all connected devices to the router and send a direct signal to the devices.
I tested the router in a 2-bedroom apartment, so it may not be the ideal testing space in terms of range, but the bedrooms are separated by walls and the connection has still been reliable so far. For the past week and more, we've never had to restart the router at all and connectivity has always been good and stable.
D-Link DIR-882 also comes with two USB (2.0/3.0) Ports with DLNA Media Server Support (for media streaming) and 4 Gigabit Ethernet Ports.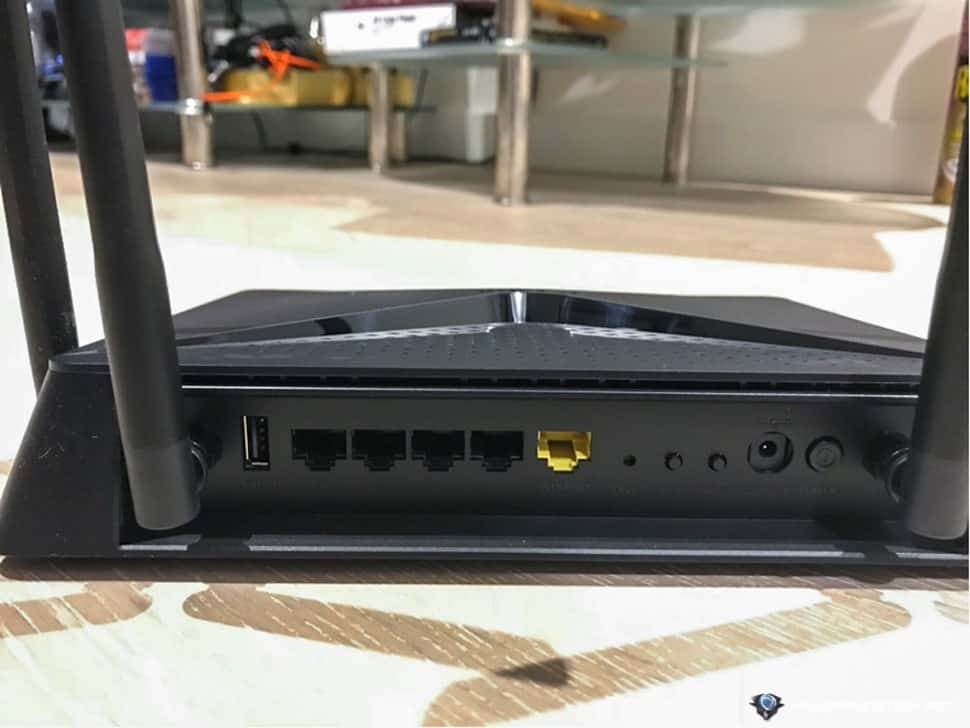 The administration interface is simple to use and you can setup things like QoS (Quality of Service – if you want to prioritise a device in the network over the others), set up a Guest Zone if you have lots of guests coming to your house, website filtering, and more.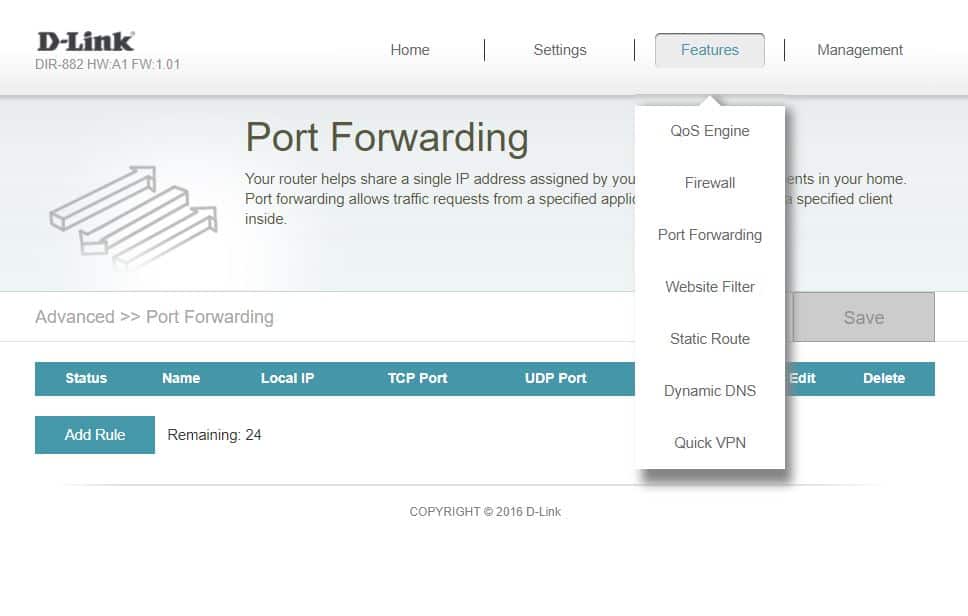 D-Link DIR-882 Review Conclusion
D-Link DIR-882 EXO AC2600 MU-MIMO Router is an excellent choice for an all-around wireless router for your home or office network.


It's not as pricey as the DIR-890L that we've reviewed in 2015 (or even the newer DIR-895L with MU-MIMO support that costs over $300 more), and the DIR-882 comes with great all-around features that are more than enough to handle a standard wireless home network.
If you are looking for a good wireless router to hook up to your new NBN connection and do not need the fanciest one, D-Link DIR-882 offers great network stability, signal strength for small to medium house, and advanced features such as the new MU-MIMO technology that supports streaming data to up to 4 devices simultaneously in the network.
Disclosure: D-Link DIR-882 EXO AC2600 MU-MIMO Router review sample was supplied for reviewing but all opinions are mine and not paid.