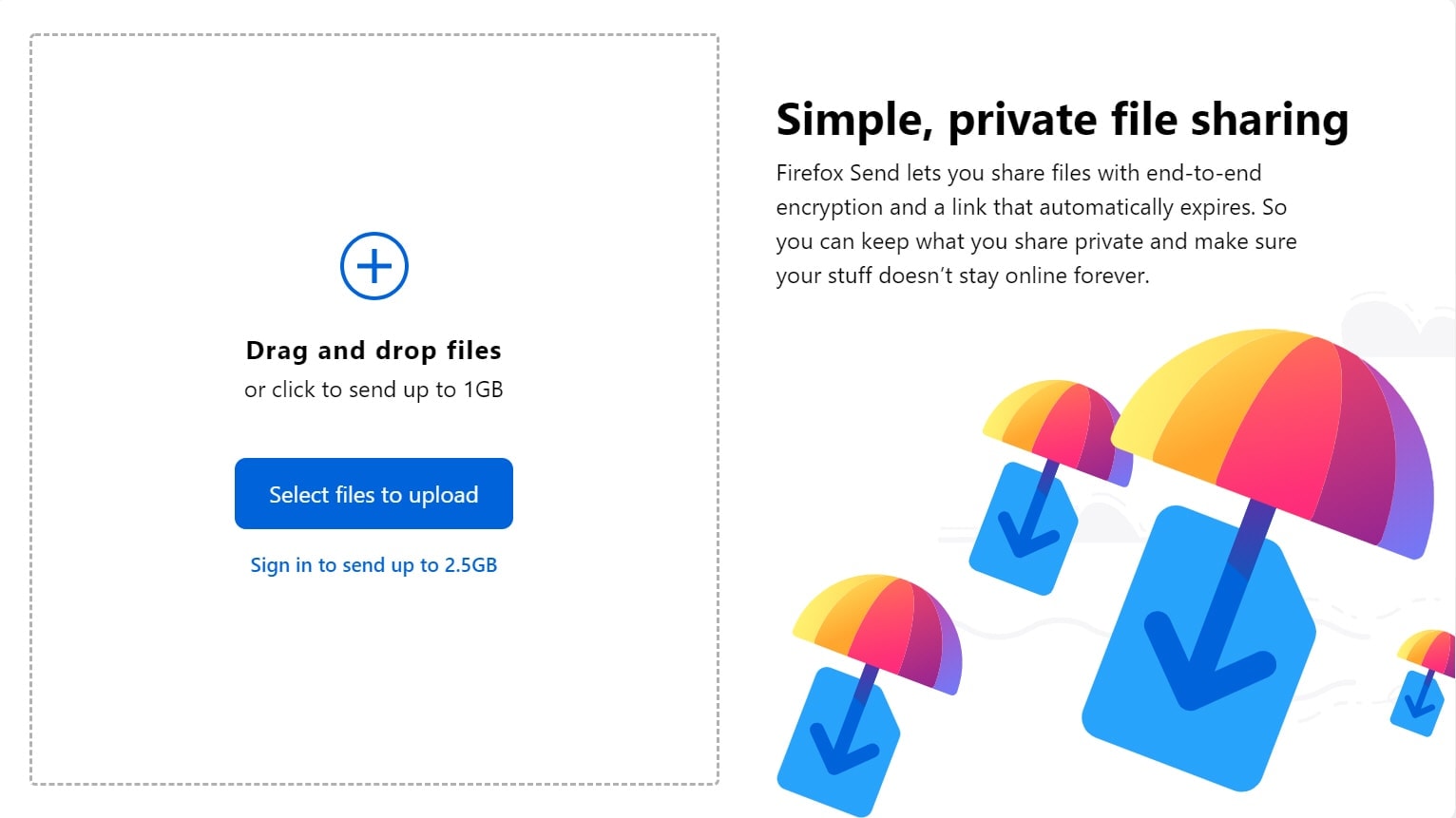 I normally use WeTransfer if I ever want to share some files to friends and it's been working perfectly so far. The upload speed can be slow at times, so I alternate between using WeTransfer and TresorIt Send (which is usually faster).
However, it's good to know that Mozilla is now offering a similar free file sharing service as well called Firefox Send.
The promise is simple: upload a file/some files securely up to 1 GB (or 2.5 GB if you register for an account), and set whether you'd like the link to expire after being downloaded x times, or after x minutes/hours/days. You can also protect it with a password. But most of these options are only available if you sign up for a Firefox account.
Compared to WeTransfer and TresorIt Send, looks like Firefox Send has more advanced settings. The idea to let the link expires after it's downloaded once is quite assuring to make sure no one else has access to your files (in case your recipient quietly shares the link to people you don't want have access to).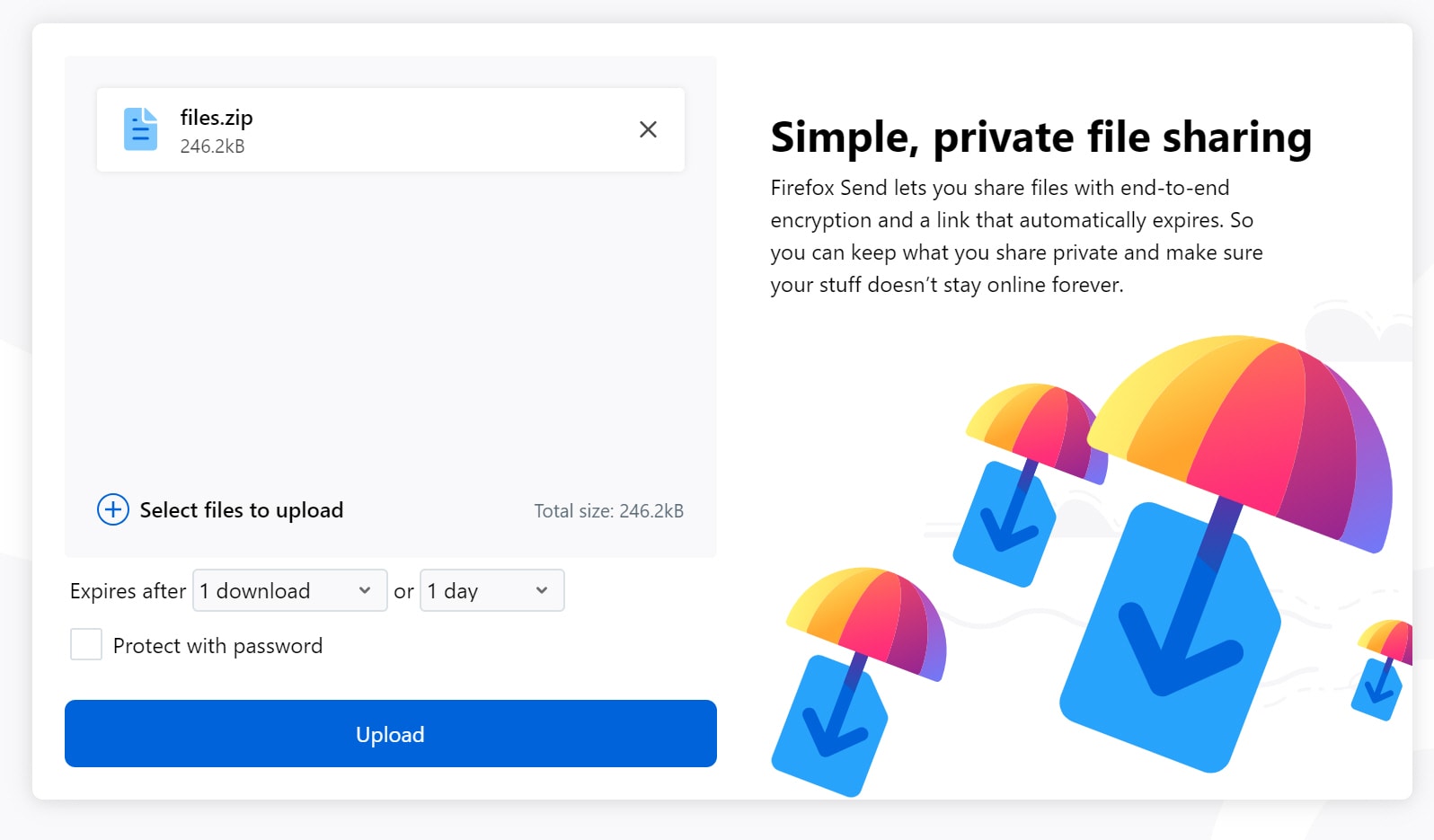 If you don't have a Firefox account or have a special need to protect your files, however, I think it's better to just use WeTransfer or TresorIt Send. They allow you to upload bigger files and TresorIt can also protect your uploaded files with a password.
But at least, more competition is always good for us.