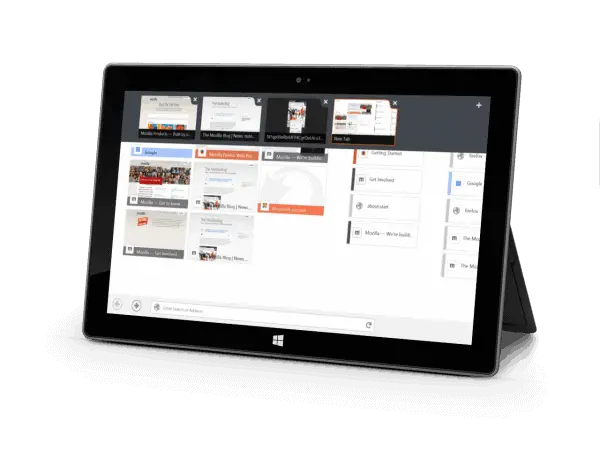 "Huh? Can't Firefox run on Windows 8 already?" – you asked.  Well, yeah, it can. It runs just fine. However, if you are on a Windows 8 touch-screen laptop like the Microsoft Surface, you'd come to realise that it is not intuitive and hard to use at times.
After a couple of years of promise and development, Firefox Metro is now ready. It's THE Firefox that is made specifically to be touch-friendly.
Of course, we no longer can use the term "Metro" anymore, so the Firefox Windows 8 app is actually called "Firefox for Windows 8 Touch". It doesn't matter what it's called, really.
The Firefox for Windows 8 Touch is still in Beta, available to download now for public. It supports all touch and swipe gestures on Windows 8 like "pinch to zoom", etc. You can snap the app on a screen like a sidebar, make it full screen, etc. All the interface and navigation have been revamped for a more "visually-rich" experience.
There is also a Windows Share integration support directly in the app, so you can share a URL with ease to your social networks.
Obviously, this version of Firefox is probably not really that useful to use if you are not using Windows 8 on a touch-based screen.
Source: Mozilla's blog