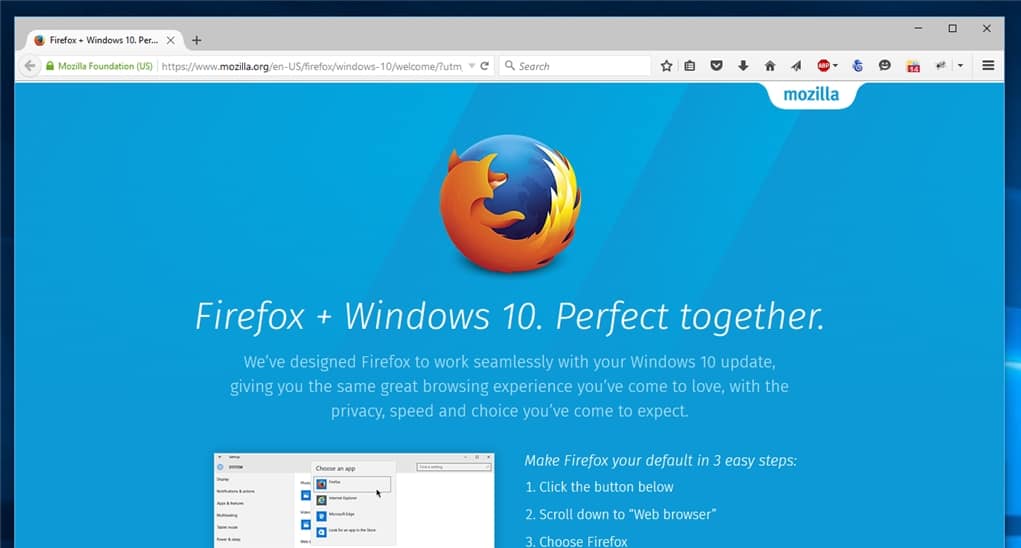 Mozilla Firefox 40 was just released earlier today, bringing Mozilla's web browser to the latest and greatest with a bunch of updates.
Firefox 40, however, can also be called Firefox for Windows 10, because now the browser blends in really well with Windows 10 look and feel.
Before the update, the colors, plus other bits and pieces didn't look as good as it is after the update. It now has a more streamline feel to it and the whole look looks more elegant in Windows 10.
Firefox 40 is not just for those who are using Windows 10, though. You can still update your browser even if you are on Windows 7 or 8.
To further ensure your security, starting from today you will see a warning when you install Firefox add-ons that have not been certified yet. In the future, your add-on will not be able to be installed altogether.
Mozilla is also hoping that you will still be using the browser and not Microsoft's new web browser, the Edge (a replacement for the good old Internet Explorer).
To update your Firefox browser, simply go to the "About Firefox" section to force an update check.
Source: Mozilla blog post