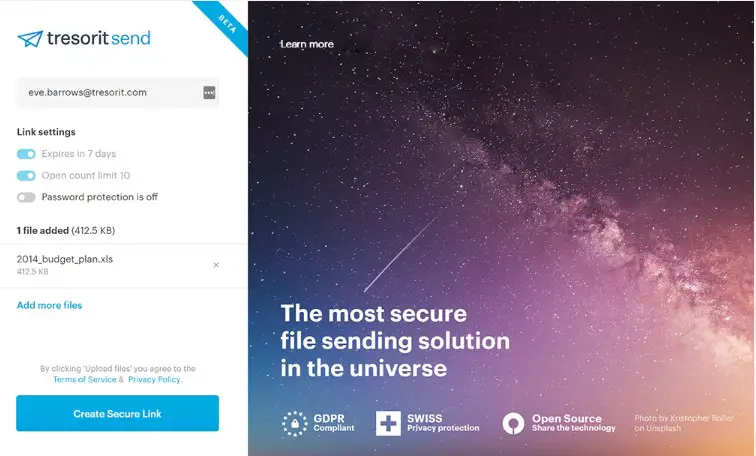 Every time I needed to send some big files to a friend, I'd normally use WeTransfer. It's easy to just upload the files across, get the link, and then share it so they can just download without hassle. After a certain period of time, the files will be removed from the server.
It's a super easy-to-use service and you don't have to upload the files to your Dropbox and take some quota away from your account (especially if you forget to delete them later). It's pretty handy to send large video files or a collection of high resolution photos in a zip file.
And now, Tresorit also offers a similar free service named Tresorit Send (still in Beta).
Tresorit Send allows you to send up to 5GB of files without registering, over the encrypted channel (SSL/HTTPS). After you've finished uploading the files, there will be a link generated that you can then share so others can download your uploaded files. You can also choose to be notified by entering your email address when your files have been downloaded.
You can set a password as an extra layer of security too, which is a nice additional feature.
Even though it's still in Beta, I've given it a try and seems to work really well.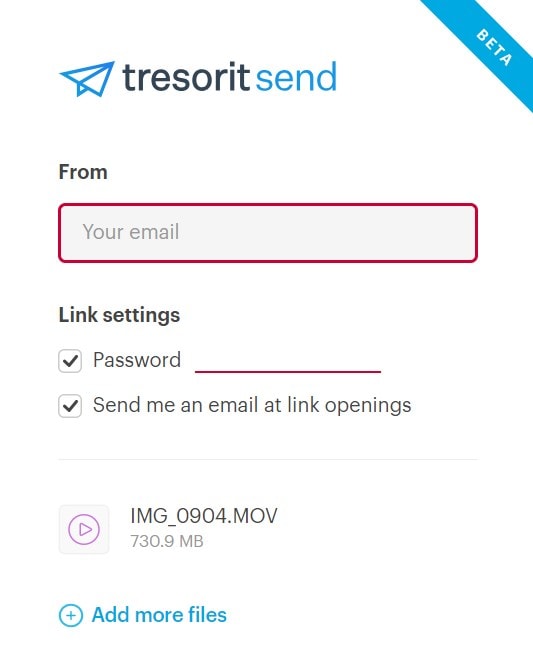 Tresorit has been around for many years (I used their online storage service at some point) and it looks like this is another solid service from them.
Check out Tresorit Send.