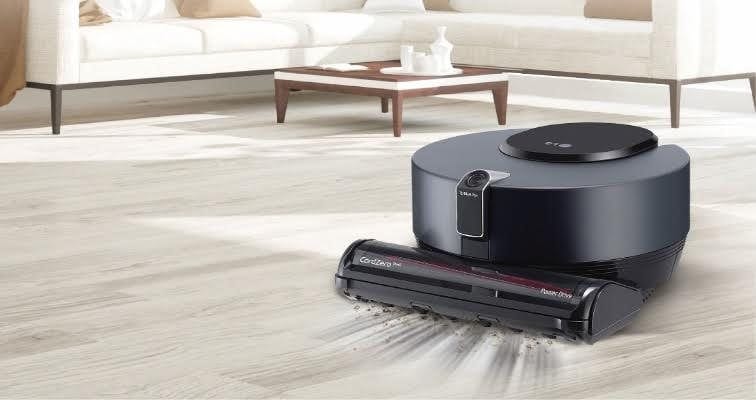 LG R9 CordZero is LG's latest robotic vacuum cleaner that can recognise room objects and layouts over time, thanks to the "Deep ThinQ" machine learning technology. This allows the unit to navigate around objects more effectively to clean rooms.
Most robotic vacuum cleaners like the one we reviewed before here at Craving Tech only recognises objects when it bumps into something (such as the Robomaid and Neato XV-21).
So what makes the R9 different? It has an on-board camera and laser sensor to analyse your home layout and spaces (includes objects like furniture), and then map its path as it navigates around the house. Over time, the R9 actually learns how to clean your house more effectively the more it does its chores.
And of course, it still has the features needed for a robotic vacuum cleaner to be able to do its job effectively such as returning to the docking station to charge itself when battery gets low, ability to control and schedule the R9 via your smartphone app, and cleans different types of floors using its Smart Inverter Motor. The motor will detect certain floor types automatically and switch itself to different suction power accordingly.
LG R9 Master CordZero Robotic Vacuum is available for purchase at AU$1,899 RRP from Harvey Norman (currently listed at AU$1,699).