I honestly didn't know that Sennheiser actually has gaming headsets on their product range. So when I was given a chance to review one of their best gaming headsets, I didn't hesitate.
Sennheiser earphones or headsets have been well known for their sound quality so there wasn't any reason to say "No". So let's take a closer look at one of their gaming headsets, the Sennheiser PC 333D, to see whether it is on par with the other gaming headsets I have reviewed at Craving Tech.
Sennheiser PC 333D Review – Packaging
The packaging contains:
The gaming headset
USB extension cable
Built-in 7.1 soundcard with Dolby Headphone technology (USB)
Leather pouch
Driver CD with manuals (but their website has a newer driver, so please grab the latest from their website)
The headset is well protected inside the packaging and took me some time to really get everything out of the box (in a good way – meaning it's well protected).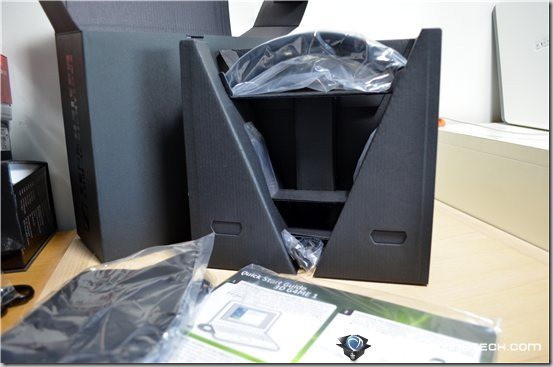 Sennheiser PC 333D Review – Design
The PC 333D's ear cups are made of leather and not detachable (and changeable) like some other gaming headsets I reviewed here, so you have to bear with the leather during Summer. And you will feel it, because the PC 333D can make your ears warm after a while – this is because of the leather material and the fact that the headset actually presses itself to your head, to make sure that you get a tighter feeling and get the full sound blast experience.
The headband can be extended to fit different head sizes: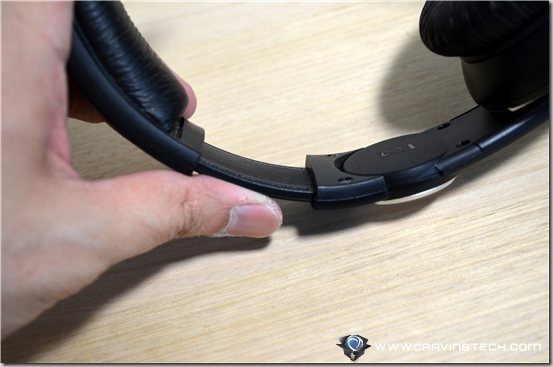 On the top of the headset, there is a nice soft padded leather to keep your head free from um..bumps.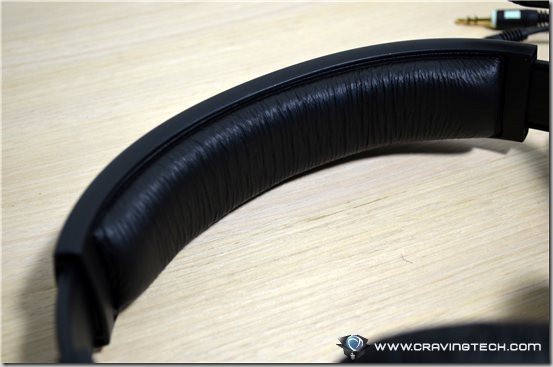 The PC 333D has a noise cancelling microphone and a nice design where the microphone will mute itself if you push the microphone boom arm up.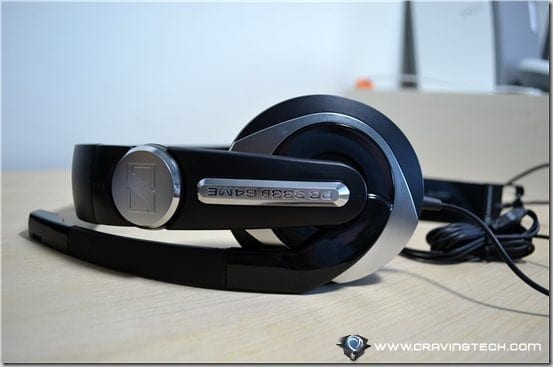 There is also a volume dial on the right ear cup which makes it highly accessible during gaming and smooth to interact with.
You can either hook the headset straight into your sound card or use the 7.1 USB sound card with Dolby Headphone technology (slide to enable/disable it).
The PC 333D also comes with a nice leather pouch to put the headset in and of good quality material as well: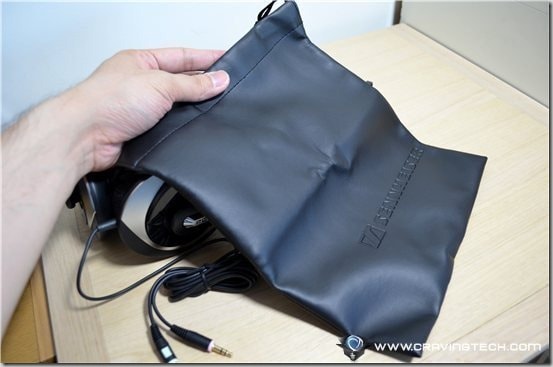 Sennheiser PC 333D Review – Impressions
So far, I'm really impressed with the sound quality coming from the Sennheiser PC 333D. Music comes to life as the audio is crystal clear and of high quality. As for gaming, it does not disappoint either. Volume is clear, loud, and the Bass is there. There is no hardware audio tuning whatsoever unfortunately, so you have to be satisfied with what you get, or software tune it.
The 7.1 channel definitely helps a lot during gaming that requires audio positioning, such as most competitive online FPS Games likes Call of Duty, Battlefield, or the Left 4 Dead series.

I could easily pinpoint enemies where they were coming from and reacted before I could even see them. Since 7.1 is more superior to 5.1, Sennheiser PC 333D shines more than some of the 5.1 gaming headsets.
All in all, audio quality (including microphone's clarity) does not disappoint at all.
Sennheiser PC 333D Review – Conclusion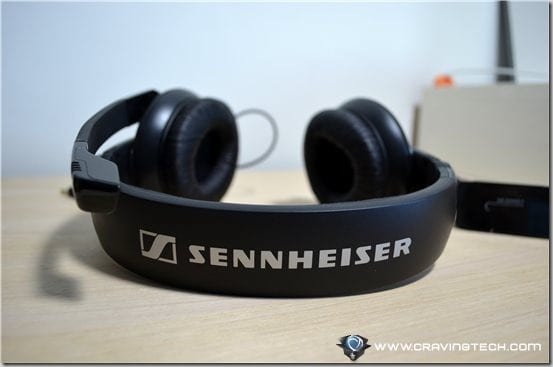 Overall, the Sennheiser PC 333D is a good gaming headset with great audio quality. It comes with a built-in 7.1 USB sound card though there is an option to use yours if you want to. The quality of the material and the headset is quite decent for both gaming and non-gaming.
The headset design is a bit tight though, which presses your ears a little bit, obviously being designed this way to make sure that you don't get any sound leaking out. In my experience, it was still comfortable although it makes my ears warm pretty quickly.
The noise-cancelling microphone produces good quality and simply by raising the boom arm, the microphone will be muted away. Simple yet effective design.
Note: Sennheiser PC 333D review unit was provided for the review
Sennheiser PC 333D review – Pros
+ Simple yet effective design
+ Noise cancelling microphone
+ Great audio quality
+ Comes with a leather pouch
+ 7.1 built-in soundcard
+ Provide options to use the built-in soundcard or yours
Sennheiser PC 333D review – Cons
– Tight around the ears, ears get warm pretty quickly
– No bling-blings like colored lighting or any other "wow" factors