ROG Delta S Animate Review – While wireless offers convenience, audio quality is usually something that you'll have to sacrifice for. We all know true audiophiles usually stay away from wireless headphones/earphones because of this very reason.
So when you want to game but also want to be able to hear the best sound quality possible while listening to your favourite music, something like the ROG Delta S Animate will check your boxes. The USB-C, wired headset comes with an the industry-leading Hi-Fi ESS 9281 Quad DAC, plus MQA support for superb audio quality. A perfect tool when gaming is not the only thing you're passionate about.
ROG Delta S Animate Review – Unboxing and Packaging Contents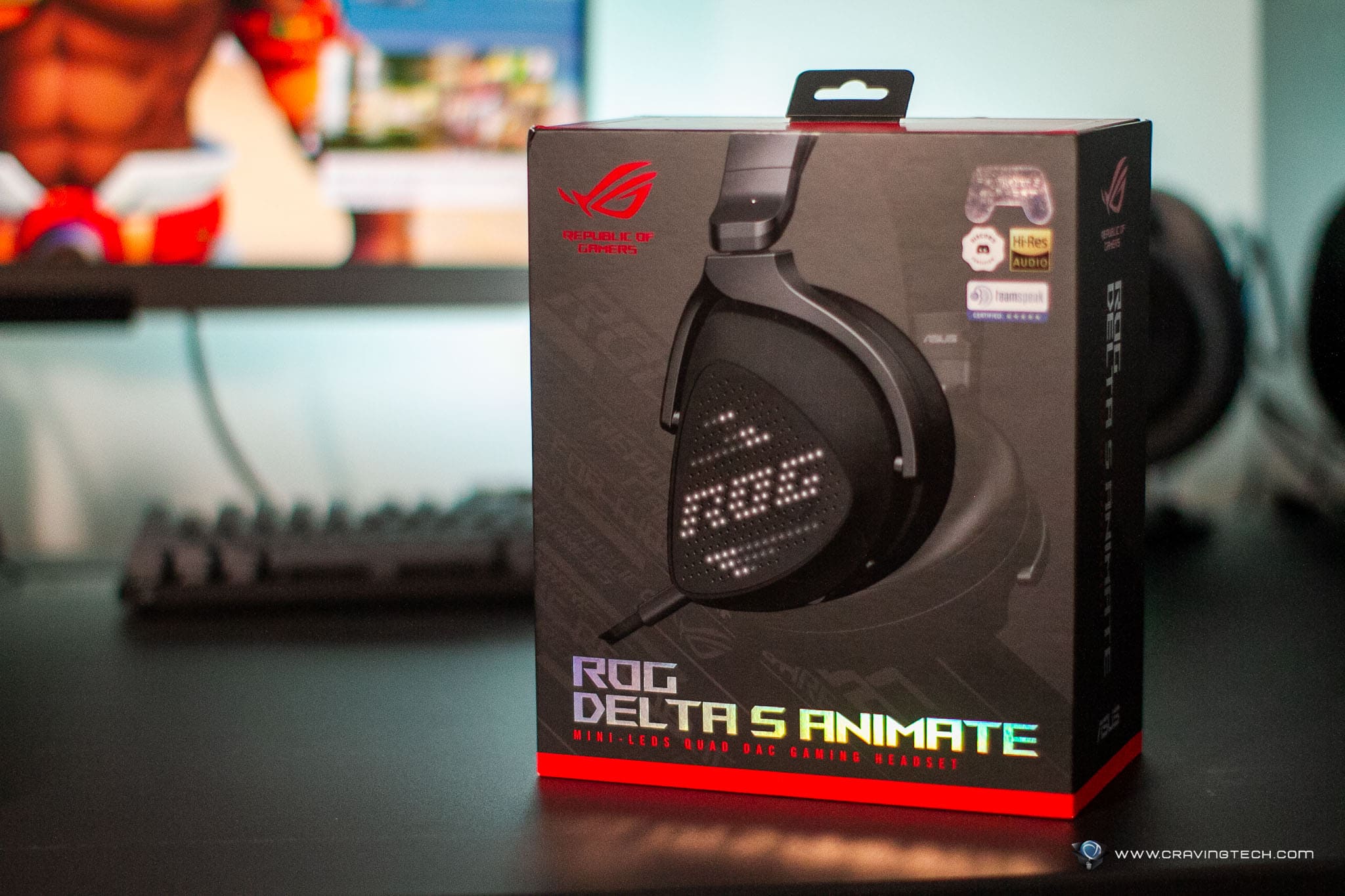 The packaging includes replaceable ear cushions of your choice (mesh for breathability or leather for better passive noise isolation), detachable microphone, and also a USB-C to USB-A connector for backward compatibility (and also extend the reach at the same time).
ROG Delta S Animate Review – Design and Features
ROG Delta S Animate features a D-shaped ear cushions which may look weird at first (or at least, something that I'm not accustomed to), but promises to offer a perfect fit on your ears. It does feel that way when I wear it for playing Overwatch 2 for hours, so I have no complaints here. It also feels lightweight at just 310 grams.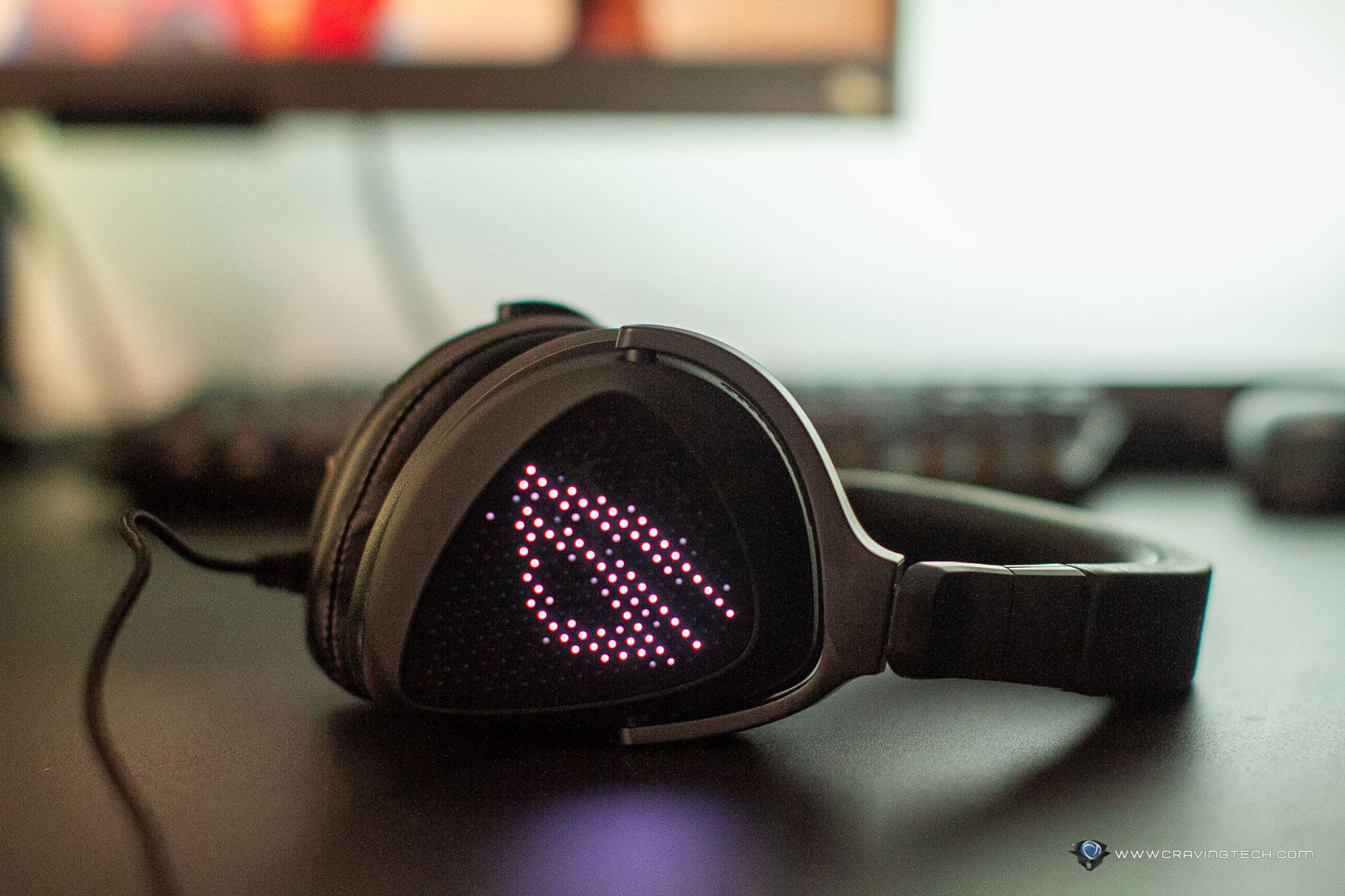 While it doesn't have an interesting look in terms of colour combination and materials, the headset actually has mini-LEDs on both ear cups. This is no mere RGB lighting that we are familiar with, but these mini-LEDs can actually display custom lighting designs, unique animations, and live audio visualisations. There are default animations that you can select from the preset and they all look really cool to see. You can use your own too.
Sure, you can't see them while you have the headset on and are playing games, so what's the point, right? Remember that ROG Delta S Animate is a wired gaming headset which means when you place it on a headstand, the headset is always powered and can showcase these customisable AniMe Matrix Displays. It certainly brings a good aesthetic into your room or workspace when you are not wearing the headset.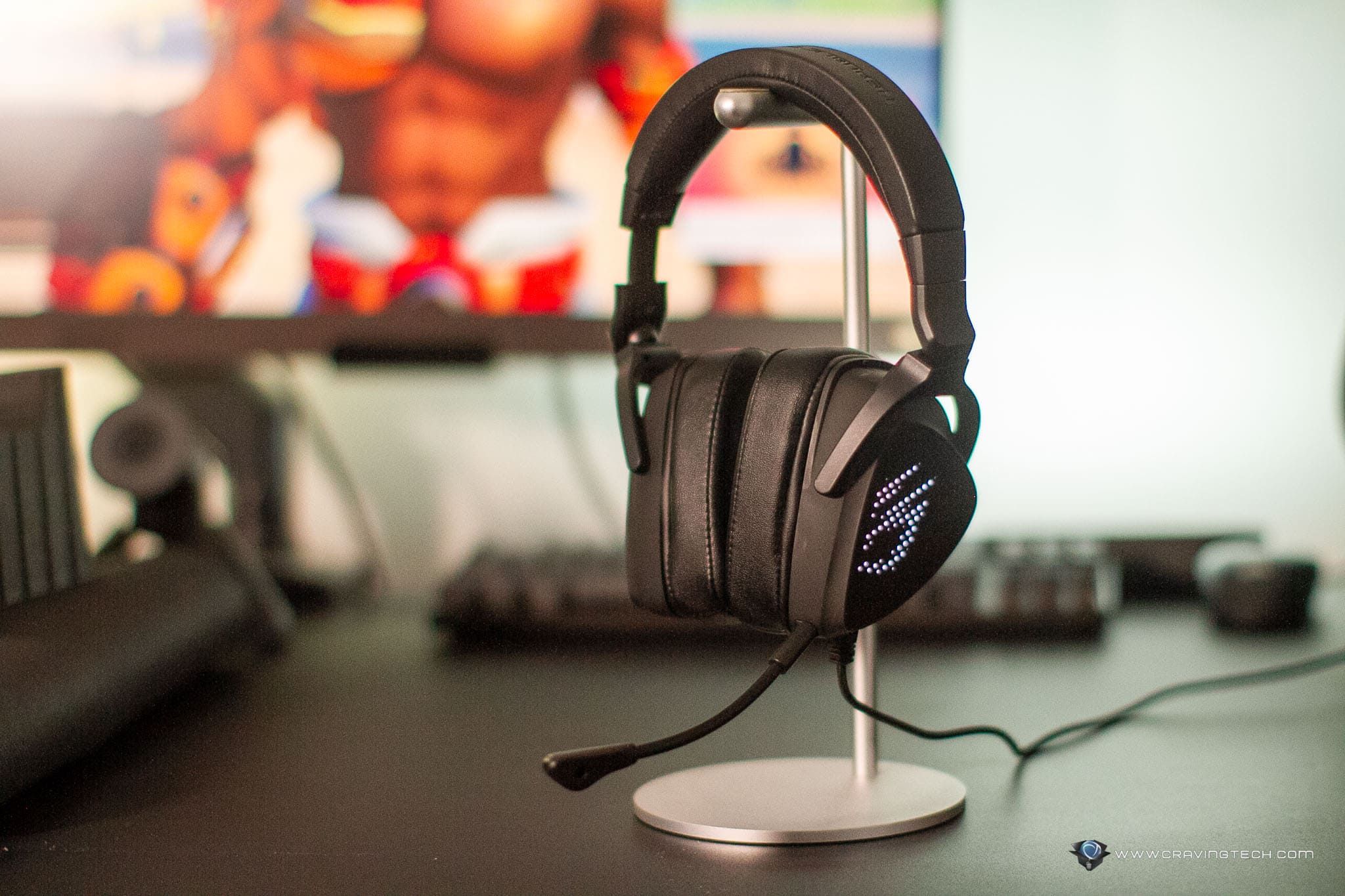 You can turn the display off, on, or switch to audio visualisation right on the headset with a toggle button. If you already have the software installed, this button is quite unnecessary to have unless you like to switch between different modes frequently. The audio visualisation mode also makes it animated based on the currently sound playing but again, you are not going to see this while wearing the headset unless you want to impress your roommate.
Audio Quality definitely shines on this wired gaming headset, thanks to the ESS 9281 Quad DAC built within. It contains four digital-to-analog converters (DAC) that provide lossless audio processing for each frequency band (low, mid, high, and ultra-high). What you get is excellent, clear sound with great signal-to-noise ratio (130 dB SNR). This gives you the advantage when playing online, competitive first person shooter games like CS:GO, Valorant, or Overwatch 2.
In this first video, I could easily track where the enemy's Tracer is going with the help of sound:
in the second video, I could hear a quick, faint sound of the enemy's Junkrat hiding near our team (it was only for a split second and I don't think my teammates realise this). I did manage to make him get out of his camping spot.
ROG Delta S Animate Review Conclusion
ROG Delta S Animate is a well-rounded, wired gaming headset with certified Hi-Res Audio, lightweight design, multi-platform compatibility, and a cool, customisable AniMe Matrix displays.
In terms of sound quality, the audio is clear and crisp, thanks to the built-in ESS 9281 Quad DAC which offers excellent audio separation and detail, allowing you to hear every tiny detail in games even if it sounds for just a split second, and a good headset for music listening when you are not playing games.
The AniMe Matrix display is really cool to see if the headset rests on a headphone stand but you won't be able to see them while wearing the headset.
ROG Delta S Animate retails for A$399 and can be purchased at retailers around Australia like Mwave. Also available at Amazon.
Disclosure: ROG Delta S Animate review sample was supplied for reviewing
ROG Delta S Animate Review
Summary
A USB-C, wired gaming headset with D-Shaped ear cups, AniMe Matrix display, and a built-in Hi-Fi ESS 9281 Quad DAC
Pros
Comfortable, lightweight design
Cool, animated display on both ear cups
Great audio quality, separation, and positioning
Customisable through Armoury Crate software
Cons
Cables are kind of short, especially for console players
Animated displays are cool, but you can't see them while wearing the headset
Pricey