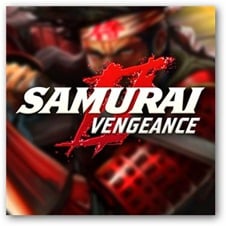 Samurai II: Vengeance is a fun hack and slash game from MADFINGER Games and has received numerous positive reviews for its unique comic style, gameplay, and also its stunning graphics. Check out Craving Tech's review on Samurai II: Vengeance for the iPhone.
It's available on the iPhone, iPod, and the iPad. The good news is, Samurai II: Vengeance is now also available on Mac.
I was wondering how sucks it must have been to play this wonderful game on a keyboard and mouse (don't mention playing it on a TouchPad!). Thankfully, the team has made the game playable just by using the keyboard and it works beautifully.
Using the popular WASD keys to move, spacebar to roll/dodge, K for light attack, and L for heavy attack, Samurai II: Vengeance is easily playable and controlling Daisuke does not feel frustrating at all.
You can play the game in different resolution and also full screen. Although the main menu feels a bit blurry in full screen, the in-game graphic does not. It looks as gorgeous as ever.
If you are looking for a fun and casual game for your Mac, make sure you pick this one up. Oh, there will be some promo codes giveaway for this app too for your Mac, so Mac users, stay tuned!
Samurai II: Vengeance – MADFINGER Games, a.s.