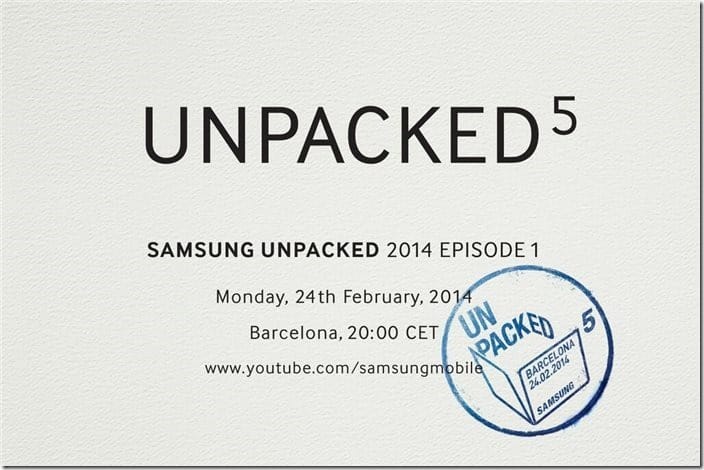 As the new year begins, everyone is all hyped up about what is to come. In the world of technology, specifically the smartphone department, one of the most anticipated phone to come out from under the cover is the Samsung GALAXY S5. Although we do not really know what Samsung is up to, we have a pretty good guess at what it would be. The company has really begin to garner a lot of attention within the last couple of years in the mobile technology department. It is only going to get more with each new unveiling.
Very recently, Samsung has sent out invitation to its first Unpacking Event of 2014 in Barcelona, Spain. The event will be held on February 24th, 2014. It also happens to be the first day of the Mobile World Congress in the same city. There are no obvious hints or mentions of what exactly will happen at Samsung Unpacked 5 Episode 1, but it is playing up on the number 5. Thus, there are a lot of rumors flying around. What is rumors and what is truth? Unless you have to ticket to Spain in two weeks, all will be unveiled live from Youtube on February 24th.
The Rumors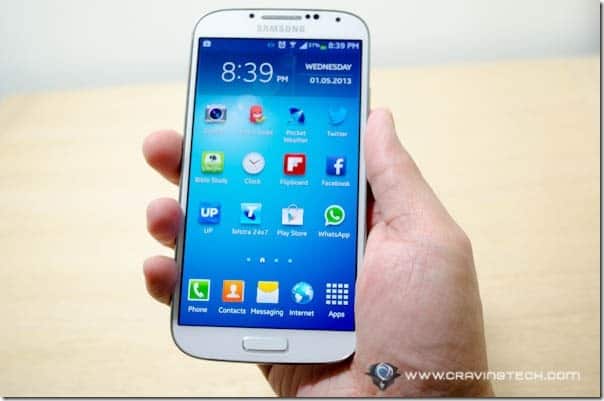 Rumor has it that Samsung will be unpacking its newest line up to the GALAXY S series, the S5. It is also rumored to be an update to the GALAXY Gear, the Samsung's smartwatch. The company has been keeping a lot underwrap. Only one leak involving the S5 has made it way out to the public so far. The most anticipated phone, the S5, has been gathering a lot of rumors.
It is said that the phone will feature a QHD 2K display and will contain biometrics technology following Apple's lead. There is a debate on whether it will be a fingerprint scanner, like Apple, or an iris scanner to be different from Apple. The phone is also rumored to have a full metal casing instead of the plastic. The S5 is rumored to be dust-proof and water-proof. It is said to have either a 16 or a 20 megapixel camera, depending on your sources. It will have a 64-bit processor and a new user interface as some have said.
What We Do Know
Rumors aside, here is what we do know about the phone.
Vice president Lee Young Hee has called it the S5
It will launch some time in April. So it would make sense to unveil in in February.
They are experimenting with biometrics, and it could be used in future lineups.
It will come in two body styles.
It will have a faster processor.
There will be a new GALAXY Gear to come out with the new S5.
While the company has been very tight-lipped about what is to come, there are several hints dropped and internet leaks that has fueled web rumors around the company and the flagship phones itself. We can't gather much information, but we do know that it is all rumors until the actual unveiling itself.