AEE ShotBox S71 Action Camera Review – As the name implies, ShotBox S71 is an action camera like GoPro, but that doesn't necessarily mean that it's only good for taking fast-paced action shots.
It is, however, made to record great actions such as for doing sports (extreme or non-extreme ones), so you can view your memorable experience over and over at home.
ShotBox S71 is a great all around action camera that captures high quality shots with a capability to record whopping 4K (Ultra High Definition) videos! If you have an Ultra HD 4K TV to watch your clips to, you are definitely in for a treat!
AEE ShotBox S71 Review – Packaging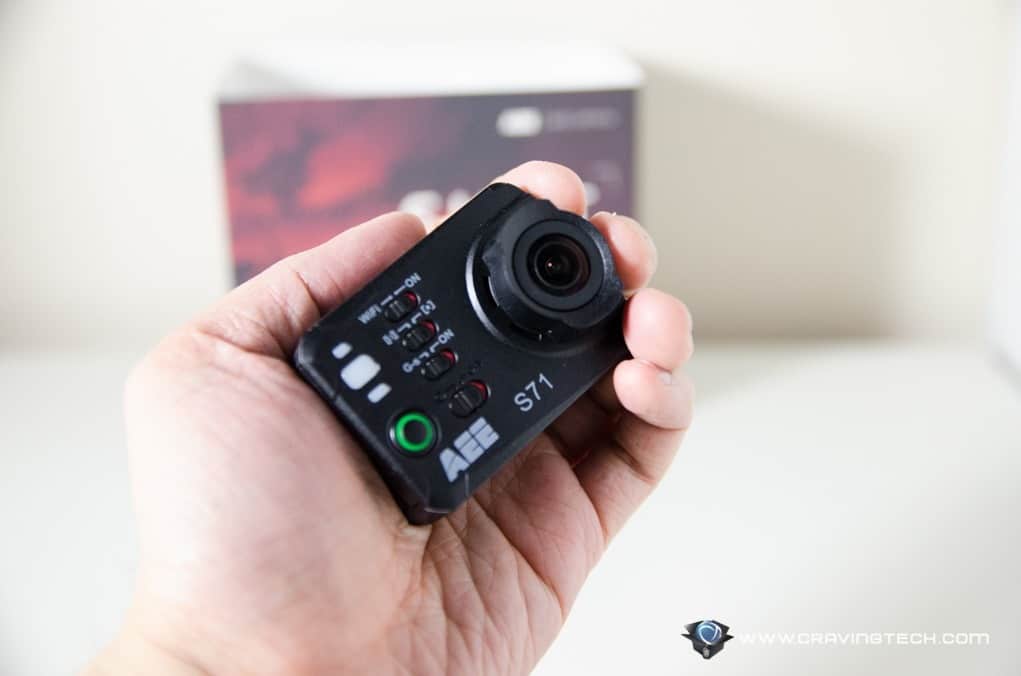 AEE ShotBox S71 Review – Design & Features
Without any plugged in accessories, the S71 is really small, even smaller than my tiny palm. It's a clear, simple decision whether to bring the action camera to a holiday trip or not. Even if you don't think you are going to need it, you should, considering how compact it is to squeeze inside a travel bag.
Most of the controls are located in front of the camera, such as to turn the camera and Wi-Fi on/off, and also to start video recording.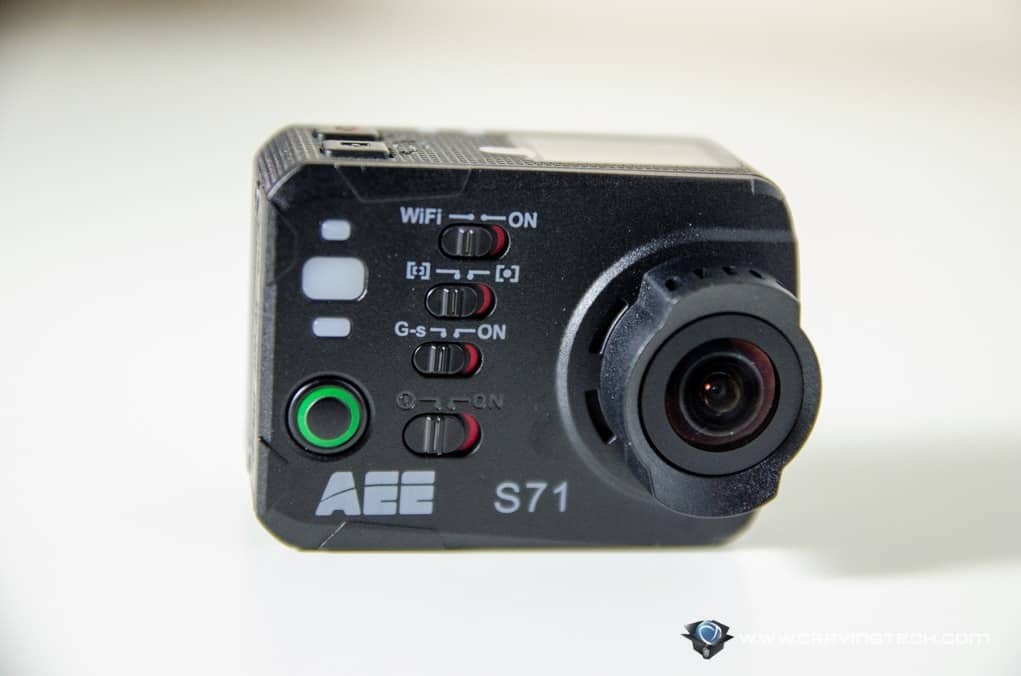 You can also turn the G-Sensor on, which enables the camera to automatically enter video recording mode when it detects a motion.
The ShotBox S71 has ultra wide angle lens (up to 147º) with f/2.8 low-light sensitivity 6-element aspherical glass lens Exmor R CMOS 12mp sensor. Thanks to the aperture, you can take quite some amazing shots, even during a cloudy day.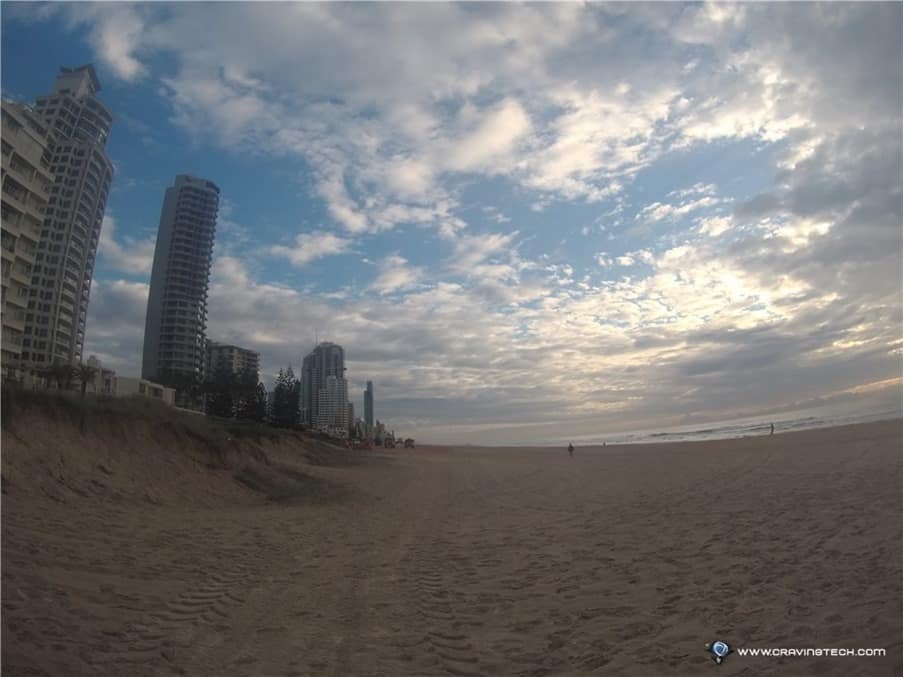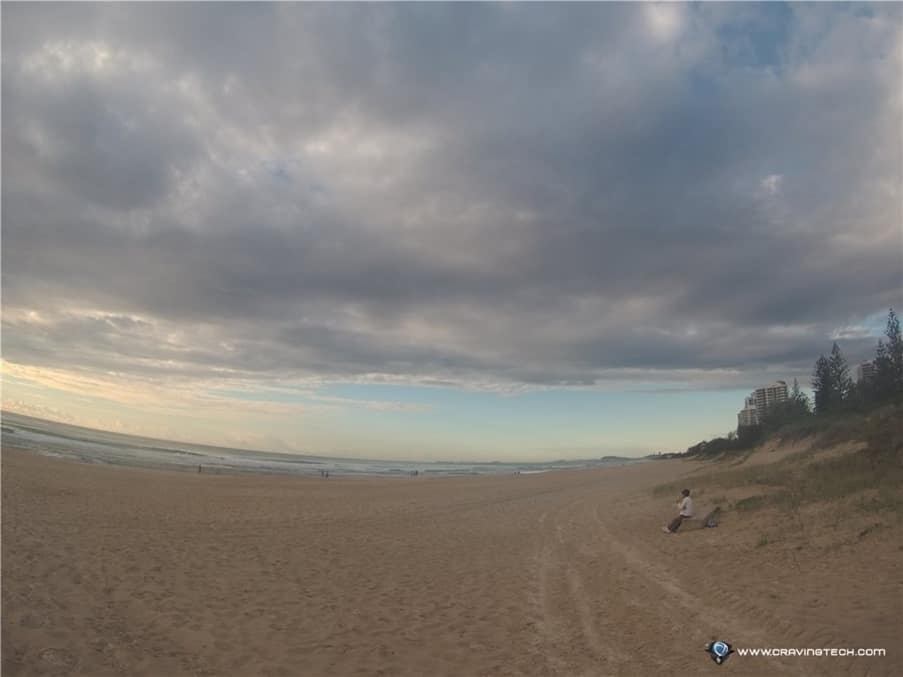 Video test (don't forget to change the YouTube video quality to 720p 60fps):
The camera offers JPG photo format shots of up to 16 Megapixels in resolution and up to 4k video recording (you can also tone it down to 720p, 960p, 1080p, or 2.7k if you don't need to record in 4k). The controls for video recording is a bit awkward in my opinion: the "start recording" button is located in front of the camera, but to stop recording, you have to press on a different button at the top of the camera. I'd prefer to have a start/stop on the same button but this might be done on purpose to avoid accidental presses while recording.
Photos and videos will be stored inside a microSD card (class 10 or higher is required) with 64GB max capacity support. A microSD is not included in the packaging, however, so you need to grab one on eBay or somewhere else if you haven't got one yet.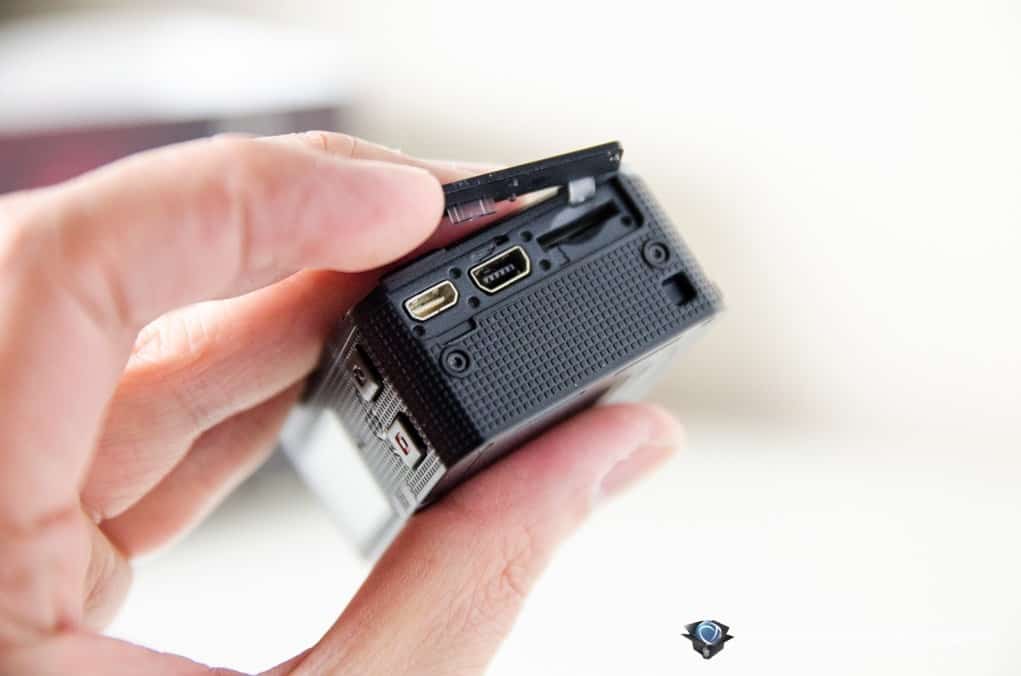 What's included in the packaging, however, is A LOT. It comes with a 2″ Touch Screen, a waterproof case, a lot of mounting options, and many others (check the official product page for details).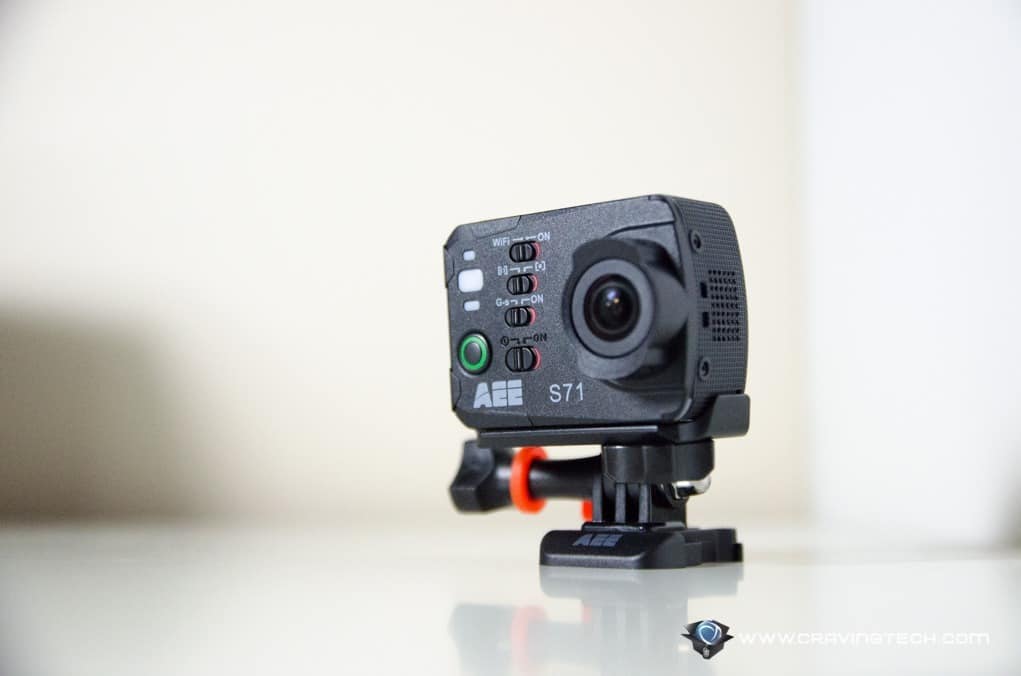 Changing the camera settings require the 2″ Touch Screen to be plugged in, but you'd probably want that screen plugged in at all times anyway when taking photos/videos (so you know what you are shooting). Except probably when you have it mounted on a helmet or a bike (to save battery).
The waterproof case is quite amazing. It doesn't look cheap and integrates nicely with the camera, as if it is one body. It also serves as a good protection for the camera from bumps and scratches. But more amazingly, you can dive deep down underwater up to 100 meters and take shots with the S71 inside the waterproof case! Unfortunately I haven't tested this yet but looking forward to dive in and do some cool shots with the..um, sharks?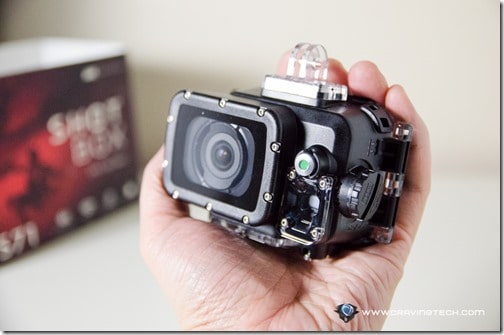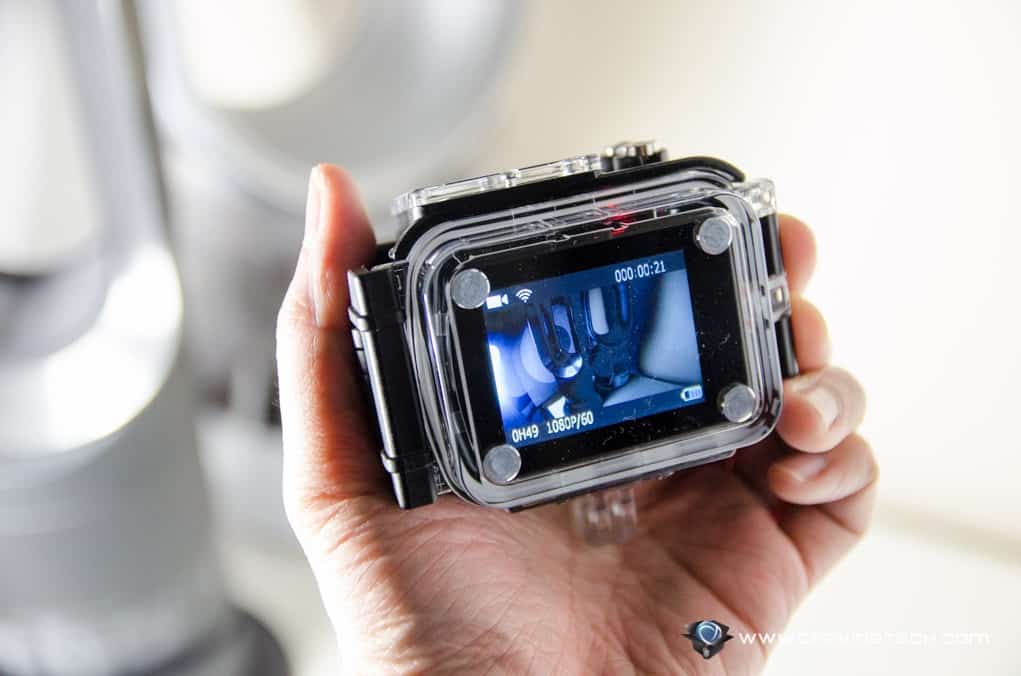 However, I can't seem to find a way to turn the camera on and off while it's inside the waterproof case. Something worth considering for the next model, perhaps?
With the help of AEE free app installed on my iPhone, I can check all the shots easily. This is done wireless by turning the Wi-Fi access point on the camera on and connecting your phone (or tablet) to it directly. You can even use your phone as a remote shutter.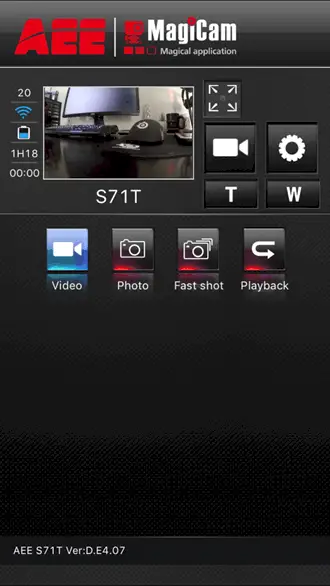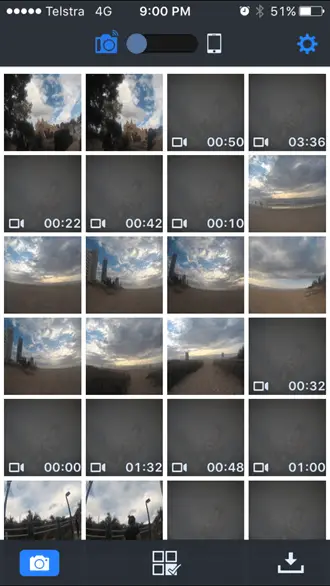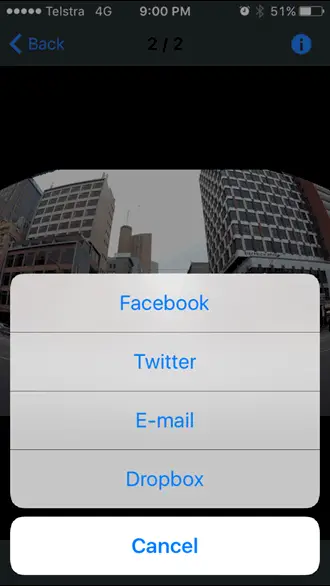 Photos and videos can be browsed and displayed through the app but they are quite slow to watch, unless if you let the app download the clips first to your phone. It seems that you can't  save them to your phone's camera roll from the app, even if there is an option to share on Twitter or Facebook.
There are of course other options to see your work – such as by using the 2″ Touch Screen, plugging the USB cable from the S71 to your computer, or reading the microUSB card with a card reader. It really is up to your preference as you have a few different options.
AEE ShotBox S71 Review Conclusion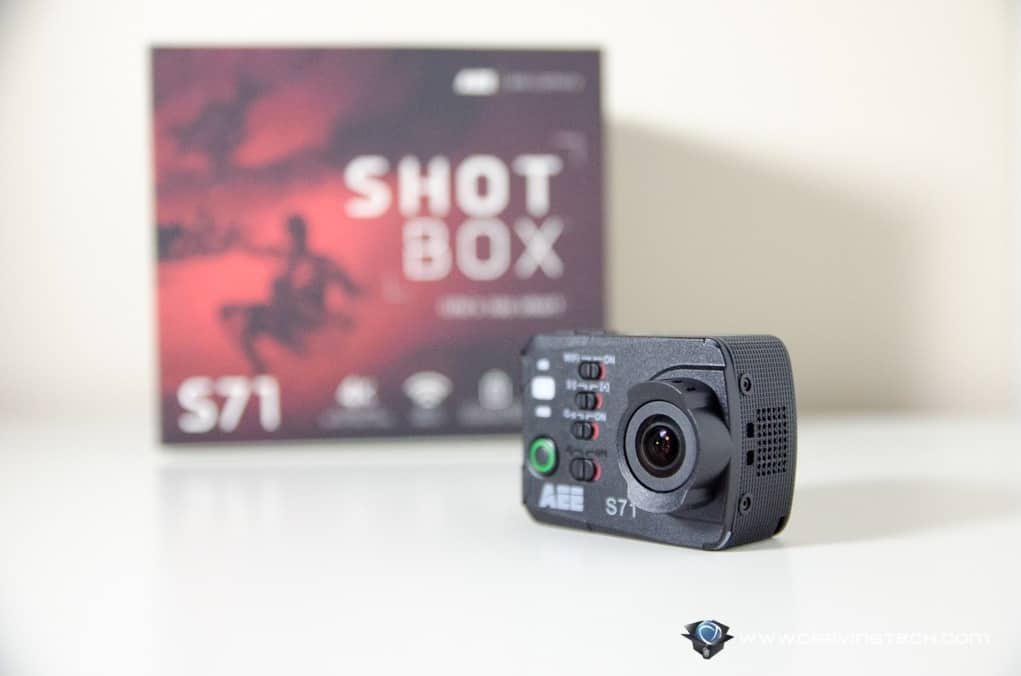 Overall, I really love the quality produced by the AEE ShotBox S71 and I think that's the most important thing about a camera (or action camera). There is no point in having a camera with all the bells and whistles if it takes poor shots. And as you can see from the shots my friend took (he helped me in testing and reviewing the camera on his trip to Gold Coast last week), the qualities are excellent.
Disclosure: Sample was sponsored for the review but all opinions are mine
[AMAZONPRODUCTS asin="B00KE6RQ6Q"]