Razer has unveiled the 2023 update to their popular esports headset, the Razer BlackShark V2 Pro (I reviewed the predecessor, which is the BlackShark V2 Pro 2020 version). This wireless headset is designed for performance with advanced audio, comfort, and fast connectivity. It features a new Razer HyperClear Super Wideband Mic, Pro-Tuned FPS Profiles, a 70-hour battery life, Type C charging, Bluetooth connectivity and more.
The 2023 BlackShark V2 Pro was developed in collaboration with top esports players such as Hakis (Alliance), Shotzzy (OpTic Gaming), Dexter (MOUZ), Refsgaard (Ninjas in Pyjamas), and Stax (DRX).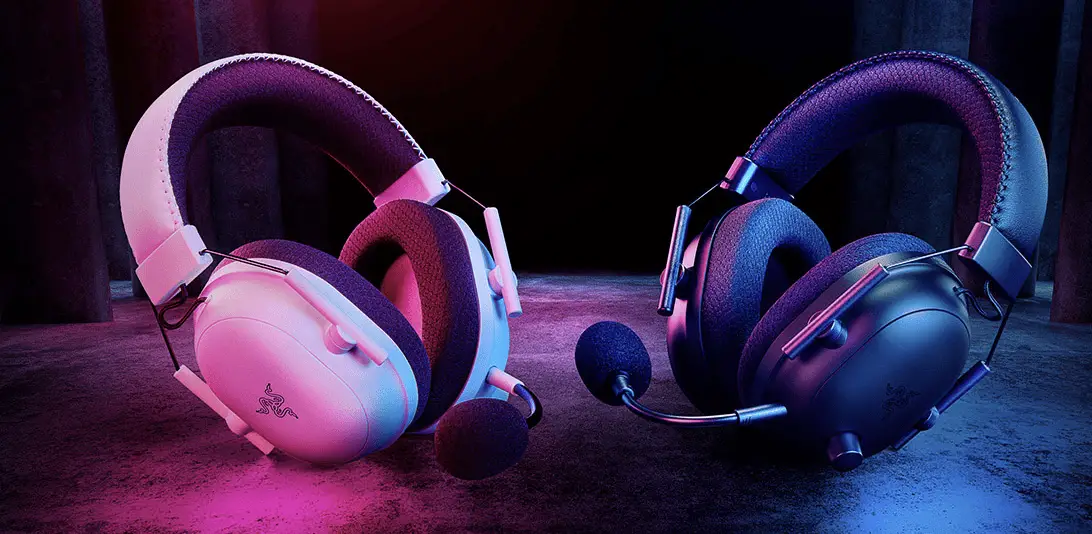 Barrie Ooi, Head of Razer's PC Gaming Division said that the BlackShark headset is a favorite among esports pros and gamers. For the new version, Razer worked closely with pro gamers to refine the fundamentals of an esports class headset while introducing upgrades that gamers want.
The Razer team introduced the HyperClear Super Wideband Mic for high-definition voice quality. This detachable mic captures an astounding level of detail in gamers' voices through a wider frequency range of sound.
The BlackShark V2 Pro features Pro-Tuned FPS Audio Profiles where gamers can experience audio like the pros and customise multiple profiles through Razer Synapse. The profiles can be saved directly to the headset and used on-the-go without additional software.
It has a battery life of up to 70 hours, more than triple the battery life of the last iteration. A 15-minute charge through an updated Type C connection provides 6 hours of battery. Gamers can enjoy uninterrupted competitive gameplay over multiple days with minimal downtime.
The BlackShark line is designed for premium comfort and features noise-isolating earcups and ultra-soft memory foam for uninterrupted focus and long-lasting comfort. The closed earcups block out distractions while breathable fabric ensures optimal comfort. A refined clamping force, reinforced steel headband, and strengthened sliders provide even more comfort and increased durability.
The BlackShark V2 Pro features TriForce Titanium 50mm Drivers and perfectly tuned audio profiles for clearer, more detailed sound during competition. The headset is equipped with Razer HyperSpeed Wireless, a 2.4GHz wireless connection that ensures high-performance, low-latency competitive play. It also comes with a USB extender for greater convenience and reinforced wireless stability. Bluetooth capability and Razer's SmartSwitch on-device control allow gamers to seamlessly switch between a 2.4GHz or Bluetooth connection.
It's available now at Channel Partners and coming soon to retail. Its RRP is A$349.95.