The content ecosystem is rapidly changing. From blogs to video content, ecommerce imagery and AI-enabled art, brands have a plethora of choice. So what's next? And what does the next generation envision will be at the heart of great digital content innovation?
Recently, the UC Berkeley's Jacobs Institute for Design Innovation partnered with leading content management system (CMS) Storyblok, to create an innovative design challenge. Students and alumni with backgrounds in areas like human-computer interaction, cognitive science, and mechanical engineering were asked to develop concepts imagining what the future of websites and digital content will look like.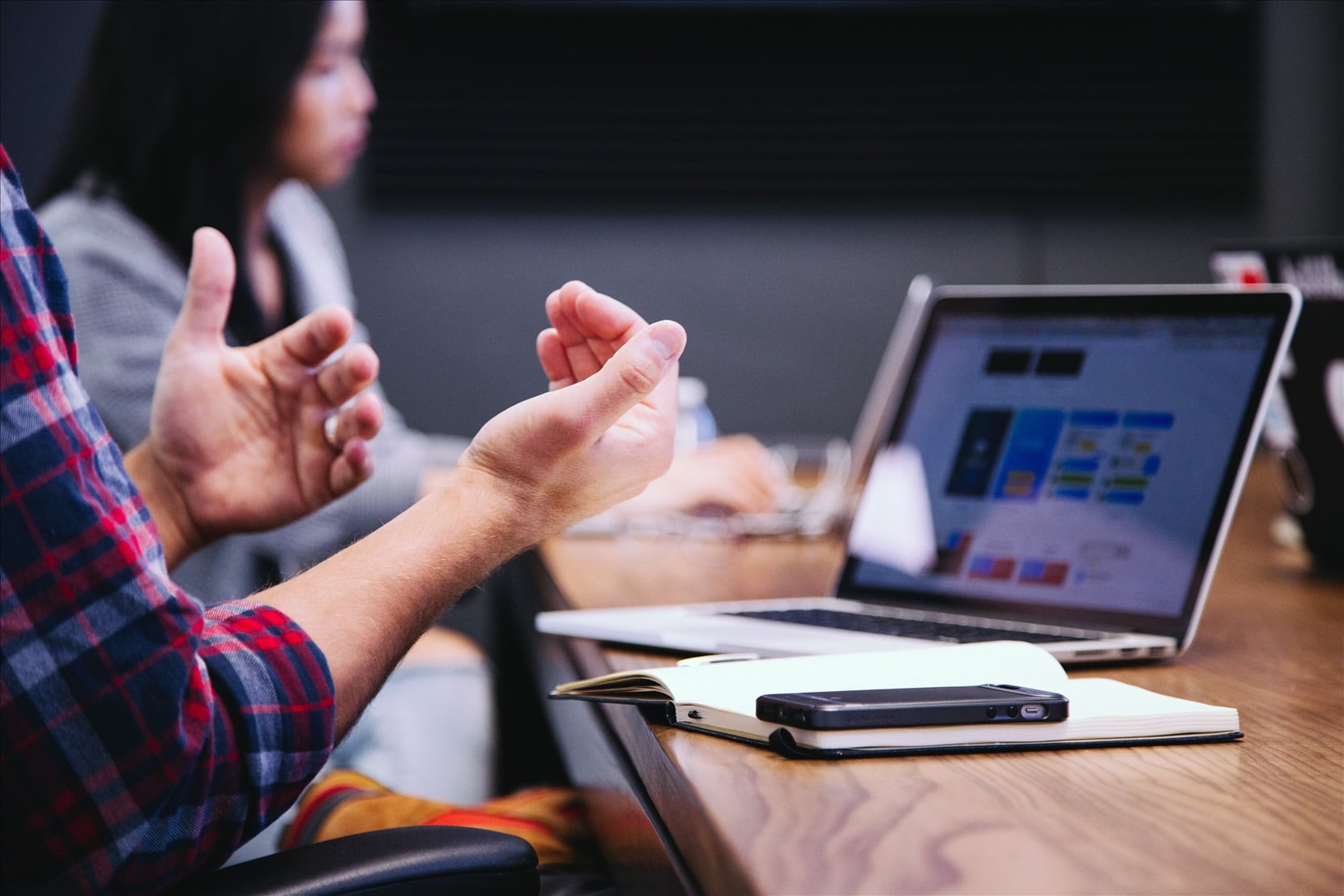 Kuan-Ju Wu, the institute's Design Instructor at the institute, reveals envisioning new technologies and the possibilities they may bring has never been easier, especially with the AI tools available today.
"However, our true challenge lies in creating the "right" technology that promotes values such as inclusivity, equality, diversity, and ecology in society," he says.
Getting the design challenge up and running
Thirty participants were organised into five teams for a two-day design sprint guided by Jacobs design instructors Kuan-Ju Wu and Chris Myers.
"In this design challenge, we embarked on a journey to explore what the future holds for digital content and our relationship with it," Wu explains. "We started by having the students delve into their personal experiences and create speculative headlines that depicted a world filled with progress or crisis.
"We then conducted background research to understand the signals and drivers that could lead to that future. As we visualised future scenarios through mood boards and vignettes, we were filled with a sense of purpose—a desire to create a better world for ourselves and future generations."
The next generation uncover surprising twist to content creation
One standout AI-driven solution was Thought-to-Thought, a neural interface that enables people to communicate thoughts and ideas without having to verbally explain. Thoughts could be stored and retrieved for special cases, such as dementia.
Another innovation was robotic-driven Finding Heart in Woven Cities, which involved community robots that roam around cities and offer personalised content, while improving community engagement and personal connections between people.
Meanwhile students also produced the concept of a Interspace wristband that displays a personalised holographic space that can be shared with others (concept video) and a Brain Computer Interfaces, a system that uses brain signals to create content and interact with digital experiences.
'Gamification of content' also took an interesting twist with Web Decentralisation, a decentralised system of 'content blocks' inspired by Minecraft that anyone can use to collaborate on projects. Instead of billions of products designed by thousands of people, billions of people can work together to design thousands of products.
A community focused future
Chris Myers, Design Instructor at the Jacobs Institute for Design Innovation said the design challenge with Storyblok provided a new and exciting opportunity to 'think in expansive timelines' and reflect on the synergy between technology and society, while creating more personal and community-focused innovation.
"I was moved by the results, which highlighted the integration of advanced technology in ways that benefit society on a personal and community level," he said.
Dominik Angerer, Co-Founder and CEO of Storyblok, also was impressed by the passion and vision the project opened up across all participating teams.
"Digital content is always evolving. Storyblok was built to be a future-proof CMS that's ready for whatever the future may bring, so we thought it would be interesting to partner with UC Berkeley to get an early look at the future of digital content," he added. "We're so impressed by the passion and thoughtfulness that the participants put into this design challenge, and we support their vision of more personalised and inclusive content. We look forward to the time when these concepts become a reality."
Reimagining storytelling with fresh innovation
Beyond these ideas, Storyblok is no stranger to 'customer satisfying' storytelling innovation with customers like Tesla, Netflix and Adidas on their roster. Earlier this year, Storyblok got a taste of generative AI when its partner Virtual Identity applied it to its platform, creating a plugin to enable content creators to insert images generated by DALL-E whilst working on webpages.
More recently, it was named a Customers' Choice in the March 2023 Gartner Peer Insights "Voice of the Customer": Web Content Management and was the only vendor named a Customers' Choice in the report, with 88% of customers willing to recommend it.
The results of the innovative project are available under a Creative Commons Attribution 3.0 Unported license and envision an exciting future where content is more personalised and inclusive.
About Storyblok
Storyblok, the content management system (CMS) category leader, empowers both developers and marketing teams to create better content experiences across any digital channel.
Storyblok's headless CMS architecture enables developers to build anything, publish everywhere, and integrate with any service or technology.
Marketing teams can create and scale content experiences independently using a visual editing interface, collaborative tools, and custom publishing workflows. Additionally, businesses can improve digital experiences everywhere with best-in-class performance, personalisation, and optimised, omnichannel storytelling.
Leading brands such as Adidas, Tesla, Oatly, Deliveroo, and 150,000+ other developers and marketers use Storyblok to create better content experiences that are faster, more secure, and built to scale.
See why Storyblok was named the #1 CMS by G2 at www.storyblok.com and follow Storyblok on LinkedIn and Twitter.