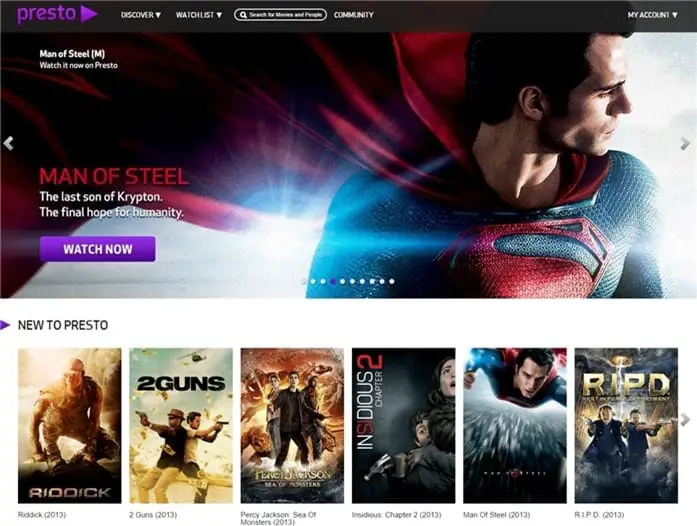 Presto is an Australian online video streaming service by Foxtel that delivers TV shows and movies legally through monthly subscriptions (like Netflix).
Read my previous review on Presto here at Craving Tech if you want to know more about the service, though make a note that things may have changed since I last reviewed it.
Though I liked Presto, I was a bit disappointed because the movies were of standard quality (non-HD), so they looked pixelated when watched on a big screen.
As of this week, Presto has finally decided to step up their game and introduced HD quality contents, which should make Presto subscribers really, really happy.
According to SMH, there more than 2500 hours of HD content at the moment with 5.1 surround sound, and also a new support for AirPlay video streaming from an iOS device.
We will certainly see more movies being delivered in HD over at Presto as time goes by.
As competitions in this market are getting fiercer, it's really good to hear that the team at Presto had been working hard for these updates. This should bring Presto back into the game with the other competitors like Stan and Netflix.