Video streaming has reached a new height, as research shows a growing popularity of watching HD streamed videos from an online streaming service such as Netflix, Stan, or Presto.
According to the research, many even take media streaming outside of the living room – 60% are streaming from the bedroom, 20% from the kitchen, 17% from the garden (what?), and 12% from the bathroom.
To cater for these growing needs, Telstra has just announced new internet bundles available tomorrow. The home internet bundles include a Telstra TV and a bonus 3-month subscriptions to Netflix, Stan, and Presto – which is not a bad deal. Note that this is only for subscribers to the new $90 Medium plan and above.
The newly improved Telstra Gateway Max 2 (Telstra's wireless modem router) delivers faster wireless network speed for streaming and also a stronger Wi-Fi signal to ensure you get a good signal anywhere at home. The new modem router will be available next month.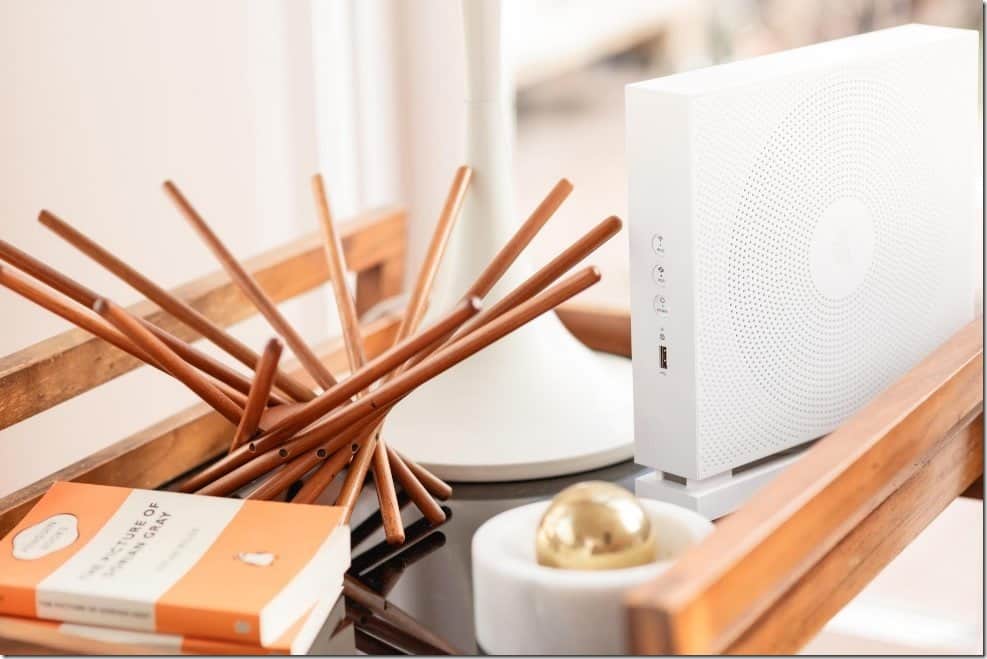 According to TechAU, here are the full specifications on Telstra's new Gateway Max 2:
Broadcom 63138 gateway chipset
Broadcom 4366 wireless chipset with Dual band 4×4 802.11ac Wi-Fi and MU-MIMO
Telstra Air compatible
2 x 3.0 fast USB ports
1 x DSL port
1 x Gigabit Ethernet (GE) WAN port
4 x Gigabit Ethernet (GE) LAN Ports
Easy push button connection to easily pair compatible Wi-Fi devices without needing to re-enter account names and passwords
Home phone ports and CatIQ DECT for wireless pairing to a T-Voice handset
Compatible with the Telstra T-Voice app for home phone calling on your smart phones and tablets
Compatible with ADSL, NBN FTTN/B and NBN FTTP
Supports voice calls over NBN and internet on all devices
NFC chip enables easy Wi-Fi pairing for Android handsets, simply by tapping the device on the gateway
Designed by Telstra in partnership with Australian consultancy Design & Industry
The Gateway Max 2 is available $264 outright, or $96 if you are upgrading, or $11 per month on a 24 month contract.
If you sign up to Telstra's home internet bundle, you'll also have access to Telstra Air (Telstra's free Wi-Fi to more than 500,000 hotspots in Australia and more than 20 million hotspots globally until 27th of March 2017). Telstra Air was launched on 26th of June 2015.