New and existing Telstra customers can get a 200GB extra cloud storage added to their OneDrive account by following a few simple steps.
Any new and existing Telstra customers with Pre-Paid, mobile on a plan, mobile broadband or home broadband service are eligible for this generous offer from Telstra.
To claim your extra storage space, simply go to the offer page on Telstra website, and click on the "Redeem Offer" button.
Sign in to your Telstra account and also Microsoft Live Account. Give access to Telstra to add the free storage space in.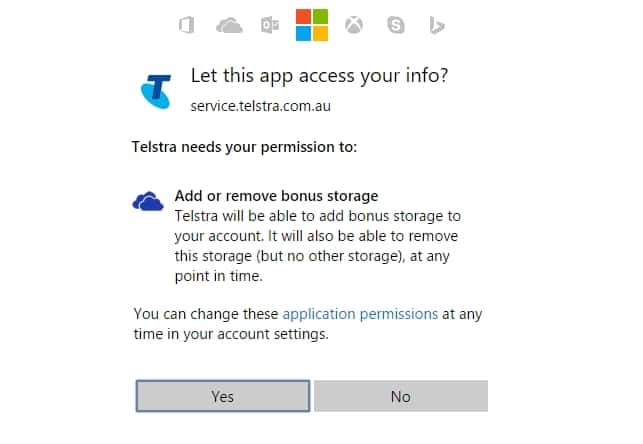 After that, enjoy your extra storage at Microsoft OneDrive account!
The extra storage space seems to last for 2 years though (might be extended by Telstra) but you will not lose the files if you go "over quota". You just won't be able to upload new files until you clear up some space.
This also means that you automatically consent to receiving SMS communication from Microsoft about Microsoft OneDrive in the future.