Bing, the popular search engine developed by Microsoft, has added a new feature to its platform that allows users to create images from their words. This feature, called the Bing Image Creator, is designed to help bloggers and content creators add visual elements to their work, making it more engaging for their audience. It's powered by OpenAI's DALL-E and also accessible via Bing Chat – and from the Microsoft Edge web browser's sidebar tools.
Bing Image Creator is perfect for anyone who wants to create eye-catching images for their social media channels or for bloggers who want to add some creativity to their posts. With this tool, users can enter any text they want and then select from a variety of images to create a unique visual representation of their words.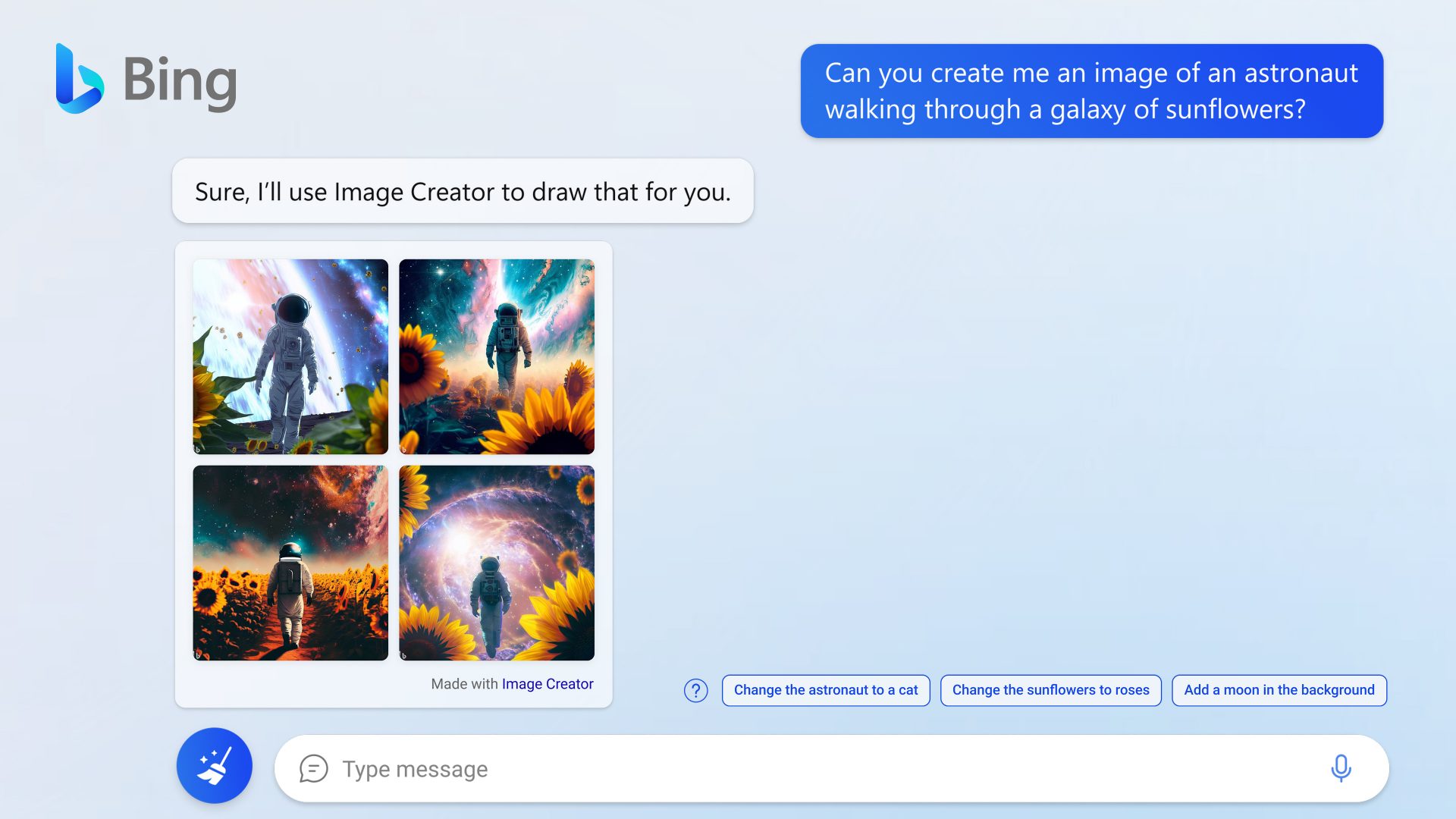 Using the Bing Image Creator is simple. Users just need to type in their desired text and then select the "Images" tab on the results page. From there, they can choose from a range of images that best fit their content. Once they have selected an image, they can then edit it to their liking, including changing the colour, adding text, and more.
One of the great features of the Bing Image Creator is the ability to choose from a wide range of images. Whether users want a cartoon image, a photograph or an abstract design, they can find something that fits their content perfectly. The tool also allows users to add filters and effects to their images, which can help them stand out on social media.
The Bing Image Creator is not only useful for bloggers and content creators, but it can also be used by businesses to create social media posts and advertisements. With the ability to create customised images that match their brand identity, businesses can make their social media posts more engaging and increase their reach.
When I tested this feature, there are definitely limitations and some contents would be blocked. For example if I tried "Taylor Swift sitting on a gaming chair", Bing would display a content warning and the prompt was blocked. But funnily, I could change it to "Ed Sheeran sitting on a gaming chair" and it would generate images.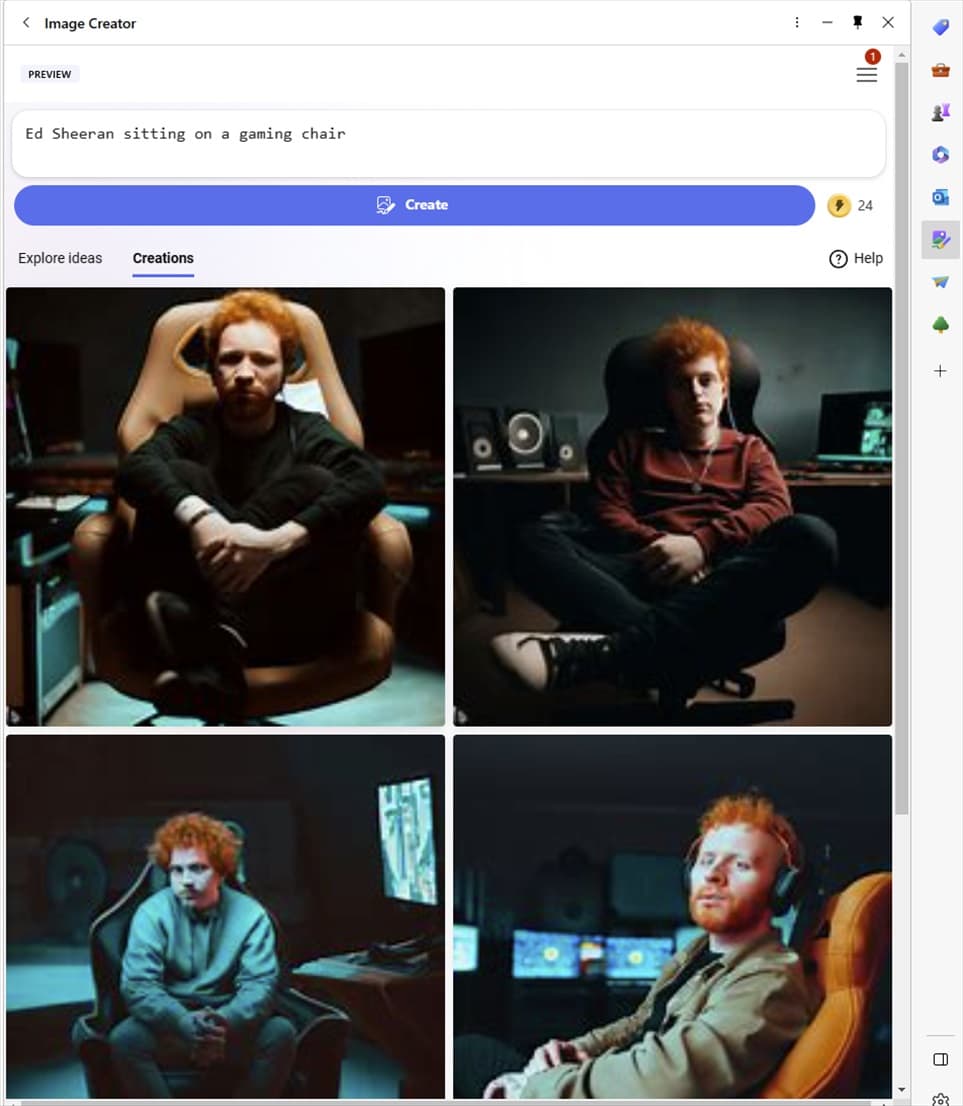 You're also limited to use this 25 times a day (I think), known as a "Boost credit" and you can see this with the lightning icon next to the create button.
But Bing Image Creator is definitely a great step to content creation or if you want to make a quick mock up for a presentation slide and you can't find the right pictures anywhere on the web.
Source: Bing's blog post