OBSBOT has just launched their latest and most ambitious webcam to date which is a new AI-powered 4K webcam, Tiny 2, and will be available for pre-order on the official website. The brand has launched a number of reputable products such as the Tiny 4K and Meet 4K, which have earned the recognition of millions of users worldwide due to their excellent performance, intuitive yet innovative designs, exceptional user experiences, and affordable pricing
OBSBOT Tiny 2 packs all the unique features of the Tiny series but also includes an uncommonly large CMOS compared to similar products. Tiny 2 optimises the better, larger 1/1.5″ CMOS which greatly improves the dynamic motion capture feature and the colour performance of a webcam. This allows you to shoot or stream a 4K video at 30fps or a 1080p video at 60fps with ease.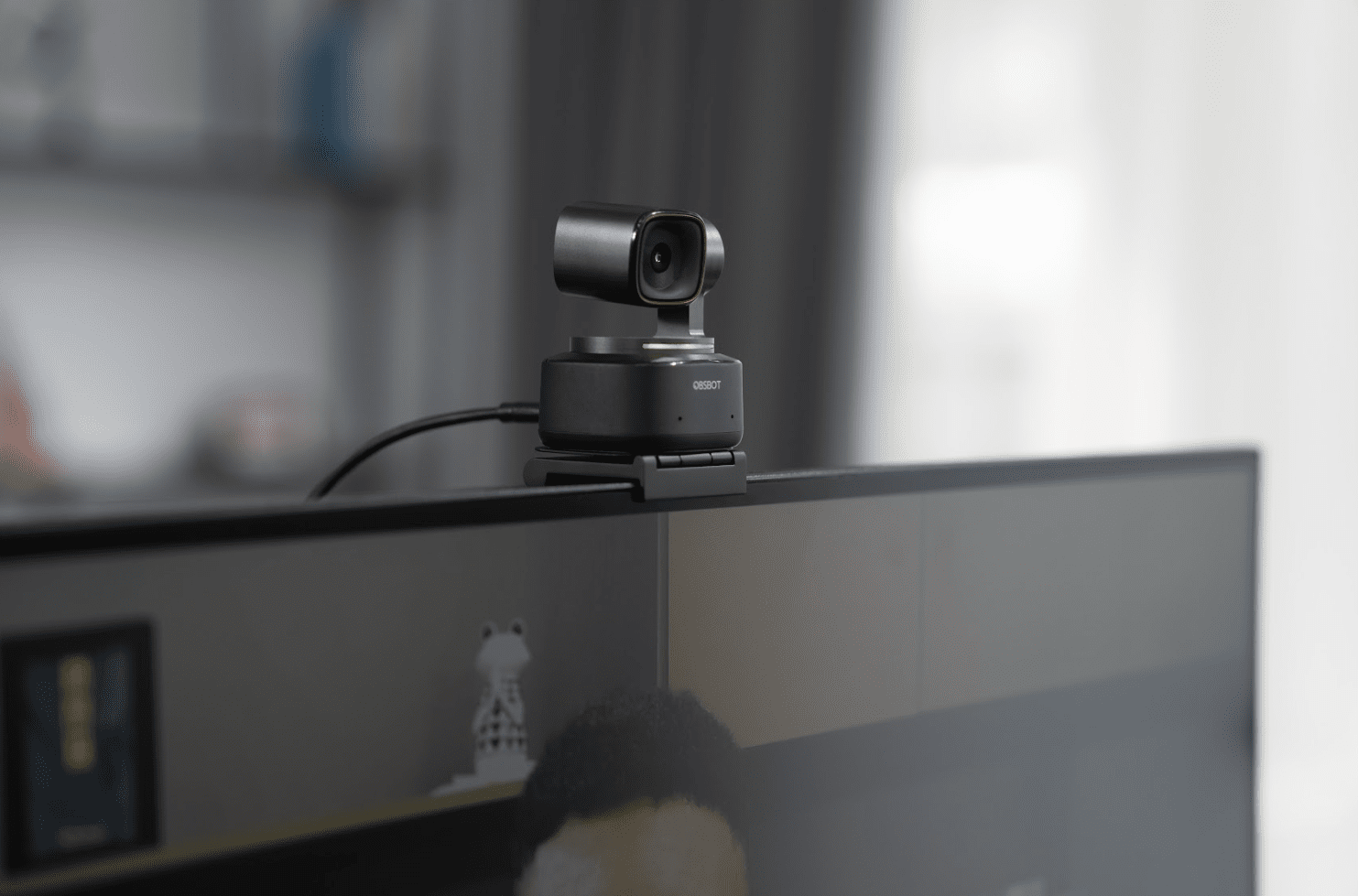 The Tiny 2 uses an enhanced version of OBSBOT's patented Deep Neural Learning Network algorithm, resulting in an almost instantaneous response when using the device's AI Auto Tracking with Auto Zoom, Auto Focus, or other responsive functions. The All-Pixel Auto Focus technology with a 50-Megapixel sensor ensures more accurate focusing, with a focus response time that's 4x faster than similar products on the market. The combination of two Native ISOs in one CMOS enables the Tiny 2 to automatically switch to the correct ISO setting under different lighting conditions which is really cool.
The Tiny 2 also features improvements to signature features from the Tiny series, such as AI auto tracking with auto zoom and gesture control. The device now includes hand tracking and zone tracking for the first time ever, and users can pause tracking for people in a specific area. The new voice control function allows for hands-free operation, making it easy to adjust the camera angle while doing activities with a hand gesture.
The OBSBOT Tiny 2 will be available for pre-order on March 22, 2023, at obsbot.com, with a suggested retail price of AU$591 but there's a pre-order price of AU$469 if you do it today.