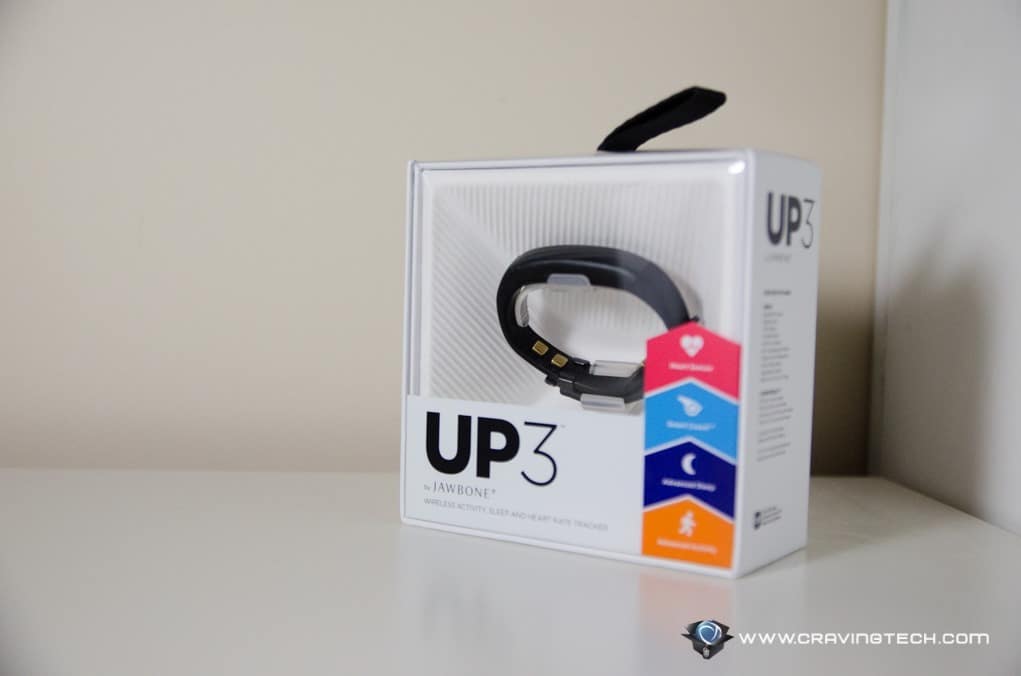 Jawbone UP3 Review – Compared to a few fitness trackers out there, Jawbone UP3 has a slim profile with a classic look. It looks good without feeling geeky, and most importantly, it's light and comfortable to wear for days.
I can barely even feel it's there on my wrist even if I wear it for hours. And that's good.
Silently, the fitness band automatically tracks my activities such as the number of steps I have taken so far for the day. The number of calories burn are calculated based on your profile and your activity throughout the day.
For non-walking activities, you do have to manually log them via the free Jawbone app for the smartphones. That, actually, is the problem that exists on any other fitness bands. The food you eat and the amount of water you drink have to be logged manually if you really want to keep track of everything.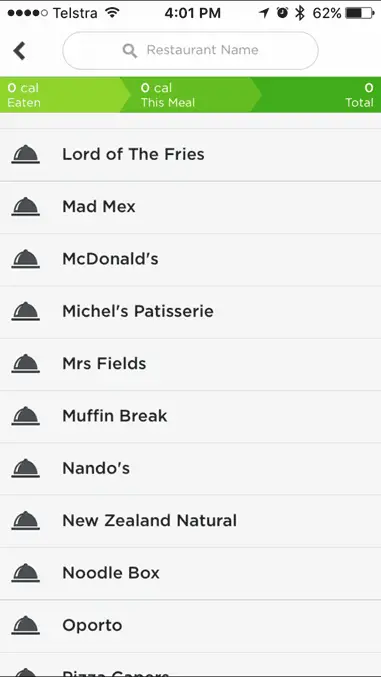 Jawbone app thankfully makes it a bit easier by having a database of restaurants that serve food people normally consume (powered by FourSquare) or a Barcode scanner to scan your snacks in. Again, like any other fitness bands out there, these are hits and misses. Not every food you eat is in the database and as a result, logging food is only useful for those who like to weigh and pick what they eat. Logging water is quite easy though with just a couple of presses needed.
Jawbone UP3 can also track your sleep stages such as REM (Rapid Eye Movement), Light, and Deep Sleep. The stats will measure and report how long you were in those stages during your beauty sleep last night.
Unlike the Fitbit ChargeHR I reviewed before, you have to manually let the band know that you are going to sleep. This can be done easily by double tapping the UP3 to wake it up and do a press + hold on the band. Should you forget to change the mode, you can log it manually the next morning.
A sleep goal and the average of how long you've slept for the week can also be compared to further motivate you to get a good enough sleep by the end of the day.
A Smart Coach feature will also give you tips and insights about your pattern, and also to motivate you to take that extra steps to reach your goal for the day. It will automatically analyse all of the data it gathers (so the more you give, the more you'll benefit from it), and then recommend what you have to do to be healthier.
Jawbone UP3 is equipped with bioimpedance sensors which will monitor your resting heart rate while you sleep. This information will be used to track how healthy you are and also the progress of your health.
Unfortunately, there is no real-time heart rate information to be browsed so you cannot really use the UP3 to change your exercise pace, while exercising. It is strange why Jawbone does not offer this even when the band clearly has sensors that can measure your current heart rate (or maybe it's not perfected yet for real-time data). We can only hope for an update in the future.
There are not much display on the band itself, which helps to make the band compact and light. I actually like the minimalistic design, unless if you are after something that can also notify you when a call comes in, etc. If not, Jawbone UP3 is good enough to be as it should be – a fitness tracker and nothing else.
Jawbone UP3 Review Conclusion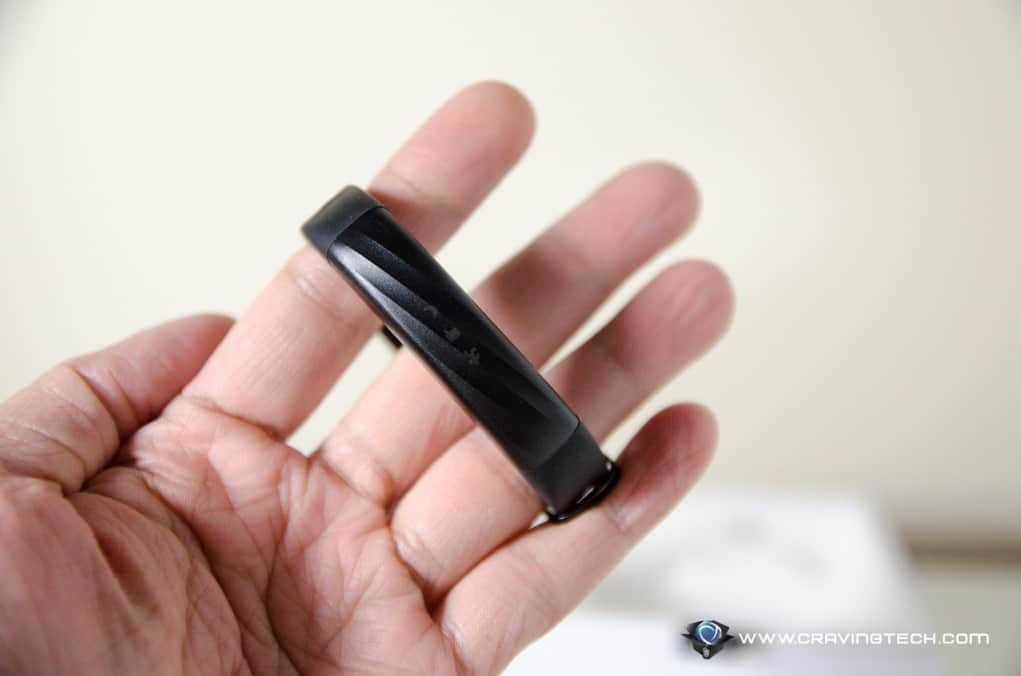 All in all, Jawbone UP3 is a slim and low profile fitness tracker that can track the number of steps you take, your sleeping patterns, and resting heart rate. Other activities and consumption can be tracked too, assuming you are diligent enough to add them in manually via the app.
I do like that it can alert you when you've been idling for too long and also the smart alarm that can wake you while you are in Light Sleep stage. This definitely helps to keep you from getting groggy when the morning alarm sounds, because it knows at what stage you are in so you can be awake and feel fresh.
Without real-time heart rate monitoring and automatic sleep detection, however, Jawbone UP3 is being left behind by other competitors. The looks, however, deserves a praise and should be one of the traits you pick when searching for an activity band.
UPDATE (7 Sept 2015): Jawbone has released an update that allows the band to auto-track when you go to sleep PLUS you can also check your heart rate anytime you like:
[AMAZONPRODUCTS asin="B00N9E6DUK"]